The uncomfortable questions facing Capitol Police over the security breach by MAGA mob
Associate Professor of Sociology, Emmanuel College
Tom Nolan does not work for, consult, own shares in or receive funding from any company or organization that would benefit from this article, and has disclosed no relevant affiliations beyond their academic appointment.
View all partners
When die-hard Trump supporters are able to storm the U.S. Capitol and forcefully occupy offices in the House and the Senate, questions over security are going to be asked.
I am an academic criminologist who in an earlier life served as a senior policy adviser at the Department of Homeland Security. Moreover, as a 27-year veteran of the Boston Police Department, I have firsthand experience of major policing operations.
Something clearly didn't go to plan on Wednesday. The man in charge of policing that day, U.S. Capitol Police Chief Steven Sund, has since announced he is resigning. But even with him gone, what will remain are serious questions that will need to be answered about how an angry mob was able to circumvent security and enter the Capitol building.
Washington, D.C., is one of the most heavily policed cities in the world. The U.S. Capitol Police is a force that numbers around 2,000 officers and operates with an annual budget of US$460 million. Their job is to protect the U.S. Congress. There is every reason to believe that they should have known that Trump supporters intended to descend upon the Capitol with the intention of thwarting the peaceful transfer of power to President-elect Joe Biden.
After all, Trump has been signaling his followers on Twitter for weeks, promising on Dec. 19 that the day would "be wild." Meanwhile some of his supporters in the MAGA world have made no secret of their intention to disrupt the ratification of the Electoral College votes by the Congress. And on the day itself, Trump urged a crowd to march on the Capitol.
And police in D.C. would not have been operating on their own. The Department of Homeland Security's Office of Intelligence and Analysis coordinates intelligence-gathering activities between and among state, local, tribal and territorial law enforcement agencies and likely would have – or certainly should have – been aware of the activities of some of the attackers and their plans to storm the Capitol on Wednesday.
Additionally, the U.S. Capitol has its own dedicated intelligence "fusion center" – the National Capital Region Threat Intelligence Consortium. This center serves to identify, collect, analyze and disseminate threat-related intelligence to law enforcement. It is certainly fair to question whether these intelligence-gathering organizations were aware of plans to attack the Capitol and whether they communicated that information to the Capitol Police.
The ease with which assailants were able to breach security at the Capitol building appears to suggest there wasn't enough intelligence for police to prepare appropriately.
That apparent lack of intelligence may have contributed to the police being outnumbered and outmaneuvered. Video images depicting the assault show police running away from protesters. Many police officers in the video footage I have seen are not wearing protective equipment or headgear and do not appear to be carrying assault rifles and other weapons commonly seen when facing anti-racism protests.
There will be questions as to why more resources were not deployed – in regards to both the number of officers and blockades to protect the Capitol. The Capitol Police had more than sufficient time to erect heavy-duty crowd control barrier fencing in multiple rows around the entire perimeter of the Capitol building; this is a basic crowd-control technique and one not in evidence during the siege.
Likewise, police chiefs could have deployed sufficient numbers of uniformed personnel, equipped with riot gear – something akin to the commanding police presence seen in the anti-racist protests in U.S. cities in 2020 – to be able to effectively deter, and if need be to confront and to disperse, the number of rioters who converged on the Capitol. We saw no police in Mine-Resistant Ambush Protected vans or other military-type vehicles, none on horseback or on motorcycles, and certainly nothing akin to what was on display at the Lincoln Memorial in June 2020 during the anti-racism protests there.
Without this in place, Trump supporters breached the barriers leading into the building with the apparent acquiescence of the police. In fact, officers seemed to offer little to no resistance to the assault and the breach in the initial stages. And some officers were even seen seemingly posing for selfies with the rioters.
Before his resignation, Police Chief Sund said in a statement Thursday that the department had "a robust plan" in place to deal with any attack. But there appeared to be little evidence of that during the siege.
[Expertise in your inbox. Sign up for The Conversation's newsletter and get expert takes on today's news, every day.]
Many observers have noted that those carrying out the siege at the Capitol were predominantly white, and they were met with a strikingly different law enforcement response than protesters who took to the streets in the aftermath of George Floyd's killing. This has led to a legitimate question: If the protesters storming the U.S. Capitol Building had been Black, would they have been met with a similar response from officers?
Even though it is difficult to speculate on hypotheticals, one would have to consider the heavy-handed, often violent tactics employed by the police in Washington, D.C., in past protests as well as in a host of U.S. cities, from Minneapolis to Portland to Louisville to Atlanta and Boston.
There can be little doubt that there were pronounced differences Wednesday in the levels of violence and excess that the police have been all too willing to engage in when protesters are calling out police violence, racism and brutality, especially when those protesting are Black. The evidence of this disparity is overwhelming and is indicative of the institutional and endemic racism that has characterized much of American policing throughout a history that goes back to the 19th century.
Consider the consistent body of research that shows that Black suspects are more than twice as likely to be killed by police than other racial or ethnic groups. Fatal Force, the Washington Post's database of police deadly force incidents, documents annual figures beginning in 2015. It shows that Black Americans are two and a half times more likely to be killed by police than white Americans.
Some would no doubt argue that the police at the Capitol kept a bad situation from having a worse outcome and that officers exercised prudent restraint in their dealings with the MAGA rioters. Four people died in the attack on the Capitol, including one woman who was shot dead by police – it was later announced that an officer died of injuries sustained during the siege – and there is no way of knowing if the toll would have been higher had officers showed less restraint.
Yes, there have been dozens of arrests since Wednesday. But to my knowledge, it has never been the strategy of a police department to deliberately let violent attackers go only to arrest them later. For one thing, tracking them down is difficult if not impossible after the event.
To many policing experts this was nothing short of an international embarrassment for American law enforcement and a searing indictment of a police department that appeared to be caught completely unprepared. As Charles Ramsey, a former D.C. police chief, told The New York Times: "How they were not ready for this today, I have no idea. They were overwhelmed, they did not have the resources. You have to be able to protect the Capitol. That is not OK."
Write an article and join a growing community of more than 119,000 academics and researchers from 3,825 institutions.
Register now
Copyright © 2010–2021, The Conversation US, Inc.
I spoke to 99 big thinkers about what our 'world after coronavirus' might look like – this is what I learned
Dean, Frederick S. Pardee School of Global Studies, Boston University
Adil Najam does not work for, consult, own shares in or receive funding from any company or organization that would benefit from this article, and has disclosed no relevant affiliations beyond their academic appointment.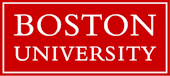 Boston University provides funding as a founding partner of The Conversation US.
View all partners
Back in March, my colleagues at the Frederick S. Pardee Center for the Study of the Longer-Range Future at Boston University thought that it might be useful to begin thinking about "the day after coronavirus." For a research center dedicated to longer-term thinking, it made sense to ask what our post-COVID-19 world might look like.
In the months that followed, I learned many things. Most importantly, I learned there is no "going back to normal."
The project took on a life of its own. Over 190 days, we released 103 videos. Each was around five minutes long, with one simple question: How might COVID-19 impact our future? Watch the full video series here.
I interviewed leading thinkers on 101 distinct topics – from money to debt, supply chains to trade, work to robots, journalism to politics, water to food, climate change to human rights, e-commerce to cybersecurity, despair to mental health, gender to racism, fine arts to literature, and even hope and happiness.
My interviewees included the president of the U.S. National Academy of Sciences, a former CIA director, a former NATO supreme allied commander, a former prime minister of Italy and Britain's astronomer royal.
I "Zoomed" – the word had become a verb almost overnight – with Kishore Mahbubani in Singapore, Yolanda Kakabadse in Quito, Judith Butler in Berkeley, California, Alice Ruhweza in Nairobi and Jeremy Corbyn in London. For our very last episode, former U.N. Secretary General Ban Ki-moon joined from Seoul.
For me, it was truly a season of learning. Among other things, it helped me understand why COVID-19 is not a storm that we can just wait out. Our pre-pandemic world was anything but normal, and our post-pandemic world will not be like going back to normal at all. Here are four reasons why.
Just as people with preexisting medical conditions are most susceptible to the virus, the global impact of the crisis will accelerate preexisting transitions. As Eurasia Group President Ian Bremmer highlights, a year of a global pandemic can pack in a decade or more of disruption as usual.
For example, Phil Baty from "Times Higher Education" warns that universities will change "profoundly [and] forever," but mostly because the higher education sector was already screaming for change.
Pulitzer Prize-winning editor Ann Marie Lipinski arrives at the same prognosis for journalism, and Princeton economist Atif Mian worries similarly for structural global debt.
At Harvard, trade policy expert Dani Rodrik thinks the pandemic is hastening the "retreat from hyperglobalization" that was already in train before COVID-19. And Pardee School economist Perry Mehrling is convinced that "society will be transformed permanently … and returning to status quo ante is, I think, not possible."
While the clouds over the global economy are ominous – with even the usually optimistic Nobel Prize-winning economist Sir Angus Deaton worrying we might be entering a dark phase that takes "20 to 30 years before we see progress" – it is political commentators who seem most perplexed.
Stanford University's political theorist Francis Fukuyama confesses he has "never seen a period in which the degree of uncertainty as to what the world will look like politically is greater than it is today."
COVID-19 has underscored fundamental questions about government competence, the rise of populist nationalism, sidelining of expertise, decline of multilateralism and even the idea of liberal democracy itself. None of our experts – not one – expects politics anywhere to become less turbulent than it was pre-pandemic.
Geopolitically, this manifests itself in what the founding dean of Harvard's Kennedy School, Graham Allison, calls an "underlying, fundamental, structural, Thucydidean rivalry" in which a rapidly rising new power, China, threatens to displace the established power, the United States. COVID-19 accelerated and intensified this great power rivalry with ramifications across Asia, Europe, Africa, Latin America and the Middle East.
Not all turbulence, however, is unwelcome.
Across sectors, expert after expert told me that habits developed during the pandemic won't go away – and not just the habits of Zoom and working from home.
Robin Murphy, engineering professor at Texas A&M University, is convinced that "we are going to have robots everywhere" as a result of COVID-19. That's because they became so pervasive during the pandemic for deliveries, COVID-19 tests, automated services and even home use.
We hear from both Karen Antman, dean of Boston University's School of Medicine, and Adil Haider, dean of medicine at Aga Khan University in Pakistan, that telemedicine is here to stay.
Vala Afshar, chief digital evangelist at Salesforce software company, goes even further. He argues that in the post-COVID-19 world "every business will be[come] a digital business" and will have to take a great deal of its commerce, interactions and workforce online.
[Deep knowledge, daily. Sign up for The Conversation's newsletter.]
Science journalist Laurie Garrett, who has warned about global epidemics for decades, imagines an opportunity to address the injustices of our economic and societal systems. Because "there will not be a single activity that goes on as it once did," she says, there is also the possibility of fundamental restructuring in the upheaval.
Environmentalist Bill McKibben says the pandemic could become a wake-up call that makes people realize that "crisis and disaster are real possibilities" but can be averted.
They are not alone in this thinking. Economist Thomas Piketty recognizes the dangers of rising nationalism and inequality, but hopes we learn "to invest more in the welfare state." He says "COVID will reinforce the legitimacy for public investments in [health systems] and infrastructure."
Former Environmental Minister of Ecuador Yolanda Kakabadse similarly believes that the world will recognize that "ecosystem health equals human health," and focus new attention on the environment. And military historian Andrew Bacevich would like to see a conversation about "the definition of national security in the 21st century."
Achim Steiner, administrator of the United Nations Development Programme, is awestruck at the extraordinary amount of money that was mobilized to respond to this global crisis. He wonders if the world might become less stingy about the much smaller amounts needed to combat climate change before it is irreversible and catastrophic.
Ultimately, I think Noam Chomsky, one of the most important public intellectuals of our times, summed it up best. "We need to ask ourselves what world will come out of this," he said. "What is the world we want to live in?"
John Prandato, communications specialist at the Frederick S. Pardee Center for the Study of the Longer-Range Future, was series editor for the video project and contributed to this essay.
Write an article and join a growing community of more than 119,400 academics and researchers from 3,843 institutions.
Register now
Copyright © 2010–2021, The Conversation US, Inc.
The Confederate battle flag, which rioters flew inside the US Capitol, has long been a symbol of white insurrection
Assistant Professor of Geography, Columbus State University
Jordan Brasher does not work for, consult, own shares in or receive funding from any company or organization that would benefit from this article, and has disclosed no relevant affiliations beyond their academic appointment.
View all partners
Confederate soldiers never reached the Capitol during the Civil War. But the Confederate battle flag was flown by rioters in the U.S. Capitol building for the first time ever on Jan. 6.
The flag's prominence in the Capitol riot comes as no surprise to those who, like me, know its history: Since its debut during the Civil War, the Confederate battle flag has been flown regularly by white insurrectionists and reactionaries fighting against rising tides of newly won Black political power.
The infamous diagonal blue cross with white stars on a red background was never the Confederacy's official symbol. The Confederacy's original "stars and bars" design was too similar to the U.S. flag, which led to confusion on the battlefields, where troop positions were marked by flags.
The official flag went through a series of changes in attempts to distinguish Confederate from Union troops. The Confederacy would ultimately adopt the "Southern Cross" as its battle flag – cementing it as a symbol of white insurrection. While it is technically the battle flag, it has been used the most, and therefore has become known more generally as the Confederate flag.
Six decades before the Nazi swastika became an instantly recognizable symbol of white supremacists, the Confederate battle flag flew over the forces of the insurgent Confederate States of America – military troops organized in revolt against the idea that the federal government could outlaw slavery.
The founding documents of the Confederacy make its goals of white supremacy and preservation of slavery explicitly clear. In March 1861, Confederate Vice President Alexander Stephens declared of the Confederacy, "its foundations are laid, its corner-stone rests, upon the great truth that the negro is not equal to the white man; that slavery subordination to the superior race is his natural and normal condition."
The documents drafted by seceding states make this same point. Mississippi's declaration, for instance, was very specific: "Our position is thoroughly identified with the institution of slavery – the greatest material interest of the world."
After the Civil War, Confederate veterans groups used the flag at their meetings to commemorate fallen soldiers, but otherwise the flag mostly disappeared from public life.
After World War II, though, the flag surfaced as part of a backlash against racial integration.
Black soldiers who fought discrimination abroad experienced discrimination when they came home. Racist violence against Black veterans who had returned from battle prompted President Harry Truman to issue an executive order desegregating the military and banning discrimination in federal hiring. Truman also asked Congress to pass a federal ban on lynching, one of nearly 200 unsuccessful attempts to do so.
In 1948, the retaliation for Truman's integration efforts came, and the Confederate battle flag resurfaced as a symbol of white supremacist public intimidation.
That year, U.S. Sen. Strom Thurmond, a South Carolina Democrat, ran for president as the leader of a new political party of segregationist Southern Democrats, nicknamed the "Dixiecrats." At their rallies and riots, they opposed Truman's integration under the banner of the Confederate battle flag.
Throughout the 1950s and 1960s, white Southerners flew the Confederate battle flag at riots – including violent ones – to oppose racial integration, especially in schools. For example, in 1962, white students at the University of Mississippi hoisted it at a riot defying James Meredith's enrollment as the university's first Black student.
It took the deployment of 30,000 U.S. troops, federal marshals and National Guardsmen to get Meredith to class after the violent race riot left two dead. Historian William Doyle called the riot – which featured the Confederate battle flag at its center – an "American insurrection."
More recently, the Black Lives Matter era has seen an increase in violent incidents involving the Confederate battle flag. It has now featured prominently in at least three recent major violent events carried out by people on the far right.
In 2015, a white supremacist who had posed with the Confederate battle flag online killed nine Black parishioners during a prayer meeting at their church.
In 2017, neo-Nazis and other white supremacists carried the battle flag when they marched in Charlottesville, Virginia, seeking to prevent the removal of a statue of Confederate General Robert E. Lee. One white supremacist drove his car through a crowd of anti-racist counterprotestors, killing Heather Heyer.
[Deep knowledge, daily. Sign up for The Conversation's newsletter.]
At the Jan. 6 Capitol riot, an image of an insurrectionist toting the Confederate battle flag inside the Capitol building arguably distills the siege's dark historical context. In the background of the photo are the portraits of two Civil War-era U.S. senators – one an ardent proponent of slavery and the other an abolitionist once beaten unconscious for his views on the Senate floor.
The flag has always represented white resistance to increasing Black power. It may be a coincidence of exact timing, but certainly not of context, that the riot happened the day after Rev. Raphael Warnock and Jon Ossoff won U.S. Senate seats representing Georgia. Respectively, they are the first Black and first Jewish senators from the former Confederate state. Warnock will be only the second Black senator from below the Mason-Dixon Line since Reconstruction.
Their historic victories – and President-elect Joe Biden's – in Georgia happened through large-scale organizing and turnout of people of color, especially Black people. Since 2014, nearly 2 million voters have been added to the rolls in Georgia, signaling a new bloc of Black voting power.
It should come as no surprise, then, that today's white insurrectionists opposed to the shifting tides of power identify with the Confederate battle flag.
Write an article and join a growing community of more than 119,300 academics and researchers from 3,841 institutions.
Register now
Copyright © 2010–2021, The Conversation US, Inc.
Misogyny in the Capitol: Among the insurrectionists, a lot of angry men who don't like women
Professor of Political Science and Chair of the Women & Politics Ph.D. Program, Rutgers University
Mona Lena Krook received an Andrew Carnegie Fellowship from the Carnegie Corporation of New York that helped fund the research for her book, Violence against Women in Politics (Oxford University Press, 2020).
View all partners
Among the various forms of violence on display during the U.S. Capitol insurrection, one has been largely overlooked: misogyny, or hatred toward women. Yet behaviors and symbols of white male power were striking and persistent features of the riots.
Members of the overwhelmingly male crowds defending a president well-known for his sexist attacks, embraced male supremacist ideologies, wore military gear and bared their chests in shows of masculine bravado. They even destroyed display cabinets holding historical books on women in politics.
Actions targeting House Speaker Nancy Pelosi give the clearest illustration. Members of the mob broke into her office and vandalized it. Items like mail, signs and even her lectern proved to be particularly popular trophies – symbolizing an attack on Democrats and the House Speaker, but also against one of the most powerful women in American politics.
While partisan differences often drive political violence, misogyny can play an underappreciated role, especially when directed at women in prominent leadership positions. Misogyny punishes women who fail to live up to patriarchal standards, like those who dare to participate in the supposedly "male world" of politics.
In my new book, "Violence against Women in Politics," I illustrate what this problem looks like around the world. In addition to physical harm, such violence can include threats, property damage and sexist rhetoric and imagery intended to intimidate women and delegitimize their political participation.
Attacks on Pelosi, while partisan in nature, also contained many elements of misogyny.
Pelosi was in physical danger as pro-Trump rioters roamed the Capitol building hunting down elected officials. News cameras filmed a man carrying zip-tie handcuffs entering and then exiting the speaker's office, where members of her staff remained barricaded in a room for more than two hours.
Acts of vandalism and theft were accompanied by speech disparaging and belittling Pelosi as a woman. In the hallway outside her suite of offices, angry rioters tore the leadership nameplate off the wall as crowds chanted, "Get her out!"
In a video, a woman claimed she helped break down the door to Pelosi's office. Once inside, "somebody stole her gavel and I took a picture sitting in the chair flipping off the camera." She proudly announced "and that was for Fox News" – a station notorious not just for its far-right politics, but also for its on- and off-camera sexism.
A photo of Richard "Bigo" Barnett, sitting with his feet up on a desk in Pelosi's office, solicited perhaps the strongest reaction. One feminist writer asked, "Have you ever seen a clearer photo of arrogant male entitlement? The legs apart, the foot on the desk, the smile … this guy isn't just happy he's broken into the Capitol building. He feels like he's putting a woman in her place by violating and defiling her space."
Consistent with this interpretation, Barnett later told a reporter: "I wrote her a nasty note, put my feet up on her desk, and scratched my balls." The message read: "Nancy, Bigo was here you bitch."
Another paper left on the desk amplified this message, warning in red ink: "WE WILL NOT BACK DOWN."
Gendered slurs similarly appear in one of the first cases pursued by the FBI stemming from the riot.
Cleveland Meredith was charged with unregistered possession of firearms and unlawful possession of ammunition. FBI agents also discovered misogynistic text messages on his mobile phone threatening violence against Pelosi, like "Thinking about heading over to Pelosi C**T's speech and putting a bullet in her noggin on live TV," "I'm gonna run that C**T Pelosi over," and "Dead Bitch Walking."
Misogyny in the Capitol attacks indicates that rioters, both male and female, did not simply wage an assault on democratic institutions. They also sought to violently restore a retrograde world in which men, especially white men, hold all the power.
[Deep knowledge, daily. Sign up for The Conversation's newsletter.]
Write an article and join a growing community of more than 119,300 academics and researchers from 3,841 institutions.
Register now
Copyright © 2010–2021, The Conversation US, Inc.