President Trump's use of the authoritarian playbook will have lasting consequences
Assistant Teaching Professor of Political Science, Penn State
Associate Professor of Political Science, University of Massachusetts Boston
The authors do not work for, consult, own shares in or receive funding from any company or organization that would benefit from this article, and have disclosed no relevant affiliations beyond their academic appointment.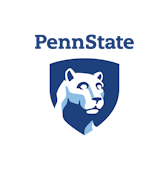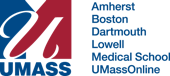 Penn State provides funding as a founding partner of The Conversation US.
University of Massachusetts provides funding as a member of The Conversation US.
View all partners
Six weeks after the U.S. election, President Donald Trump had still not accepted defeat. This behavior is not typical in mature democracies. And it's reminiscent of countries with what political scientists call "hybrid regimes" – nations that have elements of democracy but in practice are not democracies.
For us – politics scholars studying Latin America and the former Soviet Union – Trump's resistance to election results underscores the fragility of democratic institutions when confronted with authoritarian practices. These include deligitimizing election results, interfering with judicial independence and attacking independent media and opposition.
Trump is part of a global trend in authoritarianism. The United States can learn a great deal from other countries where democracies fell victim to the authoritarian playbook.
Trump and members of the Republican Party claimed fraud in the presidential elections. They attempted to overturn legally cast ballots in Pennsylvania, Georgia, Wisconsin and Michigan. Trump, furthermore, has urged state leaders to ignore the will of voters and give their electoral votes to him.
Disregard for voters and electoral rules are tactics well documented in hybrid regimes. Although Trump has charged that the U.S. election was rigged, it was not.
Truly rigged elections involve practices like ballot box stuffing – adding false ballots to legitimate ones, or buying the electorate by offering citizens money or jobs in exchange for votes.
Barring opposition candidates from running for office, as Russia has done, is another tactic.
Other regimes, like Alexander Lukashenko's in Belarus, pressure electoral officials to falsify electoral results to ensure victories with wide margins. This triggered massive protests in August.
In Venezuela, since roughly 2005, former President Hugo Chávez seized control of vote processing and counting through the National Electoral Council, a branch of government that oversees elections. This way, any election irregularities always hurt the opposition.
And Chávez encouraged the electorate to vote for him if they were state employees or received government benefits. At times, they received outright threats that they would lose their jobs if they did not vote for him.
Other forms of "encouragement" in Venezuela included "red tents" next to polling stations. These were government stations where people could sign up for government benefits and receive small gifts.
President Trump did something similar by putting his name on stimulus checks in April, which may have been illegal but was never adjudicated.
He also tried to rig the U.S. election by insisting that mail-in votes should not be counted after Election Day, and then attempted to overturn election results based on that claim.
Coined by the Soviet dictator Joseph Stalin, the phrase "enemies of the people" – used against all who disagreed with him – has entered Trump's vocabulary.
Earlier in his presidency, Trump called the press the "enemies of the people." More recently, Brad Raffensperger, Georgia's Republican secretary of state, earned this title from Trump after defending his state's election process.
Russian President Vladimir Putin, who has been in power since 2000 and consolidated his autocratic rule by amending the Russian constitution, has a long list of opposition leaders, civil groups and journalists who have become "enemies of the people."
Before the election, Trump insisted mail voting was riddled with fraud and tried to overturn Nevada's vote-by-mail law. He insisted that there would be election disputes and that filling the Supreme Court seat was crucial for that reason.
Yes, the high court has rejected Trump's efforts to overturn election results. But Trump's audacious attempt mirrors tactics used by authoritarian leaders.
Similar scenarios to the one Trump hoped for played out with Evo Morales in Bolivia and Juan Orlando Hernández in Honduras.
Morales and Hernández were able to install judges who ruled that clauses in the constitutions prohibiting reelection were unconstitutional. That, in turn, allowed both leaders to run successfully for reelection.
Authoritarian leaders also favor "law and order" arguments to justify their legitimacy. They paint themselves as the ultimate arbiters of what presents a threat.
Russia's Putin has emphasized his commitment to stability and security, elevating the status of security forces loyal to him, known as siloviki. These security forces now hold high positions in Russian politics, business and society.
Trump has also cultivated the image of a strongman, calling for the mobilization of the National Guard to quell racial justice protests.
Similar to autocratic leaders in Venezuela, Nicaragua and Ukraine, Trump has refused to denounce far-right militias like the Proud Boys, telling them instead to "stand back and stand by," which was interpreted as a command.
And he suggested that people "liberate" Michigan from the state's social distancing measures amid the pandemic, a move critics denounced for inciting insurrection.
Trump has used ploys from the autocratic playbook throughout his presidency, and that will have lasting consequences.
Trump's rejection of election results damages the legitimacy of the democratic process.
In general, it encourages other autocrats and would-be autocrats to challenge the electoral process if they don't like the results. For the U.S., it promotes the belief that President-elect Joe Biden's presidency will be illegitimate.
A country's stability largely depends on people accepting the results if their side loses. If a significant portion of the public refuses to, history shows that violence will not be far behind.
For the United States, the lesson is stark. Surviving the recent electoral turmoil does not guarantee it will outlast a similar scenario the next time.
Republican leaders' failure to repudiate baseless allegations of electoral fraud – and some Republicans' willingness to pursue legal action based on these claims – further undermines the legitimacy of the democratic process.
Trump was defeated, but Trumpism will have a lasting effect.
[You're too busy to read everything. We get it. That's why we've got a weekly newsletter. Sign up for good Sunday reading. ]
Write an article and join a growing community of more than 118,600 academics and researchers from 3,811 institutions.
Register now
Copyright © 2010–2020, The Conversation US, Inc.
How new voters and Black women transformed Georgia's politics
Professor of Political Science, University of Florida
Sharon Austin does not work for, consult, own shares in or receive funding from any company or organization that would benefit from this article, and has disclosed no relevant affiliations beyond their academic appointment.



University of Florida provides funding as a founding partner of The Conversation US.
View all partners
In July 1964, Georgia restaurateur Lester Maddox violated the newly passed Civil Rights Act by refusing to serve three Black Georgia Tech students at his Pickrick Restaurant in Atlanta. Although this new federal law banned discrimination in public places, Maddox was determined to maintain a whites-only dining room, arming white customers with pick handles – which he called "Pickrick drumsticks" – to threaten Black customers who tried to dine there.
Endorsed by the Ku Klux Klan in his successful 1974 bid for the governorship, Maddox was once called "the South's most racist governor." But hostile treatment of minorities has often been Georgia's chosen style of politics.
Until recently. On Jan. 5, Georgians chose a Black pastor and a 33-year-old son of Jewish immigrants – Democrats Raphael Warnock and Jon Ossoff – to represent them in the Senate. They also elected Democrat Joe Biden for president in November.
Georgia's turn from blood red to deep purple gave Democrats their slender majority in the Senate, surprising Americans on both sides of the aisle. This historic moment was a long time coming.
I am a political scientist who studies American politics, with a focus on minority voters and urban politics. In my research, I have examined the peculiar mix of factors that led to Warnock's and Ossoff's victories, chiefly an electorate that had been diversifying for years and the effort of many hardworking Black women.
The elections of Biden, Warnock and Ossoff are the culmination of a years long tug of war among the members of Georgia's racially, ethnically and ideologically diverse electorate.
Georgia's demographics are changing fast. In 2019, it was ranked fifth among U.S. states experiencing an influx of newcomers. According to census data, 284,541 residents arrived from out of state that year.
Many of Georgia's newest voters come from groups that lean Democratic: minorities, young people, unmarried women. Between 2000 and 2019, Georgia's [Black population increased by 48%], mostly because people moved there from out of state. African Americans now make up 30% of Georgia's population. The Latino population increased by 14% since 2000, and Latinos now comprise 9% of Georgians.
Meanwhile, Georgia's white population declined slightly, from 57% in 2010 to 54% in 2019. Non-Latino whites are projected to be a numerical minority in Georgia within the next decade.
Just 30% of white Georgia voters chose Warnock and Ossoff on Jan. 5. But the pair, who often campaigned together, both won about 90% of the Black vote and about half of Latinos. Two-thirds of Asian Americans – a small but fast-growing electoral force in Georgia – voted for Ossoff, Warnock and Biden, exit data shows.
Georgia's changing electorate began producing new kinds of elected officials a few years back.
In 2017 Bee Nguyen, the daughter of Vietnamese refugees, became the first Vietnamese American elected to the Georgia state Legislature. She won the seat vacated by Democrat Stacey Abrams when Abrams ran for governor after a decade in the Statehouse.
Abrams lost her 2018 race to become America's first Black female governor by 55,000 votes, or 1.4 percentage points. Analysts attributed her defeat, in part, to low turnout rates, especially among Black voters.
This – along with credible allegations of voter suppression – is one reason Abrams soon ramped up her voter registration effort.
Abrams had begun organizing voters when campaigning for the Legislature in 2006. By 2018, her nonpartisan voter registration group, the New Georgia Project, was working with the National Coalition on Black Civic Participation, Georgia Coalition for the People's Agenda, Pro Georgia, the Black Voters Matter Fund, Georgia STAND-UP and others to mobilize Black voters.
These groups, all led by Black women – Nse Ufot, Melanie Campbell, Helen Butler, Tamieka Atkins, LaTosha Brown and Deborah Scott, respectively – helped register an additional 800,000 Georgia voters between 2018 and 2020. Black voters and young people were particular targets.
Exactly two years after Abrams' November 2018 loss, Joe Biden won Georgia by 13,000 votes – the first Democratic presidential candidate to win there since Bill Clinton in 1992. Warnock and Ossoff benefited from all these new Georgia voters, too.
Georgia's Democratic electorate is young, Black, Latino and Asian American. It is the new South – and Black women helped create it.
[Get the best of The Conversation, every weekend. Sign up for our weekly newsletter.]
Ossoff and Warnock were always going to have a hard race in Georgia, but the nature of Georgia's runoff elections compounded their underdog status.
In Georgia, if neither candidate wins 50% or more of the vote in the general election, the top two candidates compete in a runoff. This system supposedly ensures that those elected have the support of a majority of voters, but in practice minorities usually lose to whites because of racially polarized voting. Historically, white and Black Georgians vote for the candidate from their racial group. Because white turnout was higher, white conservative candidates have won.
The Jan. 5 runoff upended tradition. Over 4.4 million Georgians voted – a 60% turnout rate, almost doubling that of Georgia's last Senate runoff, in 2008.
In this year's runoff election, Democrats went to the polls in droves during early voting, giving Warnock and Ossoff an edge. Republican turnout lagged in mostly white rural areas during the early voting period. It increased statewide on Election Day, but Democrats kept voting that day, too. Republicans could not make up the difference.
Before Warnock and Ossoff, Georgia had never elected an African American to a statewide office. And it had never elected a Jewish senator.
The Republican Party had a role in its losses in Georgia, too.
Some analysts blame Trump for low Republican turnout in the Senate runoff. After his loss in November, he claimed Georgia's elections were "rigged" against his party. Then-Senate Majority Leader Mitch McConnell's opposition to increasing stimulus checks from $600 to $2,000 in a time of acute joblessness, poverty and hunger also likely hurt the Republican Senate candidates, David Perdue and Kelly Loeffler.
Ultimately, though, it was Georgia's changing electorate that put Democrats in office. The 2022 midterm elections will start to show how far Georgia has really come from the politics of Lester Maddox's Pickrick Restaurant.
Write an article and join a growing community of more than 120,000 academics and researchers from 3,858 institutions.
Register now
Copyright © 2010–2021, The Conversation US, Inc.
Will Merrick Garland, Joe Biden's pick for attorney general, be independent in that role? History says it's unlikely
Assistant Professor of Political Science, Westminster College
Joshua Holzer does not work for, consult, own shares in or receive funding from any company or organization that would benefit from this article, and has disclosed no relevant affiliations beyond their academic appointment.
View all partners
Five years after he was nominated to the Supreme Court, Merrick Garland, the chief judge of the U.S. Court of Appeals for the District of Columbia Circuit, is President-elect Biden's choice to lead the Justice Department as the next attorney general.
Previously, Biden has vowed that the Justice Department under his administration will be "totally independent" of him. He has stated that "the person or persons I pick to run that department are going to be people who are going to have the independent capacity to decide who gets prosecuted and who doesn't."
Given Obama's failed push to appoint Garland to the Supreme Court, and given Biden's warm relationship with Obama, it is probably no coincidence that Garland was chosen to serve as Biden's attorney general. Despite claims that Garland will act independently, history suggests that this is unlikely to be the case.
The U.S. Constitution makes no mention of attorneys general, who today administer justice by overseeing more than 100,000 federal employees in approximately 40 separate component organizations, including the Federal Bureau of Investigation and the Federal Bureau of Prisons.
Congress created the position with the Judiciary Act of 1789, which is the same act that organized the Supreme Court. This connection may indicate that the founders intended for the position to be a part of the judicial branch. Indeed, original drafts of the Judiciary Act empowered the Supreme Court to select the attorney general, as opposed to the president. This suggests that the founders did not intend for attorneys general to serve at the pleasure of the president, as is typical of Cabinet-level positions in the executive branch.
Due to disagreements among the founders, the specifics of the attorney general selection process ended up being entirely omitted from the final version of the Judiciary Act. This provided an opening for the first president – George Washington – to fill that void by assuming the power to nominate the attorney general, then asking for Senate approval. This process has since become the norm.
Nevertheless, in his writings, Thomas Jefferson referred to this new position as the "Attorney General for the Supreme court." Moreover, early attorneys general shared both offices and budgets with the judicial branch as opposed to the executive branch. Eventually, the Justice Department was established in 1870, and the attorney general was designated as its head, thereby codifying the position's place within the executive branch.
Empowering the president to hire and fire the attorney general encourages presidents to pick attorneys general based on their perceived loyalty. It also motivates attorneys general to act in pursuit of the president's political agenda – at least if they wish to stay employed.
Trump, for instance, admitted to firing Attorney General Jeff Sessions in 2018, whom he had "loyally" appointed the year before, for failing to have the "courage to stare down & end the phony Russia Witch Hunt."
My own research has found that instances of abuse of power are more common in situations where the president and the attorney general are political allies. Just in the last year of Attorney General William Barr's tenure, there have been many such examples.
In February 2020, four veteran Justice Department prosecutors recommended that Roger Stone – a Trump confidant who was found guilty of lying to Congress and witness-tampering – be sentenced to between seven and nine years in federal prison. After Trump tweeted that he "[c]annot allow this miscarriage of justice," Barr overruled the prosecutors and recommended a shorter prison sentence.
Barr's willingness to "give preferential treatment to a close associate of the President" prompted a bipartisan group of more than 2,500 former Justice Department officials from both Republican and Democratic administrations to sign an open letter urging him to resign.
In May, Barr – a longtime critic of Robert Mueller's investigation of possible collusion between the Trump campaign and the Russian government – had the Justice Department drop all charges against former National Security Advisor Michael Flynn, who had previously pleaded guilty to lying to the FBI about his contacts with Russians. Once again, large numbers of former Justice Department officials called for Barr's resignation.
In September, Barr moved to replace Trump's private legal team with Justice Department lawyers to defend the president in a defamation lawsuit related to an alleged sexual assault from the 1990s. This move would have effectively meant that taxpayers were paying Trump's legal defense and would have been liable for any monetary damages in the event of the president's defeat. A federal judge later rejected the Justice Department's request to pursue this strategy arguing that "the allegations have no relationship to the official business of the United States."
Barr is not the first loyalist to serve as attorney general, and such appointments are not unique to Republican presidents.
Eric Holder – the first attorney general Obama appointed – publicly proclaimed he would be the president's "wingman." Holder ended up becoming the first attorney general to be held in both criminal and civil contempt of Congress for failing to turn over documents related to the Fast and Furious scandal after Obama asserted executive privilege over said documents.
Other examples of Democratic cronyism include President John F. Kennedy, who appointed his 35-year-old younger brother, Robert, as attorney general, despite questionable qualifications. A few decades prior, President Harry S. Truman appointed his former campaign manager to the role.
This trend arguably goes as far back as George Washington, who chose his former personal assistant, Edmund Jennings Randolph, as the nation's first attorney general. Critics of Barr's deference to Trump regarding the Stone and Flynn investigations might be surprised to know that Washington himself routinely and publicly directed his two attorneys general to start and stop prosecutions.
At his confirmation hearings, Barr pledged that he would act independently of Trump. Yet, as attorney general, Barr consistently proved willing to serve as Trump's sword and shield. Logically though, this makes sense: The position will never truly be independent as long the attorney general is picked by – and serves at the pleasure of – the president.
Garland has a track record as a moderate jurist and has earned praise from those across the political spectrum.
Reports of his nomination have been well received by some Republicans. This is important because Democrats (and independents who caucus with Democrats) are expected to control only 50 of the 100 Senate seats, which makes Garland's path to confirmation very narrow.
[The Conversation's Politics + Society editors pick need-to-know stories. Sign up for Politics Weekly.]
Write an article and join a growing community of more than 120,000 academics and researchers from 3,857 institutions.
Register now
Copyright © 2010–2021, The Conversation US, Inc.
What is an executive order, and why don't presidents use them all the time?
Assistant Professor of Political Science, Vanderbilt University
Sharece Thrower does not work for, consult, own shares in or receive funding from any company or organization that would benefit from this article, and has disclosed no relevant affiliations beyond their academic appointment.


Vanderbilt University provides funding as a founding partner of The Conversation US.
View all partners
Just hours after taking the oath of office, President Joe Biden signed nine executive orders – far surpassing every other president's first day on the job in modern history.
These orders advance urgent issues like COVID-19 response and undo many of Trump's policies on immigration and environmental deregulation.
Biden is not the first U.S. president to issue an executive order, and he certainly won't be the last. My own research shows executive orders have been a mainstay in American politics – with limitations.
Though the Constitution plainly articulates familiar presidential tools like vetoes and appointments, the real executive power comes from reading between the lines.
Presidents have long interpreted the Constitution's Article 2 clauses – like "the executive power shall be vested in a President" and "he shall take care that the laws be faithfully executed" – to give them total authority to enforce the law through the executive branch, by any means necessary.
One leading way they do that is through executive orders, which are presidential written directives to agencies on how to implement the law. The courts view them as legally valid unless they violate the Constitution or existing statutes.
Executive orders, like other unilateral actions, allow presidents to make policy outside of the regular lawmaking process.
This leaves Congress, notoriously polarized and gridlocked, to respond.
Thus, executive orders are unilateral actions that give presidents several advantages, allowing them to move first and act alone in policymaking.
Every U.S. president has issued executive orders since they were first systematically cataloged in 1905.
In March of 2016, then-presidential candidate Donald Trump criticized President Obama's use of executive orders.
"Executive orders sort of came about more recently. Nobody ever heard of an executive order. Then all of a sudden Obama – because he couldn't get anybody to agree with him – he starts signing them like they're butter," Trump said. "So I want to do away with executive orders for the most part."
Little in this statement is true.
Obama signed fewer orders than his predecessors – averaging 35 per year. Trump issued an average of 55 per year.
Against conventional wisdom, presidents have relied less on executive orders over time. Indeed, modern presidents used drastically fewer orders per year – an average of 59 – than their pre-World War II counterparts, who averaged 314.
Executive orders have been used for everything from routine federal workplace policies like ethics pledges to the controversial 2017 travel ban restricting entry into the United States.
They have been used to manage public lands, the economy, the civil service and federal contractors, and to respond to various crises such as the Iran hostage situation and the COVID-19 pandemic.
Presidents often use them to advance their biggest agenda items, by creating task forces or policy initiatives and directing rulemaking, the process for formally translating laws into codified policy.

Why don't presidents always issue executive orders, a seemingly powerful policy device? Because they come with serious constraints.
First, executive orders may not be as unilateral as they seem. Drafting an order involves a time-consuming bargaining process with various agencies negotiating its content.
Second, if they are issued without proper legal authority, executive orders can be overturned by the courts – although that happens infrequently.
Trump's travel ban faced several legal challenges before it was written in a way to satisfy the court. Many of his initial orders, on the other hand, didn't face legal scrutiny because they simply requested agencies to work within their existing authority to change important policies like health care and immigration.
Congress is another barrier, as they give presidents the legal authority to make policy in a certain area. By withholding that authority, Congress can deter presidents from issuing executive orders on certain issues. If the president issues the order anyway, the courts can overturn it.
Legislators can also punish presidents for issuing executive orders they do not like by sabotaging their legislative agendas and nominees or defunding their programs.
Even a polarized Congress can find ways to sanction a president for an executive order they don't like. For example, a committee can hold an oversight hearing or launch an investigation – both of which can decrease a president's public approval rating.
Congresses of today are equipped to impose these constraints and they do so more often on ideologically opposed administrations. This is why scholars find modern presidents issue fewer executive orders under divided government, contrary to popular media narratives that present executive orders as a president's way of circumventing Congress.
Finally, executive orders are not the last word in policy. They can be easily revoked.
New presidents often reverse previous orders, particularly those of political opponents. Biden, for instance, quickly revoked Trump's directives that excluded undocumented immigrants from the U.S. Census.
All recent presidents have issued revocations, especially in their first year. They face barriers in doing so, however, including public opinion, Congress and legal limitations.
Regardless, executive orders are not as durable as laws or regulations.

What will change for executive orders in a post-Trump era? I wouldn't expect much.
As he promised, Biden has already revoked numerous Trump executive orders and issued new ones on some big agenda items. He'll likely issue more: for example, to tackle racial injustice and student debt.
Other policies, like an economic stimulus, will require legislation since Congress holds the purse strings.
Though Biden inherits a Democratic House and Senate, their majorities are marginal, and moderate party dissenters may frustrate his agenda. Even so, he will undoubtedly use all available legal authority to unilaterally transform his goals into government policy.
But then again, these directives may be undone by the next president with the stroke of a pen.
[The Conversation's Politics + Society editors pick need-to-know stories. Sign up for Politics Weekly.]
Write an article and join a growing community of more than 120,000 academics and researchers from 3,857 institutions.
Register now
Copyright © 2010–2021, The Conversation US, Inc.