It is difficult, if not impossible, to estimate the size of the crowd that stormed Capitol Hill
Professor of Journalism, Arizona State University
Steve Doig does not work for, consult, own shares in or receive funding from any company or organization that would benefit from this article, and has disclosed no relevant affiliations beyond their academic appointment.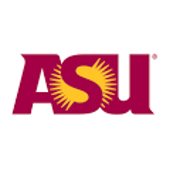 Arizona State University provides funding as a member of The Conversation US.
View all partners
Editor's note: Stephen Doig is a data journalist and journalism professor at Arizona State University. In this interview, he explains good techniques for estimating crowd sizes, and why the absence of aerial imagery makes it difficult to estimate the size of the crowd that stormed Capitol Hill on Wednesday.
I can't readily give you a good estimate of the size of that crowd beyond the the certainty that no matter what anybody is claiming, it will be much larger than the actual crowd.
The reason is that people are bad at making appropriate estimates of the size of crowds. It's actually a difficult thing to do. Once you get more than a few hundred people, it just looks very big. All you can do is pull big numbers out of the air. Then there are all sorts of political reasons the sizes of crowds get either inflated or deflated. The size of a crowd has become a token of popularity of whatever the cause that gathered the crowd is, whether it's a political event like this, or sports or a celebration. Inevitably, the estimate of the size of the crowd is sort of vastly larger than reality.
The first thing is knowing the area that the crowd is in – that is, the actual area in square feet or square meters. The second thing you need to know is a reasonable estimate of the density of the crowd. In other words, on average, how many square feet is each person taking up?
From some of the pictures I saw of the crowd in Washington, it was certainly a more dense crowd – people were really compressed in. That would be something in the neighborhood of maybe 5 square feet per person.
Unrealistic estimates of the density are a big reason that reality-based crowd estimating goes wrong. Sometimes you will see density estimates of 1 square foot per person. That's a deadly stampede – it's beyond mosh pit density.
The other factor you need to take into account is a decent measure of the area that the crowd is contained in. The best way to get that is with good aerial imagery, something over the top where you can see the edge of the crowd.
[Deep knowledge, daily. Sign up for The Conversation's newsletter.]
The trouble with Washington, D.C., is that there are several barriers to getting good overhead imagery. The Washington Monument is the only tall building that can get you a good view, but it's on the far end of the National Mall. The other barrier in D.C. is that it's basically a no-fly zone. You can't have helicopters up overhead shooting aerial imagery, as in most other cities. No drones are allowed for security reasons.
In the absence of aerial imagery, it's almost impossible to quickly make a reality-based estimate of the crowd size.
I'm perfectly prepared to believe there were several thousand people there, even 10,000 maybe. But when you start pushing that up to 100,000 and so on, that's not going to be true.
Write an article and join a growing community of more than 119,000 academics and researchers from 3,826 institutions.
Register now
Copyright © 2010–2021, The Conversation US, Inc.
Armed groups from Capitol riot pose longer-term threat to Biden presidency
Senior Lecturer in Sociology, Vanderbilt University
Amy Cooter is a prior recipient of the National Science Foundation's Graduate Research Fellowship Program.


Vanderbilt University provides funding as a founding partner of The Conversation US.
View all partners
Details continue to emerge about the Jan. 6 U.S. Capitol incursion. Exactly what happened – including the degree of planning involved and rioters' possible connections with Capitol police or even members of Congress – may not be known for some time.
But there are looming threats of more possible violence, not just in Washington, D.C., but in all 50 state capitals. As a scholar of American militants, I see the groups behind the Jan. 6 events looking beyond Inauguration Day toward broader opposition to the Biden administration.
Among the insurrectionists were members of various groups with a wide range of generally right-wing views, including neo-Nazis, Proud Boys, Oath Keepers, Three Percenters and militia members. There were also supporters of Donald Trump who likely see themselves as concerned individual citizens, rather than members of any preexisting groups.
Among the militia groups I study, some truly believe the presidential election results were fraudulent, though there is no evidence of that. Some – regardless of their perceptions of the election's legitimacy – do not want to see Trump's tenure end because they believe Biden's proposed policies threaten their ideal America. That image prioritizes individual effort and achievement, and disdains social welfare. It also discourages efforts to have legislation – or even hard conversations – that would move toward reducing systemic racism or other oppressive structures in society.
Their goals in traveling to the Capitol from all over the country included symbolically supporting Trump, forcibly "stopping the steal" of the election from Trump and even starting a civil war.
Beyond wanting to keep Trump in office, these different groups had other shared views. Those who attended were generally attentive to Trump's own messaging about Jan. 6, encouraging them to believe in the illegitimacy of the election and to individually do something about the outcome by protesting in person.
Most – but notably not all – were men, and the vast majority appear to have been white. White voters have always comprised the bulk of Trump's support. White men comprise the majority of militias and similar groups, so their representation at the incursion is not surprising. Their presence is, however, likely evidence of some of their motivations.
The groups I study are, at their core, nostalgic groups who believe America as it should be has already been lost, and who look to the past in search of a society where all citizens, but especially men, were more self-sufficient and less reliant on the federal government. They believe it is their moral responsibility to prevent a further decline of American society and, where possible, to fight for a return to this earlier time.
Many insurrectionists at the Capitol held flags or wore clothing with references to 1776, which has been used in some overtly white supremacist groups, but has been more widely used by groups calling themselves "patriots" for decades to symbolically advocate for a second American Revolution and a return to a smaller government that, from their perspective, better remembers it serves the people.
These groups, which traditionally have been described as "anti-government," in fact have a much more complicated relationship with government and other authority.
Most see constitutional leaders as legitimate and worthy of protection but believe it is their sole prerogative to determine who lives up to that standard. They also believe that liberals and others who disagree with them should not have an equal say in the direction of the country or in which leaders should represent the people's collective interests.
Footage from the Capitol, including the extended video released by the New Yorker, shows how these people view themselves as the arbiters of who is good and who is bad, in at least two ways.
In a scene when men are rifling through desks on the Senate floor, they initially misunderstand paperwork and believe Sen. Ted Cruz was going to "sell [them] out" by accepting Biden's win in Arizona.
But then they say "he's with us" after another man notes that Cruz was actually objecting to Arizona's outcome.
Others, looking for evidence to "use against these scumbags" – by which they mean members of Congress whom they believe are disloyal to the people – say, "I think Cruz would want us to do this." These people frame Cruz as a morally just representative, in contrast to other senators and representatives.
The video also shows apparently contradictory responses to Capitol police. Some groups involved likely do have different views of police, but much of the response was driven by whether they believed any given officer was protecting the public or the government.
Some participants told officers they appreciated and supported them, such as the improperly masked officer in that same New Yorker video who asked a man sitting on the Senate floor if he needed medical attention while voicing few objections to their actions. Other participants physically attacked and yelled racist slurs at officers seen as blocking entry into different parts of the building or generally opposing their efforts.
Predicting what may happen on Jan. 20 is difficult, in part because efforts to take these groups and their communications offline make systematically monitoring them more difficult. In addition, from conversations I have had with members and from what I can see on message boards, these groups and their members do not yet agree on what their next steps should be.
Several groups who had previously planned to protest either on or shortly before Inauguration Day now say they believe participation to be too risky. That may be a reason behind the relatively low turnout for protests at state capitols on Jan. 17, despite initial promises of mass action.
Some groups are undoubtedly deterred by the increased law enforcement presence in Washington, D.C. Others are now saying they believe plans for demonstrations to be "false flag" events – essentially fake protests whose true intent is designed to malign people they view as "real patriots," or to bring them out in the open so the FBI and other agencies can identify them for further arrest or harassment.
Some, influenced by QAnon conspiracy fantasies, even believe that either Trump or Biden may enact martial law on Inauguration Day – Trump to maintain power, or Biden as part of a broader plan to control citizens and move America toward a dictatorship.
What is more concerning is the potential for small groups or individuals to plan and act well past Jan. 20.
Trump's inflammatory influence may be long-lasting, and it was not the root cause of unease for many of these groups, whose anti-government stance predates Trump and will outlast him. Even after Biden takes office and does not implement martial law, their suspicion and feelings of alienation will not immediately dissipate.
Some will be looking for signals that they should again act to combat what they see as governmental tyranny. Small groups and individuals may continue to plan violent actions, in what could amount to an uncoordinated campaign of domestic terrorism.
Potential national mandates related to controlling the coronavirus could be especially important flashpoints for these groups, and Biden's administration will likely have ongoing and enormous challenges in moving forward without strong – and possibly violent – opposition to change.
Write an article and join a growing community of more than 119,700 academics and researchers from 3,848 institutions.
Register now
Copyright © 2010–2021, The Conversation US, Inc.
Biden can transform the US from a humanitarian laggard into a global leader – here's how
Professor and Director, International Development, Community, and Environment, Clark University
Edward R Carr is the Climate Change Adaptation Panel Member of the Scientific and Technical Advisory Panel to the Global Environment Facility and a lead author of the upcoming Sixth Assessment Report of the Intergovernmental Panel on Climate Change. His research is funded by the United States Agency for International Development and the U.S. National Science Foundation.


Clark University provides funding as a member of The Conversation US.
View all partners
Even after the Trump administration's repeated efforts to slash foreign aid and global partnerships, the United States remains the world's largest source of official development assistance for low-income countries.
Still, based on what I've learned during a career straddling academia and government service in jobs that involved international development and climate change, I believe that the United States lost prestige, influence and capacity during President Donald Trump's time in office.
Nearly all my close former colleagues at the United States Agency for International Development – the development agency known as USAID – have left the agency out of frustration, and those still working there are reportedly suffering from generally low morale.
President Joe Biden will need to restore credibility at a time when critical challenges like climate change have gotten harder to meet. I believe that the Biden administration will need to rapidly transform international aid policies, rather than incrementally strengthening them, for the U.S. to manage these global challenges.

Biden plans to nominate Samantha Power to head USAID. I think she should emphasize reducing the risks people in the world's poorest countries face.
The problems to address go beyond the COVID-19 pandemic.
In June 2020, the World Health Organization announced a new outbreak of Ebola in the Democratic Republic of the Congo that took months to get under control.
In November, after years of neglect of food security programs, Category 4 Hurricanes Eta and Iota came ashore in Central America, destroying crops throughout an area two-thirds of the size of Rhode Island.
As 2021 began, an estimated 20 million people in South Sudan, Yemen, Somalia and parts of Nigeria were on the brink of famine.
The Biden administration can start to address many of these challenges by properly funding and staffing initiatives such as the COVID-19 Vaccines Global Access Facility. Known as COVAX, this joint effort by 190 countries is working with international organizations to make it possible for people everywhere to get affordable COVID-19 vaccines as they become available.
The U.S. is one of very few countries not participating in the initiative.
While COVAX is an important and worthy effort, simply signing up and rejoining other global initiatives won't suffice. It will take more than that to address the challenges the world faces today, challenges that have only grown over four largely lost years.
Recent assessments by both the United Nations' Intergovernmental Panel on Climate Change and the Intergovernmental Platform on Biodiversity and Ecosystem Services indicate that deeper change is needed.
Both assessments make it clear that the whole world must swiftly address climate change and biodiversity loss head-on. To do so requires phasing out the reliance on fossil fuels and other technologies that emit too much carbon and changing the way we use land.
Countries and local communities alike must adapt to current environmental impacts while planning for a substantially changed future. This will require new modes of transportation and new ways of generating energy, growing food and manufacturing goods, as well as new approaches to building homes and infrastructure.
Without transformational changes, the damage from climate change will leave the planet less safe and sustainable.
Experts have learned from decades of development efforts that it's hard to bring about transformational change. When governments and nongovernmental development organizations have tried to make that happen in the past, it has rarely produced the desired results.
In some cases, these efforts have caused more harm than good.
For example, many studies have found that agricultural intensification, a common development strategy intended to sustainably boost food production, rarely benefits both the environment and local communities. Unfortunately, it can harm both the land and the people who depend on it for sustenance.
What I've found to work better are grassroots efforts to connect needed change with local conditions and norms. Foreign aid can catalyze such efforts when it focuses on reducing risks now – through humanitarian assistance – and in the future – through development aid.
Adopting this approach is harder than it sounds because of the way humanitarian aid and development aid are allocated.
Humanitarian aid is usually disbursed after disasters. Traditionally, this assistance aims to relieve immediate suffering, rather than its causes.
Development aid is different. In the U.S., as elsewhere, it's used to address the root causes of poverty. However, governments usually tie this assistance to their foreign policy agendas, focusing on countries where outcomes are likely to be good. This is not always where the need is greatest.
In my view, closing the gap between humanitarian and development aid is critical for a safe, sustainable future, and it can work.
I have found, for example, evidence in Ghana and Mali that when low-income people acquire access to reliable sources of income and food, women get new opportunities that can greatly improve their potential earnings. When this change initially happens through humanitarian aid, and then continues with the arrival of development assistance, these transformations can sometimes become permanent.
USAID has been learning how to bridge this sort of divide through the work of its Center for Resilience in the agency's Bureau for Resilience and Food Security over the past eight years.
For example, this center has created contracting tools that make it easier for development programs to engage in humanitarian responses during emergencies and to integrate humanitarian and development efforts to help vulnerable people manage emergencies today while staving off future crises.
By emphasizing the reduction of risks from climate change and other urgent issues, I believe that under Biden's leadership, U.S. development policy will do a better job of encouraging appropriate, effective and lasting innovations.
Write an article and join a growing community of more than 119,700 academics and researchers from 3,848 institutions.
Register now
Copyright © 2010–2021, The Conversation US, Inc.
Trump's big gamble to gut US power plant emissions rules fails in court, opening door for powerful new climate rules
Professor of Law, University of California, Berkeley
Daniel Farber does not work for, consult, own shares in or receive funding from any company or organization that would benefit from this article, and has disclosed no relevant affiliations beyond their academic appointment.


University of California provides funding as a founding partner of The Conversation US.
View all partners
Joe Biden got a big judicial win for his climate agenda just hours before his inauguration as U.S. president. The case involved plans for cutting power plant emissions and a big gamble by the Trump administration.
Nearly a third of the U.S. carbon emissions driving climate change come from electricity generation. To try to cut those emissions, the Obama administration in 2014 issued the Clean Power Plan – a set of rules targeting high-emitting power plants, particularly those burning coal.
The industry sued, and before the Clean Power Plan could go into effect, the Supreme Court suspended it so the legal disputes could be resolved. It was still in limbo in 2019 when Donald Trump's Environmental Protection Agency formally repealed the Clean Power Plan and issued an extremely weak substitute called the Affordable Clean Energy rule that had far looser limits on pollution.
In issuing its own rule, the Trump administration took a big gamble. Trump's goal was not only to replace the Obama administration rule but to ensure that no future president could ever adopt anything similar.
Trump's substitute rule merely required limited retrofits of existing coal fired power plants, whereas Obama's rule involved moving the power system toward cleaner energy sources. To prevent similar future actions, Trump's EPA placed all its chips on an argument that EPA had no legal power to do anything beyond the retrofits.
On Jan. 19, 2021, a U.S. appeals court rejected the Trump EPA's sole legal argument, potentially opening the door for Biden to issue something like Clean Power Plan 2.0.
The appeals court vacated Trump's rule and sent it back to the EPA to reconsider, with just hours left in the Trump administration.
It's conceivable but unlikely that one of the other parties to the case can get the U.S. Supreme Court to intervene at this point. When there's a change in administrations, courts routinely grant a request to hold the case until the government can reconsider its position.
The appeals court acknowledged that the Clean Air Act requires EPA to regulate greenhouse gas emissions. However, the court considered the original Obama plan moot because it had been overtaken by events, so Biden's EPA will have to start anew in crafting its own approach.
Unless the Supreme Court jumps in, the ruling means his administration can use an approach similar to Obama's, involving greater use of renewable power sources, shifting from coal power to natural gas, using biomass and other alternatives.
The process is complicated. The Biden administration will have to set requirements for how much each state has to cut power plant emissions. Then it would have to review states' plans for achieving the limits. The result could be major reductions in U.S. greenhouse gas emissions. The administration will have some help. Biden's leadership team includes Obama EPA Administrator Gina McCarthy, who oversaw development of the Clean Power Plan.
The biggest unknown is how a conservative 6-3 Supreme Court might rule on a future Biden plan.
As a law professor who has worked on energy issues for years, I believe it would be unwise for the Biden EPA to put all its bets on using this one tool for reducing emissions, given the risk that the Supreme Court could reject it. There are other tools. Still, the ruling opens up possibilities.

Both the Trump and Obama rules relied on section 111(d) of the Clean Air Act, which gives the EPA authority to regulate emissions from stationary sources, such as power plants.
However, the Trump EPA reinterpreted the law as allowing EPA to consider only a narrow category of regulations. It argued that it could only require coal-fired power plants to engage in very limited retrofits. The practical effect was to eliminate any meaningful reductions in carbon emissions.
The appeals court determined that the law simply didn't say what Trump's EPA claimed.
"The EPA has ample discretion in carrying out its mandate. But it may not shirk its responsibility by imagining new limitations that the plain language of the statute does not clearly require," the majority wrote in a 2-1 opinion. They described the EPA's actions as "a tortured series of misreadings."
The dissenting judge did not contest this point. Instead, he claimed that even the Trump EPA's token regulations of emissions from coal plants went too far. The majority had little trouble rebutting his arguments, which even the Trump administration had rejected.
The upshot of the court's ruling was that the Clean Air Act does allow EPA to use a broad range of tools to cut carbon emissions.
Trump's ACE rule was typical of many of his rollbacks, in that it swung for the fences. It is not the only time where Trump agencies reread statutes in a way designed to minimize regulation of industry. In other situations, the administration took other kinds of legal risks in pursuit of the outcomes it wanted: ignoring criticisms made in the public notice period rather than rebutting them, cherry-picking evidence in obvious ways, or even trying to evade public notice altogether.
[Deep knowledge, daily. Sign up for The Conversation's newsletter.]
So far, the track record of Trump's rollbacks in court has been dismal. The appeals court ruling in the power plant case merely confirms that many of the rollbacks rested on shaky legal grounds. These legal flaws will make it easier for Biden to undo many of the rollbacks.
Write an article and join a growing community of more than 119,700 academics and researchers from 3,847 institutions.
Register now
Copyright © 2010–2021, The Conversation US, Inc.