Granny's on Instagram! In the COVID-19 era, older adults see time differently and are doing better than younger people
Regents and Distinguished Professor of Environmental and Occupational Health, Texas A&M University
Marcia G. Ory does not work for, consult, own shares in or receive funding from any company or organization that would benefit from this article, and has disclosed no relevant affiliations beyond their academic appointment.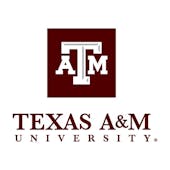 Texas A&M University provides funding as a founding partner of The Conversation US.
View all partners
Time in the era of COVID-19 has taken on new meaning. "Blursday" is the new time word of the year – where every day seems the same when staying home and restricting socializing and work.
As a public health and aging expert and founding director of the Texas A&M Center of Population Health and Aging, I have been studying the impacts of COVID-19 with an interest in debunking myths and identifying unexpected positive consequences for our aging population.
It is common to view older adults as especially vulnerable. Public health statistics reinforce the picture of older adults infected with SARS-CoV-2 as more likely to have serious complications, to be hospitalized and to die.
But what do we know about how older adults themselves are responding to social distancing restrictions in place to help mitigate the spread of COVID-19? And what does this changing sense of time mean for them?
Despite popular notions that older adults would have more negative reactions to forced social isolation, a recent national survey revealed that older adults – despite their awareness of increased risk – are generally not reporting more feelings of anxiety, anger or stress than younger age groups.
They are actually expressing more positive emotions – feelings of calmness, interest and gratitude. Indeed, other surveys suggest it's the youngest adults – ages 13 to 23 – who are experiencing the most stress.
This surprising finding has been attributed partly to older adults' perceptions of time and their coping mechanisms developed over a lifetime.
Many older people have redefined their experiences in terms of time left to live, and they focus on what is most meaningful now. They let go of what they can't do anything about. Instead of looking back, older adults are motivated to enjoy the time they have left.
What have been difficult are the changing definitions of time and the persistence of a "blursday" existence. Being isolated during spring and summer seemed almost bearable. The uncertainty of knowing when – if – things will return to pre-COVID life is likely to be taking a toll on even the most robust older adults.
Older adults who have been self-isolating for months have been looking forward to getting together with their families over the holidays. Not seeing their families during the holiday season may be particularly difficult.
When I was talking to an older friend the other day, she indicated she was "basically doing fine." She was staying in touch with her family through regular Zoom calls. But she was "a bit sad about the upcoming holidays," and what she "missed most was not being able to hug" her children – "especially over the holidays."
During a recent SiriusXM Doctor Radio show on which I was the guest "expert," I heard many real-life challenges families face: An older woman with underlying health conditions worrying about not getting to travel to see her children and grandchildren. Adult children who were weighing what would be worse – possibly infecting their older relatives by visiting or not being able to see their elderly relatives in person for what could be the last time.
While vaccinations are now authorized for emergency use, their rollout will take time and we can't expect them to be an immediate solution for such hard decisions.
Public health guidelines still recommend using face masks and adhering to social distancing rules. They also recommend limiting travel well into the new year.
This push-pull, from expectation to reality, can be an especially hard adjustment. Instead of a one-time cure, will we be thinking of COVID-19 vaccinations as a perennial event, like with flu shot, and COVID-19 precautions as a fixture in our everyday lives?
Contrary to stereotypes that cast older adults as tech-phobic, many older people are learning new skills to become more familiar with technology. That way, they can stay socially connected and accomplish tasks of daily living such as bill paying and grocery shopping.
Some older adults are even more likely than before to communicate with their loved ones during COVID-19 times using social media platforms.
Health and social organizations are more attuned to negative impacts of social isolation and are instituting screening tools and referral sources for care. For example, a social isolation risk screener asks brief questions to detect early signs of social isolation and link older adults to needed services.
Another silver lining: Mental health problems may not be so stigmatized when many people have such obvious reasons for unhappiness.
Health care itself is changing, with benefits for patients' time. Instead of expecting older adults to spend hours getting up and out of the house for a 15- to 30-minute appointment, telemedicine has come into many older adults' homes.
There is renewed interest in advanced care planning as well. While doctors, older adults and their families may have been previously uncomfortable about bringing up the topic, such discussions are becoming more common, due in part to the high number of serious complications and fatalities in the older population.
And finally, as an aging expert, I see one more positive change: a de-stereotyping of older adults.
[Get the best of The Conversation, every weekend. Sign up for our weekly newsletter.]
Beyond the statistics portraying the seriousness of COVID-19 among older adults, there is also a growing recognition that older adults are not all the same. COVID-19 experiences will be affected by existing physical and mental health as well as the social conditions in which older adults live.
While many older adults may be coping well, it's important not to overlook those socially isolated older adults with persistent mental health challenges or difficulties getting access to technologies that can help them connect to others.
Write an article and join a growing community of more than 118,900 academics and researchers from 3,823 institutions.
Register now
Copyright © 2010–2021, The Conversation US, Inc.
Why do presidential inaugurations matter?
Associate Professor of Anthropology and Psychological Sciences, University of Connecticut
Dimitris Xygalatas does not work for, consult, own shares in or receive funding from any company or organization that would benefit from this article, and has disclosed no relevant affiliations beyond their academic appointment.



University of Connecticut provides funding as a member of The Conversation US.
View all partners
As one president's term ends and another begins, there is a ceremony. Its importance is one of symbolism rather than substance. The Constitution is clear: On Jan. 20, there will be a transfer of power. There is no mention of an inauguration.
By definition, ritual acts have no direct effect on the world. A ceremonial event is one that symbolically affirms something that happens by other, more direct means. In this case, the election – not the inauguration – makes the president, although an oath is required before exercising his power.
Nonetheless, ceremonies matter. Having spent two decades studying ritual, I can attest to that. So can the recent history of inaugurations: In 2009, Barack Obama misplaced one word when reciting the presidential oath of office. As a result, he decided to retake the oath the next day. And in 2017, Donald Trump insisted that his inauguration was attended by a record-setting crowd, even as everyone's eyes saw otherwise. He saw the size of the attendance as a measure of his legitimacy.
Throughout history, all human societies have used rituals to mark major events and transitions: personal landmarks like birthdays and weddings, group accomplishments such as graduations, and government transitions of power. Those ceremonies send signals that command our attention and strengthen the perceived importance of those moments.
Ritual actions involve formality, precision and repetition. A priest must wear a special garment; a prayer must be uttered word for word; and a mantra might be recited 108 times. These features make rituals appear similar to more goal-directed actions: A judge banging a gavel resembles a carpenter hammering a nail. Due to these similarities, our brains assign those acts actual power.
This is what my collaborators and I found in a soon-to-be-published study. We showed people videos of basketball players shooting free throws and asked them to predict the outcome of each shot. Half of those videos showed the players performing a brief ritual, such as kissing the ball or touching their shoes before shooting. The other half did not include any ritual.
Participants predicted that the ritualized shots would be more successful. They were not. But their minds unconsciously tied the arbitrary actions preceding those shots with their expectations for the outcome.
Collective rituals carry the weight of tradition, which gives them an aura of historical continuity and legitimacy. Even though they do change from time to time, they are often perceived as unchanged and unchangeable.
For instance, Thanksgiving celebrations have been modified several times, often by presidential decree. Yet, a recent study reported that people found the mere suggestion of altering holiday traditions morally offensive. Rituals "represent group values and hence seem sacred."
Public ceremonies like inaugurations are wrapped in pageantry. They involve music, banners, speeches and more – the more important the moment, the more extravagant the ceremony. When we attend a ritual loaded with splendor, it is as if a little voice inside our brain is telling us: "Pay attention, because something important and meaningful is happening."
The only provision in the Constitution is that the new president must be sworn in. Thirty-five words is all that is required: "I do solemnly swear (or affirm) that I will faithfully execute the Office of President of the United States, and will to the best of my ability, preserve, protect and defend the Constitution of the United States."
When Jan. 20 falls on a Sunday, the inauguration is held on the following day. In that case, the oath is administered twice: privately on the Sunday, when the actual transfer of power takes place, and publicly again on Monday, for ceremonial reasons.
The exuberance and theatricality transforms what could be a mundane, ordinary moment into something memorable and noteworthy.
Ceremonies speak directly to some of our basic instincts, triggering intuitions about their efficacy, symbolism and importance. Human institutions have adapted to reflect – and harness – those instincts to strengthen the perceived importance of our social institutions and the unity of civil society.
This is, in fact, why heads of state who are not popularly elected tend to hold more flamboyant public ceremonies than their democratically chosen counterparts. Even in countries where kings and queens are powerless, their enthronements are celebrated with far more splendor than the inaugurations of elected leaders.
[Deep knowledge, daily. Sign up for The Conversation's newsletter.]
But there is a flip side to this. Populist leaders, who are successful thanks to their ability to capitalize on people's instincts, are almost always fond of ritual exuberance. For his inauguration, Donald Trump reportedly requested a military march, complete with tanks, missile launchers and jet fighters.
The Department of Defense apparently declined most of these requests, out of worry that the inauguration would look like a totalitarian power display. But many of Trump's supporters liked the idea precisely for that reason.
When Trump finally managed to get tanks in the streets for a July Fourth parade in 2019, one of his fans wondered: "If Korea can have a military parade, why can't we?"
Due to the COVID-19 pandemic, Joe Biden's inauguration will be scaled down and mostly virtual. Donald Trump is not planning to attend, thereby missing the opportunity to see a smaller inauguration crowd than his own.
Write an article and join a growing community of more than 119,900 academics and researchers from 3,852 institutions.
Register now
Copyright © 2010–2021, The Conversation US, Inc.
Far-right groups move to messaging apps as tech companies crack down on extremist social media
Professor of Global Studies, California State University San Bernardino
Kevin Grisham does not work for, consult, own shares in or receive funding from any company or organization that would benefit from this article, and has disclosed no relevant affiliations beyond their academic appointment.
View all partners
Right-wing extremists called for open revolt against the U.S. government for months on social media following the election in November. Behind the scenes on private messaging services, many of them recruited new followers, organized and planned actions, including the attack on the U.S. Capitol on Jan. 6.
Encrypted messaging platforms like Telegram, which was launched in 2013, have become places for violent extremists to meet up and organize. Telegram serves a dual purpose. It created a space where conversations can occur openly in the service's public channels. Those who wanted more privacy can message one another through private chats.
In these private chats, violent extremists can share tactics, organize themselves and radicalize, something I've observed in my research of hate and extremism. New Telegram users are exposed to violent extremist beliefs on the public side of Telegram and then group members carry out the logistics of recruiting and organizing in the private chats.
Violent extremists' use of the internet is not new. In the 1990s, electronic bulletin boards and simple websites allowed white supremacists, neo-Nazis, anti-government groups and a variety of other violent extremists to sell their ideologies and recruit.
In the 2000s, mainstream social media platforms like YouTube, Facebook and Twitter became the new way for extremists to recruit and spread their beliefs. For many years, these groups cultivated their online presences and gained followers on these mainstream platforms.
Alternative social media outlets, including Gab, 4chan and 8kun (formerly 8chan), developed shortly thereafter. These provided forums where violent extremists could post hate speech and calls for violence without fear of being blocked.
Studies have shown that after 2010 social media generally contributed to an increase in radicalization of individuals by violent extremist movements in the U.S.
During this time, extremist groups have shifted their organizing to messaging platforms, particularly Telegram. In the case of far-right violent extremists, Telegram served as a major meeting spot and venue for coordinating their efforts. For example, users were able to share links in the private chats where individuals could buy guns and other weapons.
As these extremist movements proliferated online, some social media outlets attempted to stop it. Facebook, YouTube and Twitter began to block these types of users in recent years in an arguably limited manner. Mainstream conservative audiences on Facebook and Twitter left for new platforms like Parler that were seen as more friendly to conservative views.
Conservative political leaders and pundits like U.S. Rep. Devin Nunes and Fox News talk show host Sean Hannity helped this migration by promoting the new conservative platforms. This created a bridge between those coming from the nonviolent side of the far right and far-right violent extremists, which in turn created an environment that set the stage for the attack on the U.S. Capitol.
The migration to private channels on messaging platforms also made it more difficult for law enforcement agencies to track far-right groups' activities.
Throughout the early spring and summer of 2020, disinformation about the upcoming U.S. elections was plentiful. As Twitter, Facebook and YouTube placed greater restrictions on user content, far-right violent extremist and conspiracy movements, in particular the QAnon movement, began to migrate to Parler, Gab and increasingly to Telegram.
In the aftermath of the 2020 U.S. elections and the defeat of Donald Trump, these spaces gained greater importance as places for radicalization. People who have never seen content by the Proud Boys, QAnon, militias and anti-government groups were exposed to it in the public channels of Telegram. People with conservative or pro-Trump views embraced some of this new content because it offered an alternative reality they preferred.
Calls for protests and violent opposition against the counting of the Electoral College votes by the U.S. Congress on Jan. 6 could be found throughout the platforms, particularly on Telegram. In my tracking of content on Telegram, MeWe and other encrypted platforms on Jan. 5 and the day of the attack, I saw calls for violent opposition and civil war. Some Republicans became targets of ridicule and claims they were traitors as they called for the counting to proceed unhindered. Vice President Mike Pence was labeled a traitor, and calls for his arrest and execution could be seen on Twitter accounts and throughout Telegram.
For months, Telegram private chats allowed people to organize and coordinate their actions in Washington, D.C., on Jan. 6. As the violence unfolded at the U.S. Capitol and rioters got into offices and various rooms in the building, participants used a wide range of social media platforms in the far-right online ecosystem to both report the events and to call more people to arms.
In the aftermath of the attack on the Capitol, Facebook began barring individuals – including Trump – from their platforms. In the case of Parler, Amazon canceled the hosting services for its site, and it went dark. As a result, a significant number of Parler users migrated to Telegram. Parler is attempting to return to service with help from a Russian internet company.
As announcements went out that Parler was going dark, various individuals and groups on Telegram created parallel channels on Telegram. It became a lifeboat for those users who needed a new home. Megan Squire, a professor of computer science at Elon University, estimated one channel associated with the Proud Boys grew 54% from Jan. 6 to Jan. 12.
As the migration continues, I've observed a nexus between members of the MAGA movement and violent far-right extremists is growing. This led to more calls for violence and protests at state capitols and at the Inauguration Day activities in Washington, D.C., though no violence occurred. People who expressed a willingness to perform these actions found support in this rapidly transforming far-right ecosystem that has Telegram at its center.
For years, social media allowed far-right violent extremists to recruit and organize on a multitude of platforms. This online bridge between violent and nonviolent individuals helped lay the groundwork for the events Jan. 6.
Now, with scores of arrests for the Capitol attack, Trump out of power and Joe Biden in office, far-right groups are using platforms like Telegram and Gab to take stock of their setbacks. If they do regroup and plan further violent actions, they are likely to do so on the same platforms.
Write an article and join a growing community of more than 119,800 academics and researchers from 3,852 institutions.
Register now
Copyright © 2010–2021, The Conversation US, Inc.
Joe Biden's inaugural address gives hope to the millions who stutter
Professor and Founding Director, Binghamton University, State University of New York
Rodney Gabel is a member of the National Stuttering Association and a member of the Board of Directors for the International Stuttering Association.



Binghamton University, State University of New York provides funding as a founding partner of The Conversation US.
View all partners
President Joe Biden called for American unity after four years of political divisiveness and the "raging fire" it provoked. He promised to be a president for all Americans. "I will fight as hard for those who did not support me as for those who did," he said.
It was a message of hope and optimism. And while his intent was clearly to speak to all of America, his speech spoke in a different way to a particular community. The new president stutters, and his speech, made with the whole world watching, was a powerful example to those millions of Americans who, like me, stutter.
When I was 11 years old, my speech-language pathologist told me: "Look, John Stossel (the television personality) stutters, and he speaks beautifully. You will be able to do that, too."
My therapist was trying to motivate me, but the message was that my goal should be to speak perfectly.
For me, that was not the case. By age 14, I already knew my stuttering was not going anywhere. Although I'm a fairly strong communicator, I continue to experience stuttering – a neurological condition that impacts the fluent, forward flowing production of speech.
Like me, roughly 1% of the world's population stutters. That translates to more than 70 million people worldwide and over 3 million people in the United States, including Biden.
Biden's experience with stuttering is a compelling one. What inspires me is the way he talks about his experience as a person who stutters. For people who stutter, the presidential campaign, Biden's election and his inauguration mark an important change in how we discuss stuttering.
People who stutter often suffer discrimination at work, as students and in social relationships.
Several studies show that the general population knows very little about stuttering. Many Americans also believe that people who stutter are less intelligent, less competent and more anxious.
Although I was surrounded by good friends, it felt very lonely to be a child who stutters. I was bullied and teased by my peers. People imitated how I spoke, interrupted when I was talking and even laughed when I stuttered.
Unfortunately, most role models were not helpful. Mel Tillis, the American country singer who used his stuttering as part of his stage persona, and Porky Pig, a cartoon character who stuttered, were the targets of jokes.
My goal became clear around my fifth birthday: I must find a way not to stutter.
Today, many children who stutter receive this message, although there is no "cure" for stuttering. Therapy and group support can help. But for many, stuttering requires attention for their entire lives.
Biden has spoken about his struggles with stuttering during speeches for the National Stuttering Association and the American Institute for Stuttering.
But he had spoken sparingly about his stuttering in the mainstream media until his campaign for president began in 2019. Throughout the campaign season, President Donald Trump and his surrogates began seizing on hesitations and other characteristics of Biden's speech.
During the campaign trail, Trump called Biden "Sleepy Joe" and said he was out of touch. He said Biden suffers from dementia. These insults were due partially to Biden's age but also to the differences in his speech.
Biden responded to former White House Press Secretary Sarah Sanders, who mocked his stuttering during a 2019 Democratic presidential debate.
"I've worked my whole life to overcome a stutter. And it's my great honor to mentor kids who have experienced the same. It's called empathy. Look it up," Biden said via Twitter.
During a CNN town hall in February 2020, he said he continues to stutter when he is tired.
This was good for me to hear, and I believe good for other people who stutter. Talking about stuttering, instead of trying to hide it, is an important part of coping.
Biden also chose Brayden Harrington to speak at the virtual Democratic National Convention. Harrington, a teenager who stutters, shared how Biden had helped him in 2019 by telling him it was OK to stutter.
He also shared how the former vice president continued to stay in touch. "Joe Biden cares," Harrington said during his speech.
To me, it felt as if stuttering was finally being discussed in public and in a positive manner.
Certainly, Biden's election as president matters for many reasons.
I suspect there have been more news articles and opinion pieces about stuttering published in major newspapers in the past 18 months than in the prior 18 years.
This is important because it raises awareness of stuttering and helps those in the stuttering community feel connected with others who also stutter, thus helping all of us understand their struggles.
Biden is an important role model because he has begun to talk openly about stuttering and because he has demonstrated that one can still stutter while communicating well and achieving astonishing goals.
Write an article and join a growing community of more than 119,800 academics and researchers from 3,852 institutions.
Register now
Copyright © 2010–2021, The Conversation US, Inc.