Wake Up! on the Red Carpet at the Whole Planet Foundation Pre-Grammy Party
Whole Planet Foundation's Musicians For Microcredit program is a way for bands and artists alleviate poverty worldwide by partnering with Whole Planet Foundation.
From digital downloads to in-store performances and benefit concerts, we work with the music community to empower entrepreneurs around the world to change their own lives. For the month of January, we're celebrating partners in music as we lead up to our Pre-GRAMMY® benefit showcase in February.Read on to learn more about some of the ways musicians and music industry professionals like Shani Rose, Rocky Dawuni, and Clamorhouse Productions are helping spread the word about the impact of microcredit.
Shani Rose is Ready For Liftoff
Shani Rose is a "Pop/rock songstress with a Soulful Crunch" whose vocals are like the delicate fizz of champagne being poured into a glass. She has a unique way of combining her acoustic coffeehouse bravado with hook-laden, anthemic sounds to create pop folk gems.
After 4 years since her last release, the songstress will be releasing her EP Lift Off in the spring.
It's about "growing up and persevering. About deciding not to be scared of failing. About facing your fears and taking leaps of faith, to help you become the best version of yourself – however challenging that might be," says Rose.
Supporters and fans have been rallying around Shani's Kickstarter Campaign, (launched Jan. 10th) helping her raise funds to finish and promote the EP.
An integral part of the release lies in her partnership with Whole Planet Foundation, as a Musician for Microcredit. The funding and release of the EP will result in a tour at Whole Foods Market Stores in March from LA to Austin during Whole Planet Foundation's Annual Prosperity Campaign and just in time for SXSW, as well as a video for her forthcoming single "Stronger Together," that will feature women entrepreneurs who have received loans from Whole Planet Foundation. She hopes to raise funds during the tour to help at least one entrepreneur access a microloan in order to start her own business.
"This partnership is something bigger than myself, and I am so proud to be able to use my passions and my music to do something inspiring and meaningful for women around the world."
Pre-Order Shani's EP here: bit.ly/ReadyForLiftOff
Rocky Dawuni Releases New Video for "Shine a Light"
"Shine a Light" by Musicians For Microcredit Ambassador Rocky Dawuni combines the sounds of New Orleans with reggae and samba to create an anthem of positivity. The song and video celebrate the power of our shared humanity and the importance of being courageous to tap into your own power of expression. In a time of great uncertainty in our world, "Shine a Light" reminds the listener to uphold the positive and recognize that we are all agents of hope and change. The brand new video for the track, which was filmed Los Angeles, directed by renowned photographer Myra Vides and produced by Cary Sullivan is a tribute to joy in all of its organic expressions.
International musician and activist, Rocky Dawuni originally from Ghana, West Africa, straddles the boundaries between Africa, the Caribbean and the U.S. to create his appealing Afro Roots sound that unites generations and cultures. A galvanizing performer, Dawuni has shared the stage with Stevie Wonder, Janelle Monae and John Legend, among many others.
Rocky Dawuni's sixth album, Branches of the Same Tree (Cumbancha), was nominated for a GRAMMY® for "Best Reggae Album." 1% of sales in Whole Foods Market of the album, which features the song "Shine A Light, "supports Whole Planet Foundation's efforts to provide funds for microloans around the world. Rocky has also performed on behalf of Whole Planet Foundation at the Pre-GRAMMY® Benefit Music Showcase in Los Angeles.
Pre-Grammy® Benefit Raises Awareness
Since 2013, Whole Planet Foundation has partnered with Clamorhouse and Planet LA Records to host a pre-GRAMMY® fundraiser party and music showcase in Los Angeles, CA. In 2015, we recognized Chris Temple and Zach Ingrasci of Living on One for raising more than $120,000 for poverty alleviation. The 2015 event raised more than $20,000, and included performances by Musicians for Microcredit™ Ambassador Rocky Dawuni, Magnolia Memoir, Patrick Bradley, Andy Allo, Latin GRAMMY-nominated Debi Nova, 2014 GRAMMY nominee Mariachi Divas and three-time American GRAMMY Award-winning and 2014 GRAMMY-nominated blues musician Keb' Mo'.
This year's event will take place on February 9th at OHM Nightclub in Hollywood, CA. Produced by Clamorhouse, our 2017 showcase will feature performances by GRAMMY-nominated artists La Santa Cecilia, Kris Kristofferson, and Rene Marie, with special appearances by The Reluctant Apostles featuring Katey Sagal, Givers and Takers, and Chris Assad. This year we'll also be honoring our friends Olowo-n'djo and Rose Tchala of Alaffia, long-time supporters and partners of Whole Planet Foundation's mission to alleviate poverty through microcredit. This is a private event, but you can follow the event buzz online with the hashtag #wpfpregrammy.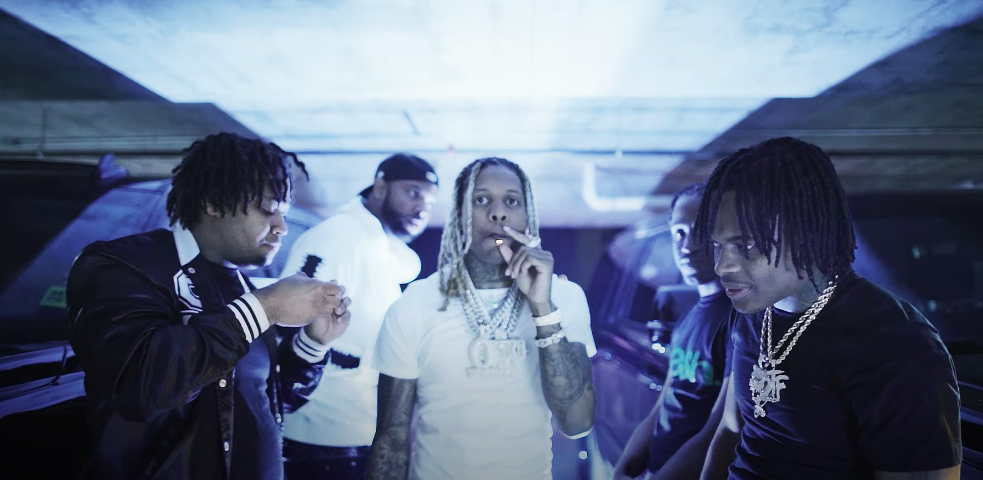 Lil Durk returns to the music scene with "Backdoor," a surprise and his first release after a hiatus for about one-and-a-half months, due to the death of his longtime friend and fellow labelmate, King Von, on November 6, 2020. It is mainly a tribute to him. It also serves as the third single to The Voice.
On this song, the Chicago rapper talks about the struggles that he faced during his upbringing. Continuing his usual talk about troubles in the streets, he expresses his paranoia in life and his concern for legal troubles that happen around him.
This song was released concurrently with the official music video on December 21, 2020.
Lyrics:
[Intro]
(Malik on the beat)
(Ayo Bleu)
No, no, no, no
Yeah, yeah, yeah
No, no, no, no
(Turn Me Up Josh)
Whoa, oh, oh
[Verse 1]
Them niggas act like they don't need us
They do everything we do, they wanna be us
Foenem takin' ecstasy, they tryna T up
He rather go and blow a bag instead of re-up
You wasn't on that block when that shit was goin' on
I wasn't worried about the other side when that shit was goin' on
And we don't hang with different niggas, don't ask us what we on
The only time we'll beat the case, you pull out camera phones
I used to draw Lil' Mo' name on the styrofoam
I had to teach the grown niggas, right from wrong
Why the state had told the jury, "They tryna indict us all"
The lawyers got them affidavits, they better sign them all, hm
I had a bad bitch off the 'gram, she let her titties hang
She told Bandz I bought her a Birkin, I told her anything
I was ridin' 'round with guns in that Bentley thang
We puttin' extensions on our drums, that's a city thang
I hate the niggas who be tryna switch the block up
I be with the killers who would change a nigga roster
I'm from the part of the city, watch your partner
You ain't did shit to same nigga who shot ya
'Fore you leave that door, gotta pick your Glock up
Can't nut in no more whores, I got that from my momma
Shuttin' down the stores, you do that with these commas
You had me at my lowest, I'm ridin' 'round with choppers
[Chorus]
(Oh)
Close that backdoor, can't get shaked at by my homie (No, no, no, no, no, yeah, yeah)
Close that backdoor 'cause I know that shit's phony (No, no, no, no, no, whoa)
Close that backdoor, can't get snaked by my homie (Oh)
Close that backdoor 'cause I know this love phony
[Verse 2]
That's a bet
I'm The Voice, that mean Dee-Dee, he the threat
Don't get stressed, 'cause foenem tweakin' off the X
I know what happened to your homie, don't be next
He got that get back for his block, I tilt my hat
I feel like I'm drownin', got this water 'round my neck
Cocky nigga throwin' ashes on Pateks
Went to the trench store, threw up the treys on the mat (Yeah)
They be callin' me, you hangin' with dangerous
I'm just slidin' 'til I rest, just for Uncle Raymond
All my sibling's kids know your uncle famous
I know this shit sound dumb and the strangest
In the trenches, I feel the safest
On the radio, shoutout Nephets
Did it off the love, I gave 'em faces
[Chorus]
(Oh)
Close that backdoor, can't get shaked at by my homie (No, no, no, no, no, yeah, yeah)
Close that backdoor 'cause I know that shit's phony (No, no, no, no, no, whoa)
Close that backdoor, can't get snaked by my homie (Oh)
Close that backdoor 'cause I know this love phony
(Oh)
Close that backdoor, can't get shaked at by my homie (No, no, no, no, no, yeah, yeah)
Close that backdoor 'cause I know that shit's phony (No, no, no, no, no)
Billie Eilish LIVE at the Forum 2020 – Full Concert
The five-time Grammy Award winner is on tour!
The Grammy award-winning popstress is heading out back out on tour in 2020! Having only just finished her When We Fall Asleep Tour Billie Eilish is back on the road for her Where Do We Go? World Tour! With her debut album, 2019's "When We Fall Asleep, Where Do We Go?", hitting the number one spot in over ten countries and garnering the 2020 Grammy award for Album of the Year Eilish has catapulted into superstardom with no sign of her being just a one-hit-wonder.
Eilish first turned musical ears when the song she wrote with her talented brother and on stage ally, Finneas went viral in 2015. "Ocean Eyes" was just a taste of things to come and heralded a bold, out-of-the-box pop persona that mixes avant-garde fashion and a tough-as-nails swagger, all tied up with an incredibly expressive and beautiful voice. Garnering five Grammy awards at the 2020 ceremony (Record of the Year for "Bad Guy", Album of the Year, Best New Artist, Song of the Year for "Bad Guy" and Best Pop Vocal Album) Billie has proved that she's no one-hit wonder! Don't miss your chance to this superstar live!
BILLIE EILISH
Wherever Billie goes next, the world will be watching and drawn to her hypnotic live shows. And to be honest, she seems to be well up for whatever comes next.
NME
Setlist:
01. Bad Guy
02. My Strange Addiction
03. You should see me in a Crown
04. Idontwannabeyouanymore
05. COPYCAT
06. All the Good Girls go to Hell
07. Everything I Wanted
08. Bellyache
09. Ocean Eyes
10. When the party's Over
11. Bury a Friend
2020: The Musical
Jimmy and Andrew Rannells recap the year 2020 through Broadway songs like "Defying Gravity" from Wicked, "Memory" from Cats and "My Shot" from Hamilton.
Andrew Rannells from The Book of Mormon and the film version of The Prom. It's 2020: The Musical, Jimmy Fallon's latest late-night extravaganza that recaps the train wreck that was 2020 through remixes of Broadway hits.
"Defying Gravity" from Wicked becomes "Losing My Sanity" for the quarantine crowd, "Suddenly Seymour" from Little Shop of Horrors becomes "Suddenly COVID," "You Can't Stop the Beat" from Hairspray becomes a "You Can't Stop the Count" anthem for the election, and "My Shot" from Hamilton becomes about the COVID-19 vaccine shot.