Poor US pandemic response will reverberate in health care politics for years, health scholars warn
Assistant Professor of Public Policy, Penn State
Associate Professor of Health Policy and Management, University of Minnesota
Simon F. Haeder is a Fellow in the Interdisciplinary Research Leaders Program, a national leadership development program supported by the Robert Wood Johnson Foundation to equip teams of researchers and community partners in applying research to solve real community problems.
Sarah E. Gollust is an Associate Director of the Interdisciplinary Research Leaders Program, a program supported by the Robert Wood Johnson Foundation. She also receives research grants to support her work analyzing media communication and health policy from the Robert Wood Johnson Foundation and the Russell Sage Foundation.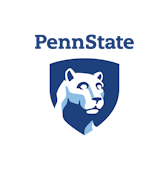 Penn State provides funding as a founding partner of The Conversation US.
View all partners
Much has been written about the U.S. coronavirus response. Media accounts frequently turn to experts for their insights – commonly, epidemiologists or physicians. Countless surveys have also queried Americans and individuals from around the world about how the pandemic has affected them and their attitudes and opinions.
Yet little is known about the views of a group of people particularly well qualified to render judgment on the U.S.'s response and offer policy solutions: academic health policy and politics researchers. These researchers, like the two of us, come from a diverse set of disciplines, including public health and public policy. Their research focuses on the intricate linkages between politics, the U.S. health system and health policy. They are trained to combine applied and academic knowledge, take broader views and be fluent across multiple disciplines.
To explore this scholarly community's opinions and perceptions, we surveyed hundreds of U.S.-based researchers, first in April 2020 and then again in September. Specifically, we asked them about the U.S. COVID-19 response, the upcoming elections and the long-term implications of the pandemic and response for the future of U.S. health policy and the broader political system.
Overall, the results of our survey – with 400 responses, which have been published in full in our recent academic article – paint a picture of a damaged reputation to government institutions. Surveyed scholars also believe the poor government response will shift the politics of health care. At the same time, our findings don't show strong belief in major policy changes on health.
We first asked respondents how much responsibility various actors bear for the lack of preparedness in the U.S. Here scholars overwhelming assign blame to one source: 93% of respondents blamed President Trump for the overall lack of preparedness "a lot" or "a great deal." Moreover, 94% in April and 98% in September saw political motivations as the main drivers of the president's actions.
The Centers for Disease Control and Prevention and the Food and Drug Administration, as well as Congress, also deserve a significant amount of blame, survey respondents said. At the other end of the spectrum, scholars were relatively content with the response by local and state governments as well as that of the World Health Organization.
Notably, perceptions grew significantly more negative for all entities between April and September. This likely reflects frustrations with the continued inability to rein in the spread of the virus.
Respondents also offered a particularly grim view of the long-term implications of the failed coronavirus response for the United States.
Survey after survey has shown that partisanship influences individuals' perceptions of the coronavirus pandemic. Early research indicates that right-leaning media and presidential communication may have significantly contributed to these discrepancies and increased polarization.
And according to scholars in our study, these stirred-up partisan differences may lead to increases in distrust in government, a lack of faith in political institutions and even further growth in political polarization in the long term.
Overall, scholars were generally skeptical about any major progressive changes like the adoption of universal health care, paid sick leave, or basic income in the aftermath of the pandemic. At the same time, they also do not expect popular conservative changes like the privatization of Medicare or block grant Medicaid, which restricts expenditures from the federal government to states to a set lump sum.
Once more, hyperpartisanship, combined with the cumbersome political process, is seen as the major culprit here.
There is one major exception: adoption of a federal public option, a government-run health plan to compete with private insurers. Here, more than 60% of scholars initially thought that adoption would be somewhat or very likely in the next five years; however, this number dropped to 50% by September. This expectation appears to be driven by the expectation of a Biden presidency.
Two-thirds of respondents expected public health, health infrastructure, and pandemic preparedness to take on more prominent roles going forward. Just under half expected a larger focus on inequalities and inequities. Yet, with major reforms unlikely, scholars are generally skeptical about much progress on the issues.

There is ample evidence that the U.S. has fared significantly worse than its peers in handling the coronavirus pandemic.
To health policy and politics scholars, this came as no surprise. In the U.S., the pandemic collided with a political system rife with distrust and polarization. Both pathologies are mirrored among the American public. Large parts of the population are wary of the role scientists play in policy. Many subscribe to conspiracy theories.
This combination, together with poor leadership, has put coordinated and sustained policy response out of reach.
[Deep knowledge, daily. Sign up for The Conversation's newsletter.]
To make things worse, the coronavirus has also highlighted the ubiquitous inequities in American society. It has also laid bare the inadequacies of the safety net or other social protections like paid sick leave.
In our view, no matter the outcome of the elections, the impacts of the failed coronavirus response will likely reverberate through the U.S. political system for decades. Much rebuilding will need to be done.
Write an article and join a growing community of more than 118,900 academics and researchers from 3,823 institutions.
Register now
Copyright © 2010–2021, The Conversation US, Inc.
The great polio vaccine mess and the lessons it holds about federal coordination for today's COVID-19 vaccination effort
Associate Professor of International Business and Strategy at the D'Amore-McKim School of Business, Northeastern University
Bert Spector does not work for, consult, own shares in or receive funding from any company or organization that would benefit from this article, and has disclosed no relevant affiliations beyond their academic appointment.
View all partners
I nervously fell into a long line of fellow first graders in the gymnasium of St. Louis' Hamilton Elementary School in the spring of 1955. We were waiting for our first injection of the new polio vaccine.
The National Foundation for Infantile Paralysis – with money raised through its annual March of Dimes campaign – had sponsored field tests for a vaccine developed by Jonas Salk. The not-for-profit had acquired sufficient doses to inoculate all the nation's first and second graders through simultaneous rollouts administered at their elementary schools. The goal was to give 30 million shots over three months.
Now, more than six decades later, attention focuses on the rollout of two COVID-19 vaccines, following their emergency use authorization by the U.S. Food and Drug Administration. States have begun to administer them in a rocky and frustratingly slow delivery process – while hundreds of thousands of new cases continue to be diagnosed daily in the U.S.
While not necessarily comforting, it is useful to recognize that the early days and weeks of mass distribution of a new medication, particularly one that is intended to address a fearful epidemic, are bound to be frustrating. Only after examining the complex polio vaccine distribution process as documented in papers collected in the Dwight D. Eisenhower Presidential Library did I come to understand how partial my childhood memories actually were.
After I received my polio shot, I remember my parents' relief.
The polio virus causes flu-like symptoms in most people who catch it. But in a minority of those infected, the brain and spinal cord are affected; polio can cause paralysis and even death. With the distribution of Salk's vaccine, the much-feared stalker of children and young adults had seemingly been tamed. Within days, however, the initial mass inoculation program went off the rails.
Immediately following the government's licensing of the Salk vaccine, the National Foundation for Infantile Paralysis contracted with private drug companies for US$9 million worth of vaccine (around $87 million today) – about 90% of the stock. They planned to provide it free to the country's first and second graders. But just two weeks after the first doses were administered, the Public Health Service reported that six inoculated children had come down with polio.
As the number of such incidents grew, it became clear that some of the shots were causing the disease they were meant to prevent. A single lab had inadvertently released adulterated doses.
After considerable fumbling and outright denial, Surgeon General Leonard Steele first pulled all tainted vaccine off the market. Then, less than a month after the initial inoculations, the U.S. shut down distribution entirely. It wasn't until the introduction of a new polio vaccine in 1960, created by Albert Sabin, that public trust returned.
This story offers several lessons relevant to the COVID-19 vaccine distribution just now getting rolling.
First, federal coordination of an emergent lifesaving medical product is critical.
The federal government had declined to play an active oversight and coordination role for the polio vaccine, but still wanted the credit. The federal Department of Health, Education and Welfare (now Health and Human Services) offered no plan for distribution beyond the privately funded school-based program.
The department waited a full month after the vaccine was first administered before bringing together a permanent scientific clearance panel. That delay had less to do with formal procedures than with the ideological opposition of Health, Education and Welfare Secretary Oveta Culp Hobby.
Hobby was a political appointee who had taken office just months before the vaccine was approved. Her reluctance to involve the federal government in matters that she believed were best left in private hands – and her oft-stated fear of "socialized medicine" – meant that safety checks would be left to the private labs producing the vaccine. The results immediately caused dire problems and even avoidable deaths.
Second, the polio vaccine distribution process demonstrated how vital it is for the federal government to act in ways deserving of public trust.
In those hopeful first few weeks of the polio vaccine distribution, those of us lining up for shots had little to fear beyond the sting of an injection. That changed quickly.
Once some children had in fact been harmed by the shot, obfuscation by government officials, clumsy explanations and delayed responses engulfed the entire production and distribution process in confusion and suspicion. Trust in the government and the vaccine eroded accordingly. Gallup polls found that by June 1955, almost half of the parents who responded said they would not take any further vaccine shots – and the full regimen of polio inoculation required three doses. In 1958, some drug companies halted production, citing "public apathy." It wasn't surprising to see a startling upsurge in polio in 1959, doubling cases from the previous year.
Today, with COVID-19 already highly politicized – polls suggest that a minority of Americans will decline to take any vaccine – it is critical to administer an effective vaccine delivery program in a manner that builds trust rather than undermines it.
Scattered reports of allergic reactions to the COVID-19 vaccine have generated not the denials of the Eisenhower administration but rather honest and realistic responses from the Centers for Disease Control and Prevention. Particularly for vaccines that require multiple inoculations – both Pfizer and Moderna vaccines require two shots administered with a 21- or 28-day gap – mass inoculations will require not just an initial willingness to get the first dose but the maintenance of trust sufficient to get people back for the followup.
There are significant differences in the social-political contexts of the era in which the polio vaccine was distributed and today, including the nature and threat of the two diseases and the technologies of the vaccines. But time and again, the COVID-19 pandemic has revealed disconcerting parallels with mistakes made in the past. The good news is vaccination works – no case of polio has originated in the U.S. since 1979.
[Research into coronavirus and other news from science Subscribe to The Conversation's new science newsletter.]
Write an article and join a growing community of more than 119,300 academics and researchers from 3,839 institutions.
Register now
Copyright © 2010–2021, The Conversation US, Inc.
Why face masks belong at your holiday gathering – 7 things you need to know about wearing them
Professor, Infectious Disease-Trained Epidemiologist and Nurse Practitioner, Johns Hopkins University School of Nursing
Jason Farley, PhD, MPH, ANP-BC, FAAN receives funding from the National Institutes of Health on the Rapid Acceleration of Diagnostics for COVID-19 and Becton Dickinson for studies on SARS-CoV-2 diagnostics.


Johns Hopkins University School of Nursing provides funding as a member of The Conversation US.
View all partners
COVID-19 has disrupted our daily lives, and it is poised to completely disrupt the holiday season. As people make holiday plans and think about ways to reduce the risks to their loved ones, a strategy is essential.
Face masks are a crucial part of that strategy, and they're now mandatory in public in an increasing number of states as COVID-19 cases soar.

I am an infectious disease-trained epidemiologist, researcher and nurse practitioner. Here are answers to some key questions about how and when to wear masks, and how to manage their use during the holidays.
If you're gathering with friends and family who don't live in your home, yes. Just because you're with people you know doesn't mean you're safe from the coronavirus. Infection rates are higher now than they have ever been in the U.S., and small gatherings have been a source of viral spread. All it takes is one infected person who doesn't know they have the coronavirus to infect others.
Remember, people can be contagious two to three days before symptoms show – that's one thing that makes this virus so hard to stop. And it's why, even if you feel fine, you should wear a mask.
The Centers for Disease Control and Prevention now estimates that when both people are wearing masks, the likelihood of infection is low.
In a word: everyone. The coronavirus spreads through respiratory droplets that you send out into the air when you talk, sing or even just breathe. The tiniest of these droplets can float on air currents for long periods.
Face masks stop many of those droplets, reducing the amount of virus in the air. That lowers your chances of getting infected, and it also lowers the chances that you'll infect someone else.
Studies of people who had prolonged exposure to others with COVID-19 have demonstrated how masks can reduce the chance of the virus spreading. In general, well-fitted cloth masks made up of multiple layers can stop most large droplets and at least half of the tiny ones. Plastic face shields alone are far less effective. Face masks with valves or vents might be good for construction work, but they don't stop the wearer from breathing out virus into the air.
Reusable masks should be kept clean and dry. We're moving into cold and flu season, and noses get drippy. A rule of thumb: Anytime a mask is wet to the point that you can discern the wetness, it's time for a new one if it's disposable, or it's time to clean your reusable mask.
Wetness allows viruses to more easily move through paper or fabric because it allows the threads to move and may reduce the electrostatic charge in the masks that add extra protection with some fabrics.
In general, you can use a mask that stays clean and dry for about a week before you need to wash or discard it.
Washing your mask is like washing your clothes. You know when it is time.
In general, cleaning your mask weekly should be sufficient. If odors develop before then, it's a good idea to wash it sooner. Odor generally means bacterial buildup.
Cleaning your mask by hand with soap and water is your best option. Using a general detergent on a gentle cycle in the washing machine is also fine, but that may increase the risk of damage, depending on the quality of the material. COVID-19 is not a hardy virus. Any soap or detergent should work fine. There's no need for special chemicals, bleach or harsh soaps.
Be careful to remove any inserts before washing. Inserted filters are generally not washable.
Air drying masks works best. Remember, masks should be completely dry before use. So be sure to have a replacement mask handy while the one you just washed dries.
Sunlight is always a great source of heat to dry your mask. Also, sunlight has ultraviolet radiation, which has been shown to eliminate coronavirus and is also known to have antibacterial properties.
Wearing your mask below your nose is, frankly, ridiculous.
Think about it. If you are breathing through your nose and only covering your mouth, you are effectively eliminating the point of the mask. Properly wearing a mask requires covering both your nose and mouth at all times.
Studies show that wearing a proper cloth mask or surgical mask while exercising doesn't affect the flow of oxygen or carbon dioxide in any detectable way. So, unless you have serious heart and lung problems, that isn't an excuse.
When you take your mask off, remove it carefully by the straps without touching anything else and put it somewhere safe, like wrapped in paper in a purse, bag or pocket. Then wash your hands or use hand sanitizer. When you put it back on, wash your hands again.
The safest way to celebrate this year is to do so with members only within your household. The CDC is now stressing that point, as well. If you do celebrate with friends and relatives from outside your household, you need an action plan to reduce the risk of exposure.
Here are five recommendations:
Limit the number of people – fewer people means fewer opportunities for exposure, and you'll have more room to spread out.
Require masks when not eating or drinking.
Use physical distancing when eating. Try to seat people at least 6 feet apart. Eat outside if you can.
Consider being tested for COVID-19 before traveling or gathering. It's not a guarantee, but it can help flag illnesses. Remember to self-isolate between the test and the event.
Be prepared to self-isolate for 14 days after traveling or participating in any event that involves people from outside your home.
[Research into coronavirus and other news from science Subscribe to The Conversation's new science newsletter.]
The map has been updated with New Hampshire announcing a mask mandate effective Nov. 20.
Write an article and join a growing community of more than 119,000 academics and researchers from 3,825 institutions.
Register now
Copyright © 2010–2021, The Conversation US, Inc.
Rapid COVID-19 tests can be useful – but there are far too few to put a dent in the pandemic
Professor of Biostatistics, University of Arizona
Assistant Professor of Epidemiology and Biostatistics, University of Arizona
Dr. Bonnie LaFleur receives funding from NIH, NCI, NIA. She is affiliated with Cofactor Genomics as a consultant.
[email protected] receives funding from Centers for Disease Control and Prevention, Arizona Biomedical Research Commission, Arizona Area Health Education Centers, National Association for City and County Health Officials.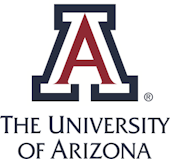 University of Arizona provides funding as a member of The Conversation US.
View all partners
Since September, the Food and Drug Administration has approved seven COVID-19 tests that yield results in 30 minutes or less, offering hope for vast improvements in test access and efficiency throughout the U.S. Most of these are antigen tests that look for viral proteins and can be processed on portable machines or cards.
The idea behind these rapid tests is to detect symptomatic, pre-symptomatic and asymptomatic infectious people before they can spread the coronavirus. But despite massive distribution of these tests by federal officials – including to date over 40 million of 150 million rapid tests ordered from the medical company Abbott – COVID-19 transmission has been surging in every state since early November.
This calls into question whether the current influx of rapid tests can actually slow the spread of COVID-19.
In some targeted applications – and if people take other precautions including mask wearing and social distancing – rapid tests can be a valuable tool. But the current state of availability and accuracy of these tests greatly limit how effective they are at slowing the spread of the virus in communities.
Rapid antigen tests are an attractive option because in addition to their speed, they are cheap and easy to produce and therefore more broadly available than the more commonly used gold-standard PCR tests in theory. But these attributes come with a trade-off: less diagnostic accuracy. This makes them an excellent candidate for use as a screening tool, though less useful for accurately diagnosing SARS-CoV-2 infection.
One-time testing does not mean that a person can safely travel or mingle without precautions. And while no test is perfectly accurate, there are real questions about the performance of the new rapid tests.
A few test manufacturers reported accuracy between 84.0% and 97.6% in individuals who are tested within five days after developing COVID-19 symptoms. There is, however, an apparent gap between the reported performance of these tests and what is achieved in the real world. Anecdotally, these tests seem to miss recent, mild and asymptomatic infections – in fact, rapid tests are authorized by the U.S. Centers for Disease Control and Prevention only for use in symptomatic COVID-19 patients. And of course, people can still be infected soon after getting tested.
For rapid tests to effectively limit spread of the coronavirus, experts suggest that they must be conducted with high frequency – you might miss some cases, but if everyone were getting tested all the time, you would catch a lot of cases too. But even frequent testing is not a panacea. It's only one part of an approach that must also include social distancing, mask wearing and other precautions.
A highly publicized example of how a rapid testing strategy can go wrong occurred when President Trump and many in his inner circle contracted COVID-19, likely stemming from a single superspreading event. Everyone was reportedly getting daily rapid tests, but they were largely ignoring other measures like face masks and social distancing. It is likely that someone was infected and asymptomatic, tested negative, and then started the outbreak.
Detecting pre-symptomatic and asymptomatic individuals who are infectious is critical to controlling the coronavirus. Rapid tests can do this, but only if people are screened repeatedly on a schedule – much as what has been happening in some professional and intercollegiate sports.
The idea is that by testing people early and often – perhaps even as much as every day – rapid tests can catch infected people before they spread the coronavirus to others. But on a national scale, that is a huge number of tests.
Researchers have estimated that the U.S. would need to perform at least 20 million rapid tests per day to drive down infections. The 150 million rapid tests ordered by the government in late August were earmarked for high-risk populations, but would barely cover one week for the population at large. And don't forget that logistic capabilities, compliance to frequent testing and the infrastructure to act quickly on results all need to happen as well.
There simply aren't enough rapid tests being produced for the general public to get repeat testing, so the federal government has prioritized deployment of rapid tests to the high-risk population of nursing homes. Federal guidelines for rapid test use in long-term care facilities are a great example of what a testing program might look like – but also illustrate the current challenges in the use of rapid tests.
If even one person in a nursing home tests positive, all staff and residents must be tested every three to seven days until the facility has been free of COVID–19 for 14 days. When a facility has no cases, all staff are required to get tested according to their county's test-positivity rate – the higher the rate, the more testing is needed.
[The Conversation's science, health and technology editors pick their favorite stories. Weekly on Wednesdays.]
Yet nursing homes have had problems with accuracy, staffing and costs while using these tests and find themselves again in crisis during the current surge. While the rapid tests certainly helped catch many cases and should be used in these settings, they cannot single-handedly overcome larger issues that contribute to spread in these settings.
Rapid tests can be effective in highly controlled settings where people are tested frequently and other mitigation measures are in place. Look to the success of the NBA bubble as proof. But in other settings where isolation, mask wearing and social distancing are hard to implement or not followed – like nursing homes or the White House – rapid tests have not kept the virus at bay.
Current testing capacity is nowhere near the hundreds of millions of tests per week required to protect the general population. To date, the promise of cheap and convenient COVID-19 tests being the sole means of controlling disease transmission has not been realized.
Write an article and join a growing community of more than 119,000 academics and researchers from 3,824 institutions.
Register now
Copyright © 2010–2021, The Conversation US, Inc.