How to outsmart your COVID-19 fears and boost your mood in 2021
Associate Professor Emeritus of Family & Community Medicine and Pediatrics, University of California, San Francisco
Laurel Mellin, Ph.D. is the founder of EBT, Inc. an educational organization that provides certification and training in Emotional Brain Training to health professionals and the public and owns shares in the organization.


University of California provides funding as a founding partner of The Conversation US.
View all partners
After a year of toxic stress ignited by so much fear and uncertainty, now is a good time to reset, pay attention to your mental health and develop some healthy ways to manage the pressures going forward.
Brain science has led to some drug-free techniques that you can put to use right now.
I am health psychologist who developed a method that harnesses our rip-roaring emotions to rapidly switch off stress and activate positive emotions instead. This technique from emotional brain training is not perfect for everyone, but it can help many people break free of stress when they get stuck on negative thoughts.
Three key things make it hard to turn off stress-activated negative emotions:
First, our genes make us worrywarts. Our hunter-gatherer ancestors survived by assuming every rustle in the grasses was a lurking hungry lion, not harmless birds hunting for seeds. We're essentially programmed to be hyperaware of threats, and our brains rapidly launch stress chemicals and negative emotions in response.
Second, the chemical cascade of stress hormones in the brain associated with negative emotions impairs cognitive flexibility, goal-directed behavior and self-control.
Third, our tendency to avoid dealing with negative emotions puts people in a perpetual cycle of ignoring unpleasant feelings, which amplifies stress and the risk of emotional health problems.
Traditional approaches for coping with stress were based on cognitive-behavioral therapy, which focuses on modifying patterns of thinking and behavior. It was developed before our modern understanding of stress overload.
Researchers at New York University discovered a paradox: Although cognitive methods were effective in low-stress situations, they were less effective when dealing with the high stress of modern life.
Emotional brain training works with these high-stress emotions in an effort to tame them, releasing negative emotions as the first of two steps in preventing stress overload.
The only negative emotion in the brain that supports taking action rather than avoidance and passivity is anger.
Studies have shown that the suppression of anger is associated with depression and that suppressing anger doesn't reduce the emotion. Healthy release of anger instead has been found to reduce other stress-related health risks.
Our technique is to switch off stress overload by using a controlled burst of anger to help the brain exert better emotional control and allow emotions to flow rather than become chronic and toxic. After that first short burst, other feelings can flow, starting with sadness to grieve the loss of safety, then fear and regret, or what we would do differently next time.
You can talk yourself through the stages. To experiment with the process, use these simple phrases to express the negative feelings and release your stress: "I feel angry that …"; "I feel sad that …"; "I feel afraid that …"; and "I feel guilty that …"
After releasing negative emotions, positive emotions can naturally arise. Express these feelings using the same approach: "I feel grateful that …"; "I feel happy that …"; "I feel secure that …"; and "I feel proud that …"
Your mindset can quickly change, a phenomenon that has many potential explanations. One explanation is that in positive states, your brain's neural circuits that store memories from when you were in the same positive state in the past can be spontaneously activated. Another is that the switch from negative to positive emotions quiets your sympathetic nervous system – which triggers the fight-or-flight response – and activates the parasympathetic system, which acts more like a brake on strong emotions.
Here's what the whole stress relief process might look like like for me right now:
I feel angry that we're all isolated and I can't see my new grandson Henry.
I hate it that everything is so messed up! I HATE THAT!!!
I feel sad that I am alone right now.
I feel afraid that this will never end.
I feel guilty that I am complaining! I am lucky to be alive and have shelter and love in my life.
Then the positive:
I feel grateful that my daughter-in-law sends me photos of Henry.
I feel happy that my husband and I laughed together this morning.
I feel secure that this will eventually pass.
I feel proud that I am doing the best I can to cope.
After a daunting year, and with more challenges ahead in 2021, upgrading your approach to emotions can be a drug-free mood booster. Our COVID-19 fears need not consume us. We can outsmart the brain's fear response and find moments that sparkle with promise.
[Get our best science, health and technology stories. Sign up for The Conversation's science newsletter.]
Write an article and join a growing community of more than 118,900 academics and researchers from 3,824 institutions.
Register now
Copyright © 2010–2021, The Conversation US, Inc.
We're building a vaccine corps of medical and nursing students – they could transform how we reach underserved areas
Chancellor and Professor of Population & Quantitative Health Sciences and Medicine, University of Massachusetts Medical School
Michael F. Collins does not work for, consult, own shares in or receive funding from any company or organization that would benefit from this article, and has disclosed no relevant affiliations beyond their academic appointment.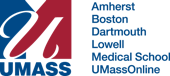 University of Massachusetts provides funding as a member of The Conversation US.
View all partners
The U.S. faces one of the most consequential public health campaigns in history right now: to vaccinate the population against COVID-19 and, especially, to get shots into the arms of people who cannot easily navigate getting vaccinated on their own.
Time is of the essence. As new, potentially more dangerous variants of this coronavirus spread to new regions, widespread vaccination is one of the most powerful and effective ways to slow, if not stop, the virus's spread.
Mobilizing large "vaccine corps" could help to meet this urgent need.
We're testing that concept right now at the University of Massachusetts Medical School, where I am the chancellor. So far, 500 of our students and hundreds of community members have volunteered for vaccine corps roles. Our graduate nursing and medical students, under the direction of local public health leaders, have already been vaccinating first responders and vulnerable populations, demonstrating that a vaccine corps can be a force multiplier for resource-strained departments of public health.
On Feb. 16, we will help to launch a large-scale vaccination site in Worcester, where as many as 2,000 people could be inoculated per day.
Importantly, a large vaccination corps that includes local medical and public health students could help reach residents who might be missed by public campaigns and hospital outreach efforts. Students often represent their region's races, ethnicities and backgrounds, which can make it easier for them to connect with communities that are hard to reach and might not trust vaccination.
The problem of getting people vaccinated quickly isn't just about supply – it's also about having enough people to carry out vaccinations, particularly in hard-to-reach communities.
If quickly mobilized on a large scale, a vaccine corps could directly meet three important challenges: accelerating the nationwide rollout of COVID-19 vaccines, ensuring that doses are distributed equitably to all and delivering on the promise that all Americans are able to benefit from major medical and public health advances.
Medical, nursing, pharmacy and other health students, as well as retired or unemployed clinicians, could deliver shots, monitor people who were just vaccinated or schedule the second doses that are required for the Pfizer and Moderna vaccines to be fully effective.
In particular, a large, well-organized vaccine corps could play a crucial role in reaching out to communities that are underserved, overlooked or hard to reach.
Corps members could staff phone banks to help people who lack internet or struggle to use online scheduling systems find vaccines in their areas and make appointments.
Our students in the vaccine corps have already helped administer vaccines in public housing complexes and homeless and domestic violence shelters. They could also provide transportation to vaccination sites or take doses directly to homebound elders who cannot safely venture out. In Alaska, for example, vaccine providers have been going out by plane and sled to remote villages to reach thousands of residents.
Members of a vaccination corps who share race or ethnicity with the community can also have an impact on overcoming people's concerns about getting the vaccine. That's important.
A poll released Feb. 10, conducted by the Associated Press and NORC Center for Public Affairs Research, found that only 57% of Black U.S. residents said they would definitely or probably get the COVID-19 vaccine, compared to 65% of Americans who identified as Hispanic and 68% as white. Fewer than half of Black Americans surveyed in a separate Kaiser Family Foundation poll in late January believed the needs of Black people were being taken into account.
Rural areas face similar concerns, as well as the geographical challenges of reaching people in remote areas. The Kaiser Family Foundation has found that people who live in rural areas are "among the most vaccine hesitant groups." In mid-January, it found that 29% of rural Americans surveyed either definitely did not want to get the vaccine or said they would do so only if required.
If we extrapolate these vaccine hesitancy survey results, suggesting that as many as three or four out of every 10 Americans may avoid inoculation, public health officials' hopes of reaching herd immunity will be in jeopardy.
The U.S. has a long history of creating health corps. After the Sept. 11 attacks, the federal government launched the volunteer Medical Reserve Corps to mobilize current and former medical professionals and others with needed health skills during emergencies. Several Medical Reserve Corps units around the country are now assisting vaccination efforts.
This concept could be expanded, including by partnering with universities, to have wider, game-changing reach. The model of service our students are testing opens up many possibilities, limited only by a lack of will and imagination.
[You need to understand the coronavirus pandemic, and we can help. Read The Conversation's newsletter.]
Write an article and join a growing community of more than 121,000 academics and researchers from 3,904 institutions.
Register now
Copyright © 2010–2021, The Conversation US, Inc.
The US government's $44 million vaccine rollout website was a predictable mess – here's how to fix the broken process behind it
Associate Professor of Operations Management & Business Analytics, Johns Hopkins Carey Business School, Johns Hopkins University School of Nursing
Tinglong Dai does not work for, consult, own shares in or receive funding from any company or organization that would benefit from this article, and has disclosed no relevant affiliations beyond their academic appointment.


Johns Hopkins University School of Nursing provides funding as a member of The Conversation US.
View all partners
The COVID-19 vaccine rollout has been a nightmare for many Americans as they struggle through multi-step registration and appointment systems.
The federal government had envisioned states using one national vaccine scheduling system, and it offered a contractor US$44 million to develop it. But that system turned out to be so poorly designed that all but nine states opted out before even trying to adopt it, even though it was being offered by the government for free.
The few states that do use the Vaccine Administration Management System, or VAMS, have reported random appointment cancellations and unreliable registrations. Some vaccinators have had to resort to creating records on paper because of system glitches, slowing down the pace of getting shots into people's arms.
As troubled as the VAMS website may be, it is also a predictable result. We've seen this movie before.
HealthCare.gov, the federal healthcare exchange website that was launched to implement the Affordable Care Act, also known as Obamacare, cost taxpayers nearly $1 billion. When HealthCare.gov was launched on Oct. 1, 2013, only six people were able to sign up for health care on the first day. The Obama administration ended up having to enlist a team of engineers from Google, Amazon and Facebook to fix it.
The U.S. is among the most technologically advanced nations in the world, with some of the most powerful technology giants and the largest talent pool. So, why has the federal government repeatedly failed to deliver a functioning website essential to public health?
As an expert in health care operations management and contracting, I believe the complex federal contracting process bears much of the blame. The Biden administration has the power to fix it.
The U.S. government is the largest buyer on Earth. It spends more than half a trillion dollars a year procuring a wide range of goods and services from the private sector.
While private buyers may have their own rules governing purchasing, the U.S. government has to follow a set of procurement regulations. These regulations are known as the Federal Acquisition Regulations, or FAR, and they have been in place since 1983. The rules dictate all aspects of the federal purchasing process, including the contracting process for building websites such as HealthCare.gov and VAMS.
The Federal Acquisition Regulations were created to uphold the federal government and taxpayers' interests through a uniform set of rules. Despite its good intention, this process has three key problems.
First, with thousands of clauses that are difficult to navigate, the Federal Acquisition Regulations have created a complicated and time-consuming contracting process, and many of those clauses are nearly impossible to implement in practice. That restricts the government to using a small group of vendors who are experienced in the game of contracting but are not necessarily the best choices for delivering products.
When the government announced the HealthCare.gov project, the tech giants that were eventually called in to fix it did not even participate in the bidding process, because the process favors past vendors such as CGI Federal, which specialized in federal contracting.
Second, in many cases, the complicated nature of the rules enables vendors to be selected without competition. In choosing a vendor for developing VAMS, the Centers for Disease Control and Prevention determined that Deloitte was the only contractor that met the project requirements. The reason: The CDC believed VAMS required GovConnect, which is Deloitte's propriety platform. The GovConnect platform was launched in June 2020 and has had some problems. It is not clear why a vaccine rollout platform had to be built on GovConnect.
Third, the contracting process discourages communications and interactions between vendors and contracting officers. For websites like HealthCare.gov and VAMS that have many stakeholders, the needs of those stakeholders typically evolve during the development process. Companies such as Google, Amazon and Facebook use an "agile" method designed for changes during development. The current federal acquisition process naturally supports a traditional "waterfall" model that largely specifies all requirements at the beginning and allows little room for change.
How can the federal contracting process be fixed? Repealing the Federal Acquisition Regulations would likely cause chaos, but fixing it is doable. The executive branch of the U.S. government can modify the Federal Acquisition Regulations on its own, so it is up to the Biden administration to make changes.
Next, the federal contracting process must value results, not only the process itself or the vendors' history of winning federal contracts. Deloitte and CGI Federal both continue to win federal contracts worth billions of dollars despite past failures.
VAMS has sparked far less public outcry than HealthCare.gov, but its failure is no less consequential, because a rapid vaccine rollout is the key to ending the ongoing COVID-19 pandemic. Deloitte spokesman Austin Price told Bloomberg News the company "continues to enhance the system based on feedback and priorities of VAMS users."
The Obama administration started some reforms of the federal contracting system, particularly moving it away from the "waterfall" approach to allow more changes during development. The Biden administration could continue that work as it rethinks the tangle of federal contracting rules.
Unless it fixes the outdated federal contracting process, the U.S. will almost certainly repeat the same disaster again and again.
[Get our best science, health and technology stories. Sign up for The Conversation's science newsletter.]
Write an article and join a growing community of more than 120,500 academics and researchers from 3,888 institutions.
Register now
Copyright © 2010–2021, The Conversation US, Inc.
How can I get the COVID-19 vaccine? Here's what you need to know and which state strategies are working
Associate Dean for Clinical Affairs, University of Southern California
Steven W. Chen receives funding from the Los Angeles County Department of Public Health in partnership with the Centers for Disease Control and Prevention 1817 Wellness Grant.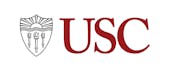 University of Southern California provides funding as a member of The Conversation US.
View all partners
For many people, trying to get the COVID-19 vaccine has been a lesson in frustration. The vaccine supply is limited in many areas, creating confusion over who can get a first and sometimes second dose of vaccine. Even when given the green light because of their age or occupation, many Americans have no idea how to go about getting vaccinated.
Nationwide, 6 in 10 older adults reported in a recent survey that they didn't have enough information to know when or where they could get the vaccine. Those that do locate appointment systems are often finding them hard to use, and some have faced cancellations.
The Biden administration has promised to help alleviate some of the underlying problems, particularly vaccine shortages in some areas and inconsistent deliveries that have upended appointment scheduling. But the federal government doesn't control the vaccination process within states or communication about it, and many states have pushed those decisions to understaffed counties. Currently, fewer than two-thirds of all vaccine doses distributed to the states have been administered, suggesting the problems go beyond supply shortages.
Some states are doing better than others, and they can offer lessons for the rest. And another Biden administration proposal could also soon connect more people with the vaccine and improve communication: activating more pharmacies to help.
As a pharmacy professor, I have been following developments in the U.S. vaccination effort. Here's what you need to know.
Unfortunately, there isn't one satisfying answer to this question right now. The federal government recommended priorities based primarily on age, preexisting health conditions and jobs that create a greater risk of exposure, like medical personnel. But states are following through in different ways.
To find your state's information, you can check the Centers for Disease Control and Prevention's list of state links. Or enter the name of your state and "COVID vaccine" in your favorite search engine to find out whether your state has a centralized process or whether each county or city maintains its own priority system.
States that centralize their COVID-19 vaccination procedures generally match registrants with available vaccine providers, as New Mexico and California do. If your state does not centralize vaccination procedures, you'll need to look up the details for your county or city. Even within the same state, who is allowed to receive vaccinations and how to get one can vary widely.
A few states that have done well with vaccinations can offer lessons for the rest.
West Virginia vaccinated all of its long-term care residents and staff who wanted the vaccine within three weeks and started on second doses before other states had finished the first round. It had been the only state to opt out of the federal vaccination partnership with CVS and Walgreens for long-term care residents, instead relying primarily on a network of independent pharmacies.
The state also centralized vaccine decisions, coordination and registration at the state level rather than having West Virginia counties and localities come up with their own rules and processes. This eliminated a lot of the confusing messages and conflicting priority lists. Not everything was perfect. There were still problems with canceled appointments, particularly for groups using a troubled new appointment management system created for the CDC called the Vaccine Administration Management System.

North Dakota, which has had one of the highest COVID-19 case rates in the nation, expanded its priority list early to include anyone 65 and older, as well as adults with at least two high-risk medical conditions and front-line school or child care workers. It maintained its own warehouse to store and manage vaccine supplies, which allowed it to more easily send vaccine to providers across the state instead of only hospitals and health systems, as most other states were doing. It also deployed independent pharmacies to vaccinate people in long-term care facilities.
New Mexico credits its success in large part to a website that matches registrants with providers who have available vaccine and arranges appointments accordingly.
These three states have small populations, making the logistics somewhat simpler than in more populous states, but their approaches to vaccinating residents have worked.
Looking outside the U.S., Israel leads the world by far in vaccination rates, having vaccinated over half of its 9 million citizens. A strong public health system that treated vaccination efforts as a national security issue was key. Early preparation including aggressive acquisition of vaccines and allowing anyone over 60 to be vaccinated were also important strategies.
In many states, local pharmacies remain an untapped community resource for vaccination information.
With about 67,000 sites across the U.S., community pharmacies are highly accessible and experienced at administering vaccines due to their long history of providing vaccinations for flu and other preventable illnesses.
They also have established relationships with the communities they serve, often with staff who reflect the community's ethnicities. This is critically important for improving the low vaccination rates among minorities.
And they have had continuing contact with people during the pandemic. Many patients have been unable or unwilling to see their medical providers as often during the pandemic, but they still pick up their medications and interact with their pharmacies.
States and counties can leverage this relationship to reach patients with information about when and how they can be vaccinated. Pharmacists have access to older and underserved patients who may have difficulty accessing and navigating websites. They can also help address questions about the vaccines from people who may be concerned after hearing rumors and misinformation. If people aren't getting vaccinated, that could put herd immunity and a return to normal in jeopardy.
Vaccination is critical to slow the spread of new and more contagious virus variants and hopefully prevent the development of vaccine-resistant mutations. The president's plan includes securing enough Pfizer and Moderna vaccines for everyone in the U.S. to receive both doses by the end of summer, provided the doses are distributed effectively.
Write an article and join a growing community of more than 120,300 academics and researchers from 3,881 institutions.
Register now
Copyright © 2010–2021, The Conversation US, Inc.