What's the gold standard, and why does the US benefit from a dollar that isn't tied to the value of a glittery hunk of metal?
Professor of International Economic Affairs at The Fletcher School, Tufts University
Michael Klein does not work for, consult, own shares in or receive funding from any company or organization that would benefit from this article, and has disclosed no relevant affiliations beyond their academic appointment.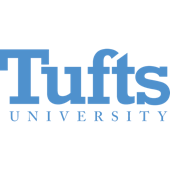 Tufts University provides funding as a founding partner of The Conversation US.
View all partners
The phrase "the gold standard" means, in common parlance, the best available benchmark – as in double-blind randomized trials are the gold standard for determining the efficacy of a vaccine.
Its meaning likely comes from my world of economics and refers to what was once the centerpiece of the international monetary system, when the value of most major currencies, including the U.S. dollar, was based on the price of gold.
Some economists and others, including President Donald Trump and his Federal Reserve Board of Governors nominee Judy Shelton, favor a return to the gold standard because it would impose new rules and "discipline" on a central bank they view as too powerful and whose actions they consider flawed.
This is among several reasons Shelton's nomination is controversial in the Senate, which voted against confirming her on Nov. 17 – though her Republican supporters may have an opportunity to try again.
As an economist whose focus is on exchange rate policies, I have spent a lot of time researching monetary and exchange rate policy. A look back at the gold standard and why the world stopped using it shows it's best left as a relic of history.
A gold standard is an exchange rate system in which each country's currency is valued as worth a fixed amount of gold.
During the late 19th and early 20th centuries, one ounce of gold cost $20.67 in the United States and ₤4.24 in the U.K.. This meant that someone could convert one British pound to $4.86 and vice versa.
Countries on the gold standard – which included all major industrial countries during the system's heyday from 1871 to 1914 – had a fixed price for an ounce of gold and thus a fixed exchange rate with others who used the system. They kept the same gold peg throughout the period.
The gold standard stabilized currency values and, in so doing, promoted trade and investment, fostering what's been called the first age of globalization. The system collapsed in 1914 at the outbreak of World War I, when most countries suspended its use. Afterward, some countries such as the U.K. and U.S. continued to rely on gold as a centerpiece of their monetary policies, but lingering geopolitical tensions and the high costs of the war made it much less stable, showing its severe flaws in times of crisis.
The onset of the Great Depression finally forced the U.S. and the other countries that still pegged their currencies to gold to abandon the system entirely. Economist Barry Eichengreen has found that efforts to maintain the gold standard at the beginning of the Great Depression ended up worsening the downturn because they limited the ability of central banks like the Fed to respond to deteriorating economic conditions. For example, while central banks today typically cut interest rates to boost a faltering economy, the gold standard required them to focus solely on keeping their currency pegged to gold.
After World War II, the leading Western powers adopted a new international monetary system that made the U.S. dollar the world's reserve currency.
All currencies fluctuated in relation to the dollar, which was convertible to gold at a rate of $35 an ounce. A variety of economic, political and global pressures in the 1960s and 1970s forced President Richard Nixon to abandon the gold standard once and for all by 1971.
Since then, major currencies like the U.S. dollar have traded freely on global exchanges, and their relative value is determined by market forces. The dollar in your pocket is backed by nothing more than your belief that you'll be able to buy a hot dog with it.
Arguments for returning to a gold standard reappear periodically, typically around times when inflation is raging, such as in the late 1970s. Its backers assert that central bankers are responsible for surging inflation, through policies like low interest rates, and so the gold standard is necessary to rein them in.
It is particularly odd, however, to advocate for a gold standard at a time when one of the main problems a gold standard would supposedly address – runaway inflation – has been low for decades.
Moreover, going back to a gold standard would create new problems. For example, the price of gold moves around a lot. A year ago an ounce of gold cost $1,457. The pandemic helped drive up the price by 40% to $2,049 in August. As of Nov. 18, it was about $1,885. Clearly, it would be destabilizing if the dollar were pegged to gold when its prices swings wildly. Exchange rates between major currencies are typically much more stable.
Importantly, going back to a gold standard would handcuff the Fed in its efforts to address changing economic conditions through interest rate policy. The Fed would not be able to lower interest rates in the face of a crisis like the one the world faces today, because doing so would change the value of the dollar relative to gold.
Shelton's support for the gold standard is just one reason her nomination has run into trouble. Others include her lack of support for an independent Federal Reserve and apparent political motivations in her policy positions. For example, economists generally favor lower interest rates when unemployment is high and the economy is faltering and higher rates when unemployment is low and the economy is strong. Shelton opposed low rates when a Democrat was in the White House and unemployment was high but embraced them under Trump, even though unemployment was low.
[Deep knowledge, daily. Sign up for The Conversation's newsletter.]
While there is often spirited debate about monetary policy, Shelton's ideas are so far out of the mainstream, and suspicions of the political motivations of her positions are so prominent, that several hundred prominent economists and Fed alumni have urged the Senate to reject her nomination.
The Federal Reserve is an independent agency that is vital to America's economic stability and prosperity. Like the courts, it is important that it acts with integrity and free from political considerations. It's equally important that it not adopt discredited policies like the gold standard, which is a very poor example of the aphorism it inspired.
Write an article and join a growing community of more than 119,000 academics and researchers from 3,825 institutions.
Register now
Copyright © 2010–2021, The Conversation US, Inc.
Fired for storming the Capitol? Why most workers aren't protected for what they do on their own time
Associate Professor, School of Law, University of Oregon
Elizabeth C. Tippett does not work for, consult, own shares in or receive funding from any company or organization that would benefit from this article, and has disclosed no relevant affiliations beyond their academic appointment.


University of Oregon provides funding as a member of The Conversation US.
View all partners
Can you be fired for joining a violent mob that storms the Capitol?
Of course you can.
Among the jarring images of white insurrectionists who broke into the U.S. Capitol on Jan. 6 was a man marching through the building holding a Trump flag with his work ID badge still draped around his neck.
It didn't take long for internet sleuths to zoom in on the badge and alert his employer, Navistar Direct Marketing, a Maryland direct mail printing company.
The company promptly fired the man and contacted the FBI, issuing a statement that "any employee demonstrating dangerous conduct that endangers the health and safety of others will no longer have an employment opportunity."
Even though the Capitol Police let all but 14 of the rioters walk away, the FBI and District of Columbia police have begun tracking them down. Other companies have also taken action against employees identified in the many photos from inside the Capitol. Even the CEO of a data analytics firm found himself without a job following his arrest.
Based on my experience as a law professor and lawyer specializing in employment law, I doubt that Navistar management is losing sleep over whether its decision was legally justified.
It's not even a close case. Non-unionized workers in the United States – about 90% of all workers – are employed at-will. That means you can be terminated at any time, without notice, for any reason. It doesn't even have to be a good reason. Unless the company has guaranteed your job in writing, or there is a specific law that protects your conduct – such as laws protecting union organizing or whistleblowing – your fate is up to them.
The law is more protective when it comes to unionized workers and government employees. These workers may have the right to be terminated only for cause, and they might get a hearing process prior to being disciplined. Government workers are also protected by the First Amendment, particularly when it comes to free speech in their capacity as citizens rather than speech related to the workplace.
That's why the teachers and off-duty police officers spotted at the Capitol have only been suspended pending investigations, rather than fired outright. For these workers, their fate may depend on whether they were peacefully participating in the day's earlier rally – an activity that would be considered protected speech – as opposed to engaging in violence or joining the capitol invasion, which would be unprotected illegal conduct.
Things get murky if these government workers were displaying white supremacist symbols, like a confederate flag, at the rally. Courts have recognized limits on the public speech of police officers to uphold public confidence, community relations and department morale.
But as the Brennan Center, a liberal-leaning law and public policy institute, observed in an August 2020 report, "few law enforcement agencies have policies that specifically prohibit affiliating with white supremacist groups." The absence of such policies could make it harder for departments to later discipline off-duty police officers for their role.
[Deep knowledge, daily. Sign up for The Conversation's newsletter.]
State lawmakers who participated are a different matter. Because they were elected by the people, they can't be removed like ordinary employees. That might require a recall election or a state impeachment process.
But for most of the folks who snapped selfies in the Capitol – or ended up in someone else's – if they don't get a knock on the door from the FBI, they may soon be getting one from HR.
Write an article and join a growing community of more than 119,400 academics and researchers from 3,843 institutions.
Register now
Copyright © 2010–2021, The Conversation US, Inc.
Trump's Twitter feed shows 'arc of the hero,' from savior to showdown
Professor of Marketing, American University Kogod School of Business
Ronald Hill does not work for, consult, own shares in or receive funding from any company or organization that would benefit from this article, and has disclosed no relevant affiliations beyond their academic appointment.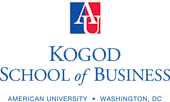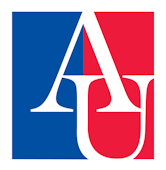 American University Kogod School of Business and American University provide funding as members of The Conversation US.
View all partners
The Research Brief is a short take about interesting academic work.
I've analyzed over 30,000 tweets from Donald Trump's Twitter feed from January 2015 to December 2020. They show Trump following a "hero's journey," from presenting himself as a savior as he first announced his candidacy for president to his post-election fight and showdown with his perceived enemies.
My paper, which is currently undergoing peer review, looks at Trump's social media use through the lens of brand storytelling and what is known among scholars as the "hero's journey," based on the work of mythologist Joseph Campbell. In his 1949 book "Hero with a Thousand Faces," Campbell explains that hero quests follow similar trajectories: The hero leaves his ordinary world and enters a place of supernatural wonders. He then faces a series of trials, survives, receives his reward and returns home.
Trump's Twitter feed – now archived after his account was suspended – chronicles how the president left his comfortable life as a billionaire real estate magnate and entered the political realm as a savior who would protect Americans from immigrants, Muslims, Democrats and even fellow Republicans such as the primary opponents he vanquished to become the party's nominee. As his Twitter feed tells the story, he also experienced trials that ordinary persons could not have endured, such as the "Russia hoax" and his first impeachment, emerging unscathed. "No collusion, no obstruction," he frequently wrote, referring to his account of the result of the Mueller investigation into Russian election interference.
His election loss in November means his journey must come to an end, but, to him and his supporters, his job is not complete – and no one else can take his place. So it is no surprise that the hero of the story would fight back with all his might in a final showdown and call on the supernatural energy of his supporters to keep his journey going, such as by urging them to come to Washington and be "wild." Just a day before his supporters stormed the Capitol, he tweeted: "Washington is being inundated with people who don't want to see an election victory stolen by emboldened Radical Left Democrats. Our Country has had enough, they won't take it anymore! We hear you (and love you) from the Oval Office."
This tweet has many important ingredients of the hero: The enemy is established ("Radical Left Democrats"), their evil deeds are recognized ("election victory stolen"), the call to arms is sounded ("our country has had enough") and his special bond with his base and their support are reaffirmed ("we hear you and love you").
Trump used social media to fuel his political ambitions well before he descended the escalator at Trump Tower to announce he was running for president. From a few million then, his following grew to about 89 million at the time of his suspension, which put him among the top 10 accounts worldwide.
After the Capitol siege, Twitter and other social media companies finally banned Trump from posting on their sites after years of turning a mostly blind eye to his divisive rhetoric.
They joined other tech firms and large corporations and industry groups that have distanced themselves from the president – or even called for his removal using various strategies – following the Capitol incursion he fomented.
During my research, I also examined five other exemplary studies of Trump's Twitter use. They show a penchant for denigrating perceived enemies, and personality characteristics that suggest narcissism, insecurity and lack of conscientiousness toward others.
My research confirms what these other studies found but also reveals how his tweets turned steadily more negative over time as his perceived enemies grew in number and his administration became engulfed in successive challenges.
[Deep knowledge, daily. Sign up for The Conversation's newsletter.]
Write an article and join a growing community of more than 119,400 academics and researchers from 3,843 institutions.
Register now
Copyright © 2010–2021, The Conversation US, Inc.
The simple reason West Virginia leads the nation in vaccinating nursing home residents
Associate Professor of Operations Management & Business Analytics, Johns Hopkins Carey Business School, Johns Hopkins University School of Nursing
Tinglong Dai does not work for, consult, own shares in or receive funding from any company or organization that would benefit from this article, and has disclosed no relevant affiliations beyond their academic appointment.


Johns Hopkins University School of Nursing provides funding as a member of The Conversation US.
View all partners
The urgency of vaccinating nursing home residents is evident in the numbers. The COVID-19 pandemic has claimed the lives of more than 136,000 residents and employees of long-term care facilities in the U.S. alone, accounting for nearly 40% of all U.S. deaths linked to the disease.
Echoing that urgency, Secretary of Health and Human Services Alex Azar declared in mid-December, "We can have every nursing home patient vaccinated in the United States by Christmas." Yet, by Christmas, most states had barely begun.
Other states were still far behind when West Virginia became the first state to finish round one of the two-dose vaccine series in nursing homes on Dec. 30.
What did West Virginia do differently?
The numbers tell a story. As a professor who specializes in health care operations management, I believe they hold some important lessons for other states and the rest of the vaccine rollout.
The first important point is that West Virginia opted out of a federal partnership program that relies on the giant CVS and Walgreens pharmacy chains to deliver vaccines to nursing homes. Instead, the state is relying on a network consisting mostly of local pharmacies.
West Virginia has also been praised for how it used the two weeks between the first vaccine authorization and when the first doses arrived to plan the rollout.

The big difference is in the numbers. Under the federal partnership program, CVS planned to have about 1,000 of its pharmacies as vaccine hubs to serve some 25,000 nursing home facilities across the nation, a CVS official told The Wall Street Journal in early December. Similarly, a Walgreens official said his company would have 800 to 1,000 Walgreens pharmacies to serve as hubs for about 23,000 nursing home facilities.
That meant each CVS and Walgreens pharmacy on average planned to serve about 25 nursing homes.
West Virginia chose to mobilize independent and chain pharmacies alike, rather than relying just on CVS and Walgreens. A total of 250 pharmacies participated in vaccinating 214 nursing homes. In other words, each nursing home on average is served by more than one pharmacy.
Vaccinating nursing homes is a very labor-intensive operation. Getting consent from residents and staffers is time-consuming and confusing. By Jan. 14, only about one-quarter of the vaccines distributed to nursing homes through the federal program had reached people's arms, while West Virginia had started vaccinating new groups and administering second doses.
In addition to lopsided math, there is a story of incentives.
Under the contracts signed with the U.S. Department of Health and Human Services, CVS and Walgreens essentially won the right to vaccinate about 99% of U.S. nursing homes that registered with the program. They had little incentive to commit a large number of pharmacies and people to the daunting task of vaccinating nursing homes.
In West Virginia, however, hundreds of local and other chain pharmacies were involved, and each had every incentive to provide speedy services so nursing homes would not walk away from the vaccination deals. Local pharmacies also often have existing relationships with nursing homes – relationships they want to keep.
What can other states learn from West Virginia's success story?
First, to speed up the vaccine rollout, the U.S. needs to address the bottlenecks – the shortages of resources, especially staffing and points of distribution, needed for vaccination.
Second, incentives matter. In designing vaccination programs, it is important to ensure providers are motivated to commit resources to speed up vaccination. Market competition is a powerful mechanism to achieve that.
Third, state and local leadership can make a difference. While a lack of federal leadership has been cited as a reason for the slow vaccine rollout, West Virginia succeeded in vaccinating nursing homes because it could be more nimble outside the federal program. State and local leaders can succeed when they are held accountable and when they proactively manage the process.
The U.S. is only at the beginning of the COVID-19 vaccination process. Just over 3% of the country's population had been vaccinated as of Jan. 13, and there are many challenges on the road ahead. The complex cold storage requirements of mRNA vaccines can make reaching rural areas difficult without careful planning and logistical support. Refusals to get the vaccine mean heard immunity can be harder to reach. These all have implications as vaccinations go on.
Write an article and join a growing community of more than 119,300 academics and researchers from 3,841 institutions.
Register now
Copyright © 2010–2021, The Conversation US, Inc.