Voyager Digital Got Sued For Misleading Investors On Trading Fees
Voyager Digital got sued for misleading investors on trading fees as some said the exchange was charging hidden commissions despite the exchange claiming it was commission-free so let's read more in today's crypto news. The lawsuit charges the exchange with changing hidden commissions despite the claims to be commission-free. The publicly traded crypto exchange Voyager […]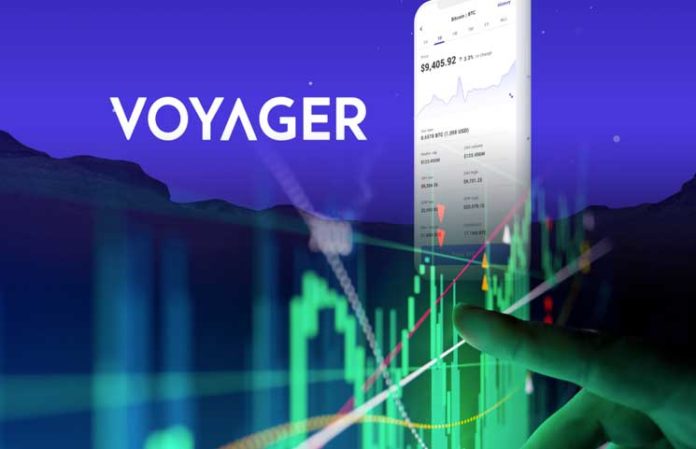 Voyager Digital got sued for misleading investors on trading fees as some said the exchange was charging hidden commissions despite the exchange claiming it was commission-free so let's read more in today's crypto news.
The lawsuit charges the exchange with changing hidden commissions despite the claims to be commission-free. The publicly traded crypto exchange Voyager Digital got sued and it is facing a proposed class-action lawsuit over the hidden fees being charged on the trades as per the filed lawsuit in the Federal Miami court.
The lawsuit filed on behalf of Florida resident Mark Cassidy alleged that the exchange claims to be a commission-free platform for the users and it used various methods to charge the secret commissions on the trades including keeping the spread wide. These practices create more hidden commissions than the Voyager competitors collect from their disclosed commissions as the suit charges. One of the lawsuit's experts estimated to damages Voyager's customers could surpass $1 billion.
Michael Legg as Voyager's chief communications said that this action is spurious and without merit and also noted that they were looking forward to dealing with the matter thorugh the right legal channels. Cassidy is also looking for restitution for himself along with declaratory and injunctive relief to put an end to the Voyager Defendants' unfair sales practices and deceptive marketing as well.
As recently reported, Crypto broker Voyager digital ltd acquired Coinify ApS which is a crypto payment system in a deal worth $84 million. The integration of Coinify will speed up the expansion into Europe to meet the demands of the market and to start offering products across the world. As per the announcement, the deal is divided into stock and cash and Coinify investors will receive 5.1 million Voyager shares worth around $69 million with the rest of the $15 million will be paid in cash. The deal came after the broker decided to expand its 1.75 million user base by bringing a global payment infrastructure to the digital ecosystem.
Voyager stated that crypto payments are the next step for the company and it provides crypto usage to its users and small to mid-size businesses as well. The company added that when crypto adoption takes off, it is time for the broker to get in on the trend and to integrate a platform that is fast, innovative, and efficient.