US Treasury Issued Its First Sanction Against A Crypto Mixer
The US Treasury issued its first sanction against a crypto mixer and the OFAC claims that the service has links to North Korean hackers and was used to launder the funds stolen from Axie Infinity so let's have a closer look at today's latest cryptocurrency news. The US Treasury issued its first sanction against the […]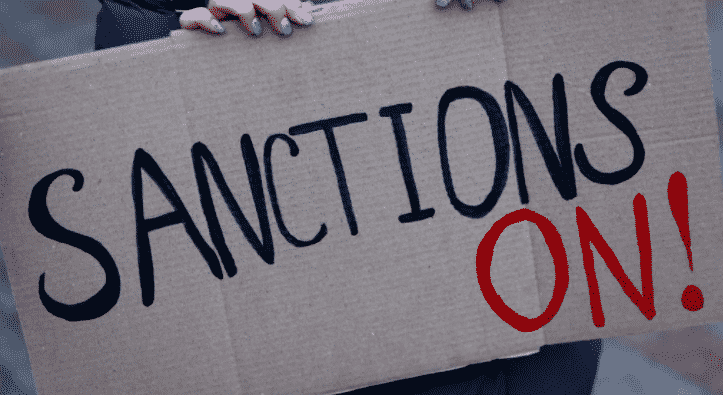 The US Treasury issued its first sanction against a crypto mixer and the OFAC claims that the service has links to North Korean hackers and was used to launder the funds stolen from Axie Infinity so let's have a closer look at today's latest cryptocurrency news.
The US Treasury issued its first sanction against the crypto mixer Bender.io due to having links to North Korea. In the press release today, OFAC said the mixer is being used by hackers in North Korea to support the malicious cyber activities and money laundering of the stolen virtual currency. Crypto mixer are privacy-enhancing services that allow users to erase the digital moeny trail left by the transactions on the blockchain. The data for all ordinary transfers on the networks is accessible which is helpful to authorities when racking down on illicit finance so mixers can make the job even harder.
OFAC claims that Bender.io used to launder funds for Russian-linked ransomware groups like Conti, Trickbot, Sodinokibi, and Ryuk. It also alleged that the mixer was used to obfuscate $20.5 million of illegal proceedings connected to the Ronin hack in March. The theft one of the biggest in the crypto space worth $620 million, drained the treasury of the popular play to earn game Axie Infinity and the hackers disperses ed the funds to various exchanges and the mixers afterward. The Under Secretary of the Treasury for Terrorism and Financial Intelligence Brian Nelson said:
"Virtual currency mixers that assist illicit transactions pose a threat to U.S. national security interests. We are taking action against illicit financial activity by the DPRK and will not allow state-sponsored thievery and its money-laundering enablers to go unanswered."
The department will also update the list of Specially Designated Nationals and Blocked Persons to include crypto addresses connected to the Lazarus group as an anonymous cybercrime group linked to the North Korean state which was once sanctioned by the Treasury since 2019.
As recently reported, The US Treasury connected the ETH Wallet address to a sanctioned list and tied it to North Korea's Lazarus Group hackers. This is the same address that was related to the recent $622 million attacks on the Ronin network of Axie Infinity. The hacking group is responsible for last month's hack of the Ronin sidechain which is used by the play-to-earn game Axie Infinity.