UK Ads Regulator Issued "Red Alert" On Crypto Ads Guidance
The UK Ads regulator issued a "red alert" on crypto AD guidance so companies that advertise crypto services have until May 2 to ensure their ads are meeting the new guidance as we are reading further in today's latest crypto news. The UK Ads regulator issued an enforcement notice to over 50 companies that advertised […]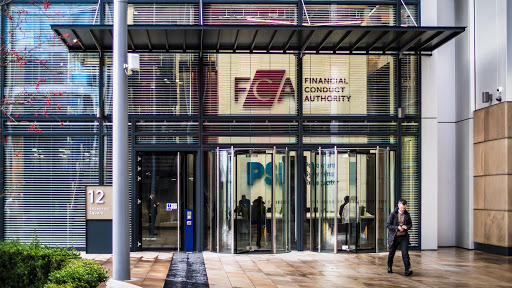 The UK Ads regulator issued a "red alert" on crypto AD guidance so companies that advertise crypto services have until May 2 to ensure their ads are meeting the new guidance as we are reading further in today's latest crypto news.
The UK Ads regulator issued an enforcement notice to over 50 companies that advertised crypto services and advised them to review their ads and make sure that they comply with the new guidance. The advertising regulator said that the list of 50 includes all companies that were subject to ASA rulings in the past and among these companies are Coinbase, Luno, Crypto.com, and eToro:
"This is a 'red alert' priority issue for us and we've recently banned several crypto ads for misleading consumers and for being socially irresponsible."
The new guidance required advertisers to state that crypto is unregulated in the UK and that the value of investments is variable. The ads must not state or imply that the investment decisions are simple and suitable for anyone or imply a sense of urgency to buy and to create a fear of missing out or believing that the investments are low risk. Companies advertising crypto services have until May 2 to ensure that their ads meet their guidance after whcih the non-compliant advertisers will be reported to the regulator- the Financial Conduct Authority.
The FCA announced plans to tighten the oversight of crypto advertising after it was granted more powers by the government to regulate the industry. The UK Ads watchdog is set to clamp down on the misleading ads regarding crypto investments and the move came amid the FCA's consumer warning against binance. The UK's Advertising Standards Authority is set to clamp down on irresponsible ads that entice people to invest in crypto according to the financial times.
To tackle the problematic ads, the ASA is now increasing the capacity to scan for suspect advertisements using a few digital techniques including web scraping and AI. The ASA is also set to target social media influencers that play a huge role in promoting various crypto projects online. The ASA clamped down on Luno which was a popular exchange that ran ads on London's public transport system saying that "If you see BTC on the Underground, It's time to buy." Luno's chief executive Marcs Swanepoel disagreed with the ASA position and said that the ads are actually not ok.