The US Treasury Aims At Stablecoins In Latest Regulatory Risk Assessment
The US treasury aims at stablecoins in its latest regulatory risk assessment as the officials see them as the most urgent risks so let's read more in our latest crypto news. With the regulatory pressure mounting in the US, the policymakers are putting stablecoins at the top of their agenda as the US treasury aims […]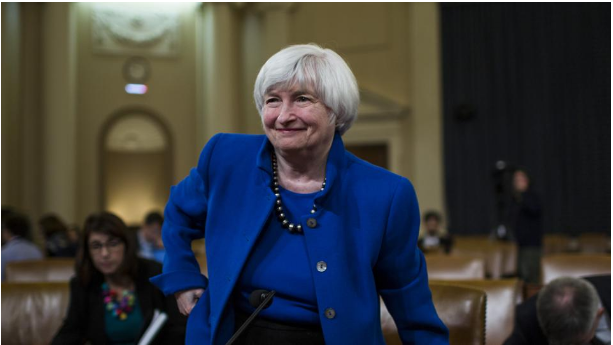 The US treasury aims at stablecoins in its latest regulatory risk assessment as the officials see them as the most urgent risks so let's read more in our latest crypto news.
With the regulatory pressure mounting in the US, the policymakers are putting stablecoins at the top of their agenda as the US treasury aims at them as well. Citing people with knowledge of the matter, Bloomberg reported that officials crafted a new policy framework that will be released in the upcoming weeks. The main concern is ensuring that the investors can move their money reliably in and out of tokens as it is added. The insiders are worried that the "first-sale run on crypto assets could threaten financial stability and that certain stablecoins could scale up fast."
Janet Yellen
The Financial Stability Oversight Council prepared a formal review into whether the stablecoins pose an economic threat but the officials focused on how the stablecoin transactions are processed and settled and if the market conditions have an impact. The global head of policy at a crypto fund run by Andreessen Horowitz, Tomicah Tillemann said:
"It is significant and very consequential that we are witnessing early steps to create a regulatory framework around digital assets. That's a big deal."
The report will go directly to the President's Working Group on Financial Markets and the body includes key agency heads like Treasury Secretary Janet Yellen, Fed Chair Jerome Powell, and SEC Commissioner Gary Gensler. Yellen also called for urgency in regulating the stablecoins after stating that they are not supervised accurately. Gensler echoed the same sentiment and stated that the regulators will have to protect the investors from fraud. Michael Hsu, an acting Comtrpoller of the currency said that the regulators are looking into Tether's commercial papers to see if the USDT token is really backed by the US dollar.
Tether issued assurances that its reserves are backed fully but have yet to produce an independent audit. Tether remains the leader on the market with a supply of 69.4 billion as per the Tether transparency report which is close to the ATH for USDT that tapped 70 billion earlier this week. Out of that 36 billion or 51.8% is based on the Tron network with 33.8 billion running on Ethereum and the USDT supply growing by 232% since the start of the year. USDC on the other hand has 29.3 billion in circulation after gaining 651% in terms of growth in 2021.