Senate Edges Closer Of Passing Bill Threatening Crypto: Report
The US Senate edges closer to passing a bill that threatened crypto and if passed, the bill will go back to the House so let's read more In our latest crypto news. The Senate edges closer to the vote on a $1 trillion infrastructure bill this weekend. To pay for the proposals, the authors included […]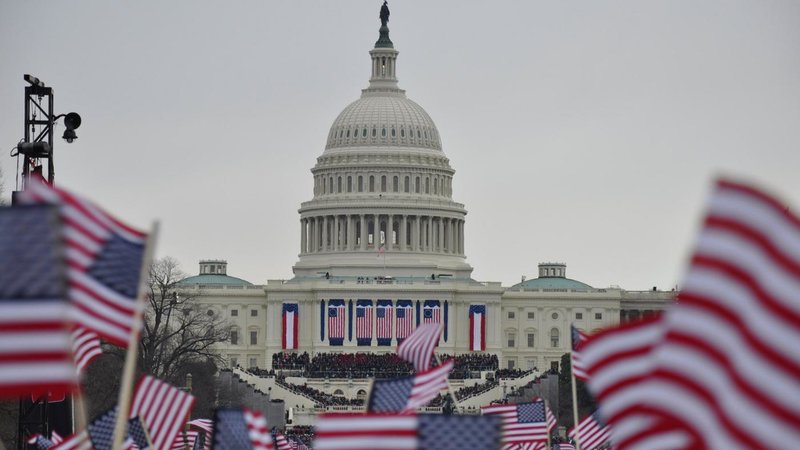 The US Senate edges closer to passing a bill that threatened crypto and if passed, the bill will go back to the House so let's read more In our latest crypto news.
The Senate edges closer to the vote on a $1 trillion infrastructure bill this weekend. To pay for the proposals, the authors included a provision that will expand the definition of brokers to include the ones dealing with digital assets. These brokers will be required to file 1099 forms on behalf of their customers to the IRS but instead of just including the crypto custodians and exchanges to be a part of the digital broker category, the bill was broad enough that it will sure non-custodial actors like BTC miners, validators who process transactions on PoS networks, wallet providers and even DeFi protocol developer.
I joined @RepTedBudd and @RepTomEmmer to support bipartisan senate amendment to fix #cryptocurrency tax reforms in Bipartisan Infrastructure Package. We will continue to push for American #Crypto innovation! pic.twitter.com/bl2Jt40Hjd
— Rep. Darren Soto (@RepDarrenSoto) August 5, 2021
After taking the heat from crypto advocates that argue compliance will be near-impossible, senators Ron Wyden, Pat Toomey, and Cynthia Lummis offered an amendment that will exempt non-custodial actors. That was followed by a competing amendment from Senators Mark Warner and Rob Portman that will explicitly exempt proof of work miners and wallet providers from the requirement. The advocacy groups like the Blockchain Association support the Wyden-Lummis-Portman amendment and they opposed the amendment because it is not technology-neutral and favors Bitcoin and other PoW blockchains over the PoS chains and imposes reporting requirements on those that don't comply. So what happens next?
Sources with knowledge of the proceedings say that neither amendment will get a vote. Senate Majority Leader Chuck Schumer and Minority leader Mitch McConnel were negotiating on which of the 500 filed amendments will be voted on. Senators Bill Hagerty blocked the agreement. If no deal on amendments is reached, the original bill will be up for a vote.
Next, after all, amendments are processed, the Senate will move forward with the voting on the bill which needs 60 votes to advance. If the list of Republican Senators makes the amendments to the bill is an indication, the Democrats have enough support on the aisle to pass the bill. If it passes, the show is not over yet. The House of Representatives passed a $715 billion infrastructure bill among the party lines and it is not the same as the Senate bill before the amendment process so to become law, the chambers have to agree on the bill.
The Democrats spoke up about their goals to hold out for a comprehensive infrastructure spending plan. Members of the Congressional Blockchain Caucus could throw a wrench in the proceedings as Republicans Ted Budd and Tom Emmer sent a letter to Schumer supporting the amendment.