SEC Reportedly Probed Crypto Lending Products By Celsius And Gemini
The SEC reportedly probed crypto lending products by Gemini and Celsius and now the main concern lies with the high-yield offering by these services that are often considered higher than other savings banks but we learn more about it in our latest cryptocurrency news. The US SEC reportedly probed some of the crypto lending products […]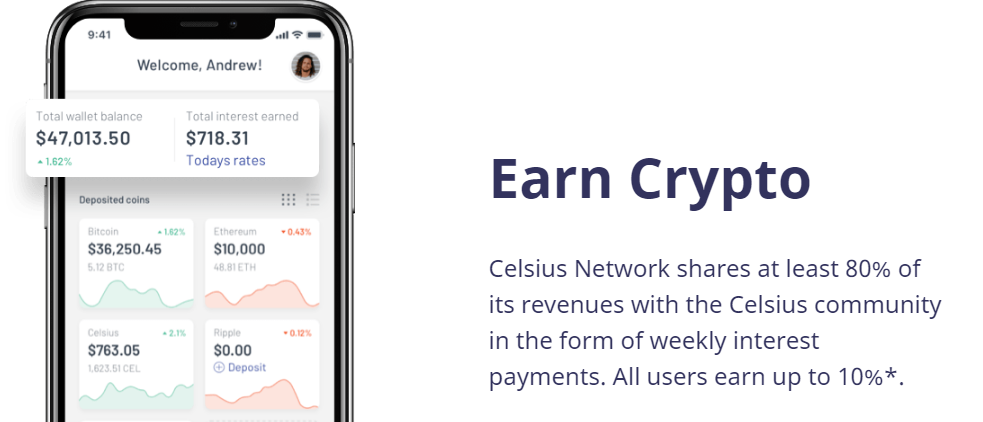 The SEC reportedly probed crypto lending products by Gemini and Celsius and now the main concern lies with the high-yield offering by these services that are often considered higher than other savings banks but we learn more about it in our latest cryptocurrency news.
The US SEC reportedly probed some of the crypto lending products offered by Gemini and Celsius as some of the high-yield products out there. According to a report published on Bloomberg, the SEC is now conducting an inquiry into digital asset lending services with the main focus of the inquiry being around whether the crypto lending services could be considered securities and have to be registered with the commission.
The SEC's main concern lies with the high-yield offering by these crypto lending services that are higher than most savings banks. The interest rates offered by the crypto lending services range from 3% to 18% while the traditional's bank savings accounts offer less than 0.1%.
The banks' savings accounts are insured by the Federal Deposit Insurance Corporation which means that the investors are protected against bank failure as well as theft. The lending services lend customers' digital assets to other investors which as per the SEC raises investors' protection concerns but is very important to note that the SEC hasn't accused the companies of any wrongdoing. The lending services faced a regulatory crackdown in the US back in 2021. State regulators from New Jersey and Texas issued a cease and desist order against Celsius Network.
The New York State Office of the NYAG also cracked down on Celsius and BlockFi whcih ordres them to close the services. The NYAG alleged wrongdoing and issued a cease and desist order against the platforms while Coinbase the leading American exchange had to shut down its crypto yield product before the launch after the SEC threatened with a lawsuit.
As recently reported, BTC Lender Celsius denies receiving a cease and desist order from the NYAG Letitia James one day after she directed two crypto lenders to stop their operations in 10 days and even requested three more to provide information by November 1st. In a press release yesterday, the New York Attorney General's office aimed at several crypto companies that didn't register their securities offerings under the New York Martin Act, and the press release was also accompanied by two cease and desist letters with more information about the companies that remained redacted.