President Biden Nominates Saule Omarova For New Head Of OCC
US President Joe Biden nominates Saule Omarova as the new head of the OFfice of the Comptroller of the Currency but how does she feel about crypto? Let's find out in our latest crypto news. Omarova had some interesting things to say about the crypto industry in the past and now, US President Joe Biden […]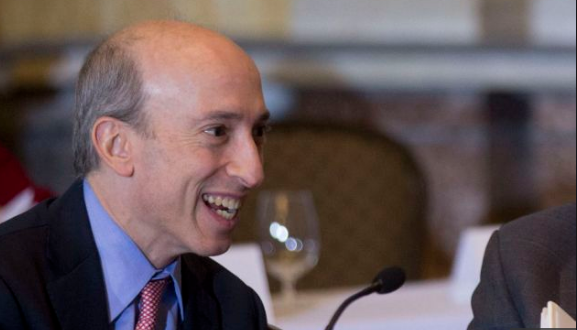 US President Joe Biden nominates Saule Omarova as the new head of the OFfice of the Comptroller of the Currency but how does she feel about crypto? Let's find out in our latest crypto news.
Omarova had some interesting things to say about the crypto industry in the past and now, US President Joe Biden nominates her as the new head of the OCC. Omarova is currently a professor at Cornell UniveristyLaw School and is aware of the crypto industry but does not remain silent about her view of the sector. Omarova shared a Financial Times article titled "Bitcoin's Rise Reflects America's Deadline" and tweeted that getting out of the post-COVID recession via real economic growth is extremely important.
Could you elaborate? The point about cryptocurrencies potentially challenging/replacing gold as a hedging asset seems right. The part about this signaling anything at all about the decline of American or dollar hegemony seems exactly not:https://t.co/ooj5yInhh7
— Mark Copelovitch (@mcopelov) February 15, 2021
Back in 2019, she said that Bitcoin's rise from the obscure techno-utopian experiment to the asset featured in the institutional investor portfolios is a clear example of how the fintech technology can be used to synthesize the tradeable financial assets out of thin air. According to Bloomberg, Omarova described the rise of crypto as "benefiting mainly the dysfunctional financial system that we have" placing her in line with some of the United States' regulatory and political figures that have taken aim at crypto.
Saule Omarova joined a list of politicians and regulators that think that the financial world is inherently political. In a testimony to the US Senate Committee on Banking, Housing and Urban Affairs, Omarova said that money and power are basically the two sides of the same coin:
"'Virtualizing' financial transactions does not change this basic fact, only obscures it from view."
This year we saw several prominent names in the US political and regulatory scene adopt critical stances against crypto and one of these examples is Senator Elizabeth Warren who said that the industry needs more rules to protect consumers:
"I don't want to wait until a whole lot of people, a whole lot of small investors, a whole lot of small traders have been completely wiped out."
Gery Gensler
Gary Gensler who is the chair of the US SEC agrees with Warren and he even went as far as to say that the industry needs better consumer protection laws. He also said most crypto tokens look like unregistered securities as cryptos don't fulfill the proper function of money and facilitate crime.