Maxine Waters Will Create A Task Force To Study CBDCs And Crypto
Rep. Maxine Waters will create a task force or a workgroup that will study crypto and central bank digital currencies as well as their impact on US politics so let's read more about it in our latest cryptocurrency news. America is not lagging behind in the crypto race anymore especially now as we saw during […]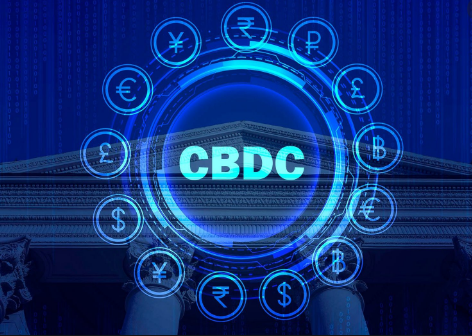 Rep. Maxine Waters will create a task force or a workgroup that will study crypto and central bank digital currencies as well as their impact on US politics so let's read more about it in our latest cryptocurrency news.
America is not lagging behind in the crypto race anymore especially now as we saw during the latest hearing of the US House Committee on Financial Services where Rep. Maxine Waters announced that a new task force will be created aimed at studying and regulating the crypto industry:
"As Cryptocurrencies grow exponentially, I have organized a working group of Democratic members to engage with regulators and experts to do a deep dive on this poorly understood and minimally regulated industry. Today we continue this discussion by considering Central Bank Digital Currencies, which are being created by governments around the world, and which the Federeal Reserve is actively reviewing."
Waters explained that CBDCs have a huge ability to improve the country's financial system through technological innovation but outlined that an in-depth study of the topic is much needed for them to be better understood and differentiated from cryptocurrencies. Waters was a vocal skeptic for a long time and already started using her influence to slow down the previous progress on the issue. In late 2020 however, after Joe Biden's victory, Waters signed a letter that requested the new president to rescind regulations that were issued by the Office of the Comptroller of the Currency that is focused on regulating banks and their relationship with stablecoins and crypto.
According to Waters, the OCC overstepped the powers it has when it issued interpretations and allowed banks to hold stablecoins in their reserves. Her petition affected the OCC's authority to continue granting banking licenses to crypto businesses. Waters didn't disclose who the other members of the task force would be or whether they will collaborate with anyone else. There are now conflicting positions among US policymakers when it comes to crypto regulation and the SEC left cryptocurrencies off its regulatory agenda for the next quarter which showed that there is no major concern about regulating this space.
However, the landscape is changing and while there are some pro-crypto voices in the Senate, there are also a lot of not very supportive ones. In addition to Waters, Senators Roy Blunt and Elizabeth Warren warned that crypto will play a huge role in the boom of ransomware attacks as well as help with the worsening of the climate crisis. The US is also trying to go ahead with the design and implementation of a possible digital dollar and the project hasn't gained momentum just yet but it also hasn't been discarded either.