Long-Awaited Stablecoin Report By US Government Got Released
The long-awaited stablecoin report that was in the works by the US Government, has finally been released featuring a recommended policy solution as well so let's read more in our latest crypto news today. The SEC chair Gary Gensler revealed that the US government finally completed its stablecoin report. The report outlines risks associated with […]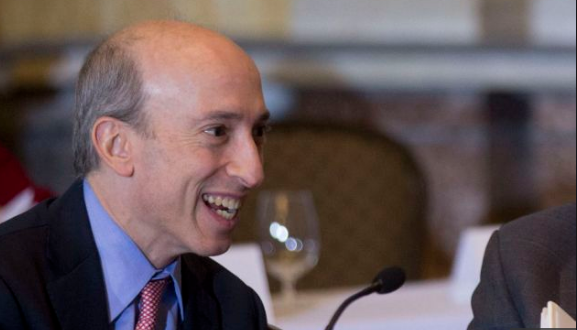 The long-awaited stablecoin report that was in the works by the US Government, has finally been released featuring a recommended policy solution as well so let's read more in our latest crypto news today.
The SEC chair Gary Gensler revealed that the US government finally completed its stablecoin report. The report outlines risks associated with these tokens and provides more recommendations to congress on how to address them. The working group on Financial Markets created the report in collaboration with the federal deposit Insurance Corporation and the Office of the Comptroller of the Currency. The report outlines some of the potential benefits stablecoins provide like the use of a faster and more efficient payment option.
Gery Gensler
However, it follows plenty of risks that stablecoins pose to the financial markets and these include use for trading in speculative cryptos or the loss of confidence in their value backing. Tether was the one to receive the most of this criticism. There are also concerns about their use in illicit financial operations and money laundering so to combat this task, the report encouraged the international collaboration method:
"A critical factor for illicit finance risk mitigation, regardless of the features of a stablecoin's design, is that international standards for the regulation and supervision of service providers associated with stablecoins and other digital assets are effectively implemented worldwide."
The long-awaited stablecoin report claims that these assets have the potential to scale fast in illegal payment networks due to the increase in liquidity. The FED chair Jerome Powell also advised in a similar fashion calling Bitcoin a failed currency because of its high volatility. To protect against some of these concerns, the report suggests that the legislation requires the issuers to be insured by depository institutions and also advises that the providers of custodial crypto wallets have to become subject to federal oversight. Finally, addressing the issues about the concentration of power, the paper calls for restrictions of stablecoin's connections with commercial entities.
The final concern was tether that got steep criticism regarding the affiliation with Bitfinex. Both of these companies faced a $40 million fine a month ago for the lies related to Tether's stablecoin involvement. The report concluded there's an urgency for regulating stablecoins:
"Failure to act risks growth of payment stablecoins without adequate protection for users, the financial system, and the broader economy."