Latest SEC Proposal Could Be Harmful For DEFI Exchanges: Analysis
The latest SEC proposal could be harmful to DEFI exchanges as the regulator looks to bring DEFI exchanges within its purview so let's read further in our latest crypto news today. The latest SEC proposal is looking to expand the definition of a securities exchange which could be harmful to DEFI. The proposal aims to […]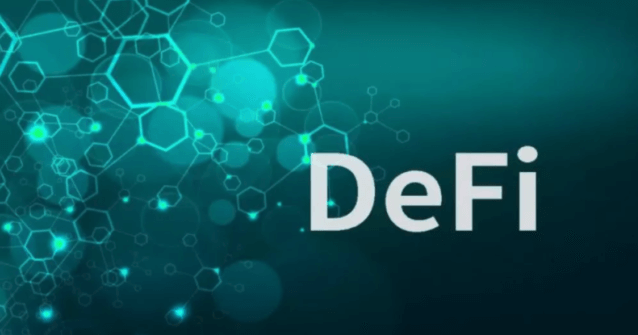 The latest SEC proposal could be harmful to DEFI exchanges as the regulator looks to bring DEFI exchanges within its purview so let's read further in our latest crypto news today.
The latest SEC proposal is looking to expand the definition of a securities exchange which could be harmful to DEFI. The proposal aims to broaden the definition of the exchange to any system allowing the buyers and the sellers to communicate their securities trading interests. If the proposal is approved, it will make it impossible for decentralized exchanges to comply with the new regulation.
The new proposal from the US SEC is looking to expand the organization;'s definition of the securities exchange and by doing this, the SEC could lay the base for regulating decentralized crypto exchanges. In the new proposal, the SEC aims to expand the definition of securities exchange and will move the SEC definition away from teh systems that match securities order using a traditional order book for the systems that allow buyers and sellers to communicate their securities trading interest.
In addition, the proposal asserts that the new definition will overrule other SEC no-action letters and will assure certain kinds of systems that are not securities exchanges. Under this new definition, the decentralized exchanges will be subject to sEC regulations and will have to register with the SEC. As decentralized exchanges have no way of complying with demands placed on securities exchanges, the new rules will kill decentralized exchanges in the US.
DEFI supporter Gabriel Shapiro outlined the potentially harmful effects of the proposal noting that:
 "because the proposal achieves this expansion by providing new restraints on 'communication protocols,' I believe it may also be unconstitutional as a restraint on free speech."
He also took a strong stance against the changes and suggested that with the new definition, the SEC will block explores like Etherscan because they do allow users to interact with smart contracts. Shapiro is not the only one to come against the new proposal. SEC Commissioner Hester Peirce shared the sentiment and criticized the broad scope of the SEC proposed changes by detailing a 650-page document that goes well beyond the SEC scope of the government and the fixed income securities.
Hester Perice,
The SEC moved against DEFI protocols over the past few months in an attempt to bring them under its purview and it was even rumored that it started investigating UniswapLabs. The SEC even served Terraform Labs co-founder Do Kown with a subpoena when he attended the Messari Mainnet conference. As the regulatory scrutiny enhances, those defending DEFI will have to pull out their power to stop and ensure sweeping proposals from regulators don't crush the innovation in the nation.