Japan Penalizes Exchanges That Don't Comply With Russia Sanctions
Japan penalizes exchanges that make businesses in crypto and don't comply with the sanctions imposed on Russia. The exchanges that will make unauthorized payments to sanctioned individuals can be fined up to 1 million yet and even three years in prison so let's read furhter in today's latest cryptocurrency news. Japan's government and the financial […]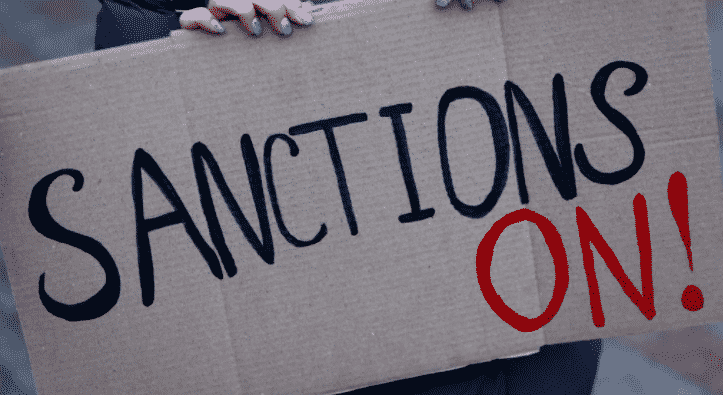 Japan penalizes exchanges that make businesses in crypto and don't comply with the sanctions imposed on Russia. The exchanges that will make unauthorized payments to sanctioned individuals can be fined up to 1 million yet and even three years in prison so let's read furhter in today's latest cryptocurrency news.
Japan's government and the financial regulator laid out a penalty plan for crypto exchanges that won't comply with the sanctions imposed on Russian users. All exchanges that will make unauthorized payments to sanctioned individuals can be fined by 1 million yen and up to three years in prison. The Financial Services Agency and the Ministry of Finance announced the penalties in a statement according to the latest reports.
As Japan penalizes exchanges, they will have to check the payments and whether they are made towards sanctioned individuals. The regulators require exchanges to also report any suspected instance of transfer. There were plenty of concerns that crypto can be used as a way to bypass sanctions imposed on Russia and its wealthy individuals. There yet has to be a clear sign that this is actually happening.
Also, Japan's Financial Services Agency said that it seeks to limit the issuance of the stablecoins to banks and wire transfer companies next year according to a report by Nikkei Asia. The FSA said that limiting the issuance of stablecoins and banks and wire transfer companies will help to avoid risks as those companies are obligated to protect the customer assets. This will mean that companies like Tether will not be able to issue stablecoins to Japanese companies and uses unless they are registered as banks or wire transfer providers while the US regulators are also seeking similar requirements.
Crypto companies in Japan have implored authorities to change the tax policies which some are driving them out of the country and the recent government policy announcements indicate that their calls are not heard. Japan's ruling coalition approved a tax plan for the 2022 fiscal year whcih continues to tax crypto token listings. Once these tokens are listed on the active market, the issuers are liable to pay taxes even If they don't sell. The project which lists some of the tokens on the exchanges and keeps the rest in the treasury obliged to pay taxes on what they hold if the market value goes up.