Janet Yellen Says Crypto Innovation Can Be A Healthy Thing
Treasury Secretary Janet Yellen says crypto innovation "can be a healthy thing" while working to implement President Biden's crypto executive order so let's see what she thinks about it in our latest cryptocurrency news. The recent comments show her skepticism about crypto is easing down. Janet Yellen has never liked crypto that much and after […]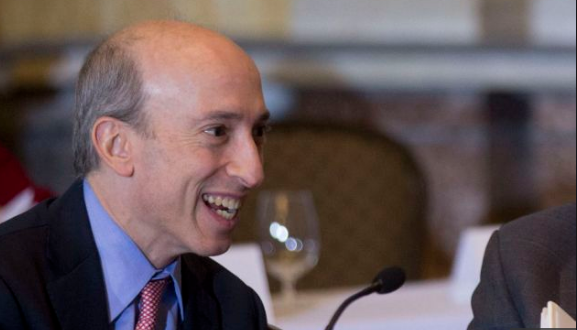 Treasury Secretary Janet Yellen says crypto innovation "can be a healthy thing" while working to implement President Biden's crypto executive order so let's see what she thinks about it in our latest cryptocurrency news.
The recent comments show her skepticism about crypto is easing down. Janet Yellen has never liked crypto that much and after her tenure as Chair of the Federal Reserve, she said in 2018 that she wasn't a fan of BTC and pointed to the transactions on the network that are stuck or fraudulent. In a recent interview however, Janet Yellen says crypto innovation can be a healthy thing:
"I have a little bit of skepticism because I think there are valid concerns about it. Some have to do with financial stability, consumer/investor protection, use for illicit transactions, and other things. On the other hand, there are benefits from crypto, and we recognize that innovation in the payment system can be a healthy thing."
She suggested that BTC and other assets are not a fad:
"Crypto has obviously grown by leaps and bounds. And it's now playing a significant role—not really so much in transactions, but in investment decisions of lots of Americans."
"I have a little bit of skepticism," says @SecYellen on #crypto. "On the other hand there are benefits from crypto and we recognize innovation in the payment systems can be a healthy thing," pic.twitter.com/7N1SYxICwq
— Squawk Box (@SquawkCNBC) March 25, 2022
Yellen's change in tone could be because of evidence contrary to her worries on criminal enterprises who still prefer cash for money laundering because the blockchain transactions are traceable. Her evolving viewpoint matters because Biden tasked the Treasury Department as well as other government agencies with starting the process of creating a regulatory framework for the industry and the executive order on Ensuring Responsible Development of Digital assets will give the agencies a few months to deliver strategies on everything from crypto which can not be effectively used to finance terrorism to outlining consumer protection safeguards while still maintaining an American edge on innovation. The goal according to Yellen is to provide more recommendations that will create a regulatory environment where healthy innovation can happen.
The crypto industry has been long clamoring for a regulatory framework while remaining wary of the regulators that are charged with creating it. The SEC chair Gary Gensler sought a broader role for his agency which will allow him to police stablecoins and wider parts of the crypto ecosystem but many see his attempt as relying too much on enforcement actions and without providing sufficient guidance on how to stay clean.
Gery Gensler
Yellen however has been more sway than Gensler who apparently wants her job. She is a cabinet member and a fourth-ranking member of the executive branch while she also convened the President's Working Group on Financial markets that pulled in the SEC, CFTC, FED, and the Comptroller of the Currency back in 2021 to start working on stablecoin regulations.