Israel Seized $840K In Crypto From Hamas-Linked Company
Israel seized $840K in crypto from a Hamas-linked company as we are reading more today in our latest crypto news. Israel's authorities continue their efforts in order to clamp down on the individuals and companies related to funding terrorism. In the latest example, Israel seized $840K in crypto assets from the company. According to the […]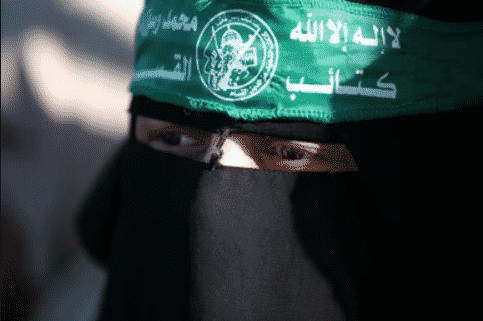 Israel seized $840K in crypto from a Hamas-linked company as we are reading more today in our latest crypto news.
Israel's authorities continue their efforts in order to clamp down on the individuals and companies related to funding terrorism. In the latest example, Israel seized $840K in crypto assets from the company. According to the recent local report, Defense Minister Benny Grantz signed the order for the seizure. The coverage noted that the total amount was $840,000 in undisclosed crypto assets. Israel seized $840,000 in funds connected to the al-Mathaddon exchange which belongs to the Malach Family and some resources even claim that the latter has deep connections to Hamas and Gaza.
This is the second similar seizure of crypto in the past few months after Gantz oversaw the confiscation of about 150 digital wallets that belonged to al-Mathaddon. The unnamed sources said that the company enhanced its operations following the assassination of Hamed Ahmed Khundari and the funds that were on their way to Hamas. Gantz noted:
"We will continue to pursue terrorist funds. The blow to Hamas and the terrorist organization's ability to circumvent the traditional paths for transferring funds, through digital currency, is an important tool in the developing security system."
Israel's Authority for Combating Terror Financing and Money Laundering said it has more plans to impose new regulations on some digital financial products as well as crypto. It aims to diminish the use of crypto in criminal activities and terrorist funding.
As recently reported, The Israeli central bank instructed local banks to start accepting profits from digital asset endeavors as long as the source of the money isn't related to criminal affairs. The procedure is aiming to complement the Money Laundering Prohibition Ordinance which applies to crypto-related entities and their operations. According to the local reports, the central bank of Israel distributed a draft circular to the local banks with a supplement to the Proper banking procedure 411 and the document focused on money laundering and financial crimes.
Central Bank of Israel
The directive aims to upgrade the rules imposed on crypto entities and manages the bank's risks when receiving and transferring the digital assets but the move also represents direct instructions from the Bank of Israel to the local financial institutions that they could no longer refuse to accept these profits generated from crypto operations.