India Crypto Taxation Leads To Daily Sign-Up Increase For Exchanges
The India crypto taxation rules lead to a daily sign-up increase for the exchanges like WazirX which witnessed a 30% jump in sign-ups since the country decided to impose a 30% tax on the profits from crypto trading so let's find out more in today's latest cryptocurrency news. While the rival CoinSwitch saw a daily […]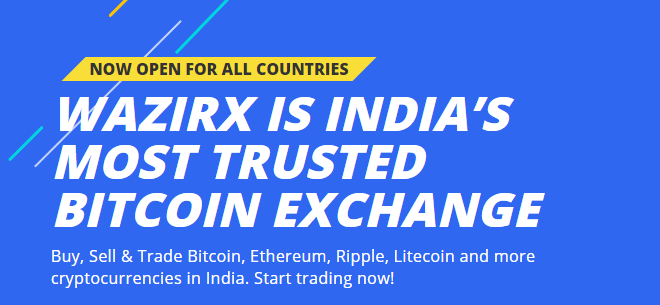 The India crypto taxation rules lead to a daily sign-up increase for the exchanges like WazirX which witnessed a 30% jump in sign-ups since the country decided to impose a 30% tax on the profits from crypto trading so let's find out more in today's latest cryptocurrency news.
While the rival CoinSwitch saw a daily increase of 35% as per the founder Ashish Singhal while Binance owned Wazirx is the biggest crypto bourse in India. The crypt tax decision by the government can be seen as a boon instead of an obstacle as crypto interest among the public increased due to the probability that the taxation legitimized the industry which was in regulatory limbo in the past but it already has been facing some strong backlashes from the central bank.
According to Shetty as the founder, there could be about 100 million individual investors in the crypto space in the upcoming years:
"Investors are seeing a lot of clarity and visibility now with taxation announced in the budget. Earlier, people were on the sidelines wondering if cryptos were allowed or not."
Neither exchange disclosed how many customers they added in total since the start of February but Shetty said that on average, the new clients put about 30,000 rupees to 40,000 rupees in the trading account. After the announcement of the India crypto taxation rules, the crypto wary companies started to show investment interests in WazirX but the industry still lives in uncertainty as the country hasn't introduced legislation about governing digital assets.
In the meantime, the Reserve Bank of India has not shown any signs of toning down the criticism against the use of digital assets. RBI Governor Shaktikanta Das showed a distaste towards crypto saying that they pose a threat to financail stability and comparing them to teh 17-th century Dutch Tulip Mania. The RBI Deputy Governor T Rabi Sankar echoed the Das sentiments saying that they should ban crypto as they are related to Ponzi schemes or worse and they pose a threat to the Financial and macroeconomic stability. Sankar:
"We have also seen that cryptocurrencies are not amenable to definition as a currency, asset or commodity; they have no underlying cash flows, they have no intrinsic value; that they are akin to Ponzi schemes, and maybe even be worse."
The news reports show that India Finance Minister Nirmala Sitharaman came out with guns blazing to clarify that crypto taxation is a sovereign right and a corrective action. Sitharaman clarified the doubts about the future of crypto in the country stating that if there are any financial decisions on banning crypto it would come after consultation from the stakeholders.