Hawaii Is The Latest State To Approve Task Force to Examine BTC
Hawaii is the latest state to approve a new Task Force and examine Bitcoin while a growing list of states are looking to use the blockchain technology in both private and public sectors so let's read more in today's latest bitcoin news. The Hawaii state senate approved bill SB2695 which was co-signed by Senator Donovan […]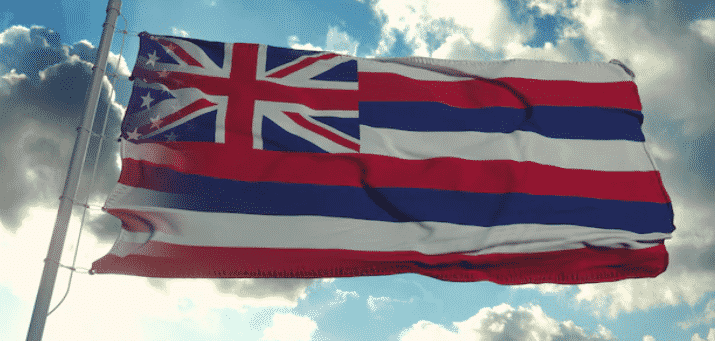 Hawaii is the latest state to approve a new Task Force and examine Bitcoin while a growing list of states are looking to use the blockchain technology in both private and public sectors so let's read more in today's latest bitcoin news.
The Hawaii state senate approved bill SB2695 which was co-signed by Senator Donovan Dela Cruz and Rosalyn Roz Baker and establishes a blockchain and crypto task force. Crypto becomes more mainstream due to the high interest in NFT and the governments worldwide are looking for more ways to regulate and take advantage of other assets like bitcoin.
President Joe Bide signed an executive order for Ensuring Responsible Development of Digital Assets and aims to protect the American citizens from scams while not stifling innovation while state governments follow suit. Hawaii is the latest state to bring a new bill dubbed "A Bill for an Act Related to Cryptocurrency" and aims to see how the state can regulate and provide oversight and use blockchain technology and crypto. The task force aims to review the data from other states including the development of the plans to expand blockchain adoption in the private and public sectors.
The task force will include governemnt officials and members of the web3 space as well as professors from Hawaii that specialize in the digital currency who will be appointed by the Senate and the governor as well. The group aims to report the findings before the 2024 legislative session starts at which point the task force is dissolved. According to the research from the National Conference of State Legislatures, there are 37 states considering crypto-related bills. A year ago, the US House passed a bill "Eliminate Barriers to Innovation Act of 2021" co-sponsored by Congressmen Patrick McHenry and Stephen Lynch to establish a federal-level method for examining how crypto could affect the nation.
As recently reported, Hawaii passed a bill that authorizes banks to hold digital assets in their custody. This bill was introduced on January 17 and was designed by five state senators, including the Republican member of the Senate, Kurt Fevella. The bill passed the first reading on January 21 and was then referred to the committees of the Judiciary and Commerce, as well as Consumer Protection and Health on January 23.