Gensler Looks For One Rule Book In CFTC Negotiation For Regulation
SEC chair Gary Gensler looks for one rule book in the negotiations with the CFTC for the regulation of crypto and said he is working on a memorandum of understanding with the co-regulators so let's read more today in our latest cryptocurrency news. The US SEC Chair Gary Gensler is in negotiations with the Commodity […]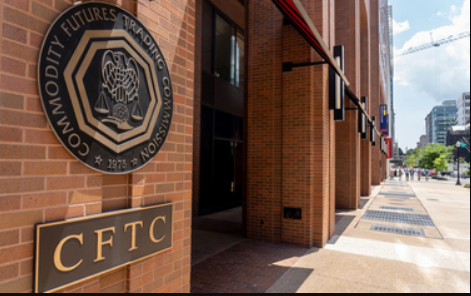 SEC chair Gary Gensler looks for one rule book in the negotiations with the CFTC for the regulation of crypto and said he is working on a memorandum of understanding with the co-regulators so let's read more today in our latest cryptocurrency news.
The US SEC Chair Gary Gensler is in negotiations with the Commodity Futures Trading Commission officials to work on a memorandum of understanding for regulating crypto. Together, these agencies can assure market integrity as Gensler told the Financial Times:
"I'm talking about one rule book on the exchange that protects all trading regardless of the pair — [be it] a security token versus security token, security token versus commodity token, commodity token versus commodity token."
Gensler looks for one rule book for crypto regulation and has a desire to be collaborative which comes after a variety of legislative initiatives were introduced to create a comprehensive regulatory framework for digital assets. The Digital Commodity Exchange Act which was introduced last year, and the Responsible Financial Innovation Act, gave the CFTC greater authority over the market. The chairman of the Senate Agriculture Committee Debbie Stabenow had oversight of the cFTC and the ranking member John Boozman also drafted regulation bills that are expected to expand CFTC powers. Gensler headed the CFTC from 2009 to 2013 and expressed skepticism about the changes as well.
The SEC took the lead in crypto regulation so far but to the dissatisfaction of the industry and the lawmakers who were harsh critics of the methods and it seems that the crypto industry leaders now asked for clearer regulation and the SEC commissioner Hester Pierce pressed for some policy changes within the commission. Regulation is not a question of authority alone as the Financial Times cited blockchain analytics company Elliptic in saying that the US regulators collected $3.35 billion via enforcement actions in the industry over the eyras with over 70% of that sum going to the SEC.
As recently reported, Crypto exchanges have long asked for clear guidance about what coins and tokens they can list but they are about to get a double dose soon. In the comments today at the University of Pennsylvania Carey Law School, the US SEC Chair Gary Gensler wants both the CFTC and his SEC agency to find ways and regulate the platforms where trading of securities and non-securities is happening.