France's President Supports Blockchain Innovation But With Regulation
France's President Emmanuel Macron supports blockchain innovation and promised to introduce tax policies and other funding programs that are crypto-friendly so let's read more in today's latest cryptocurrency news. France's president has been known for his ambition into making his country a startup nation that is friendly to new technologies and capital. When campaigning for […]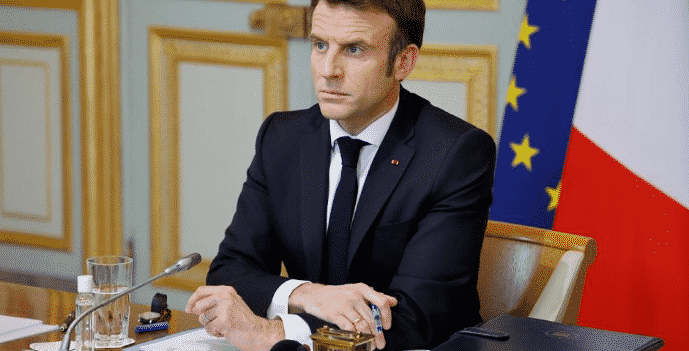 France's President Emmanuel Macron supports blockchain innovation and promised to introduce tax policies and other funding programs that are crypto-friendly so let's read more in today's latest cryptocurrency news.
France's president has been known for his ambition into making his country a startup nation that is friendly to new technologies and capital. When campaigning for his second bid for the presidency, Macron expressed his opinions on the Web3 sector and the Metaverse while maintaining the regulation led by public authorities that are necessary for ensuring the sector's success. Proud of the crypto unicorns like Sorare and Ledger, Macron aimed to enhance Europe's competitiveness in the Metaverse and acquire technical independence from the Chinese and American giants. He promised that France will become the idea of establishing a dematreliazed museum of french history in its digital histography.
The presidential candidate saw Web3 as a huge chance for Europe to reclaim the march ahead in technology. Saying that France has been a strong player in digital gaming, there are plenty of talents working in the Metaverse and the blockchain tech while Macron advocated for the European Metaverse. By building technological infrastructure essential for the next generation of the internet as Europe can become the central player in the Metaverse.
Emmanuel Macron
The president noted the potential drawbacks of the rapid adoption of the new digital technologies and stated that France has the assets and the talents for the Metaverse with the pace of technological acceleration which was a huge centrifugal power between those that master the codes of the digital tech and those that are excluded but he also requested public authorities to develop the NFT focused policy for the regulatory bodies:
"The metaverse has a huge potential in culture and leisure thanks to its applications in music, concerts, art exhibitions, etc. We cannot consider our cultural policy without this revolution. I want our main cultural institutions to develop an NFT policy, by promoting, disseminating and protecting the digital twins or variations of their physical collections, for example."
As the EU parliament showed a hawkish tendency to enhance regulation on digital assets by introducing the MiCA regulation and Macron supported a move and said he didn't believe that the sector should not be self-regulated:
"This would be neither sustainable nor democratic…We now have to ensure the uniformity of rules on the European territory to create a unified market. Given this context, I am in favor of making rapid progress on the MiCA regulation."
The MiCA legislation was created to regulate all digital currencies that are not covered under existing regulations and Robert Ophele chairman of France's financial regulatory body proposed a pilot regime that is tailored to the crypto sector and the AMF chief suggested that a limited policy regime will drive the crypto businesses out of the EU which was a stance shared by the French president.