FED Won't Ban Bitcoin Like China Did, Jerome Powell Assures
The Fed Won't ban Bitcoin like China did as the chairman Jerome Powell explained and differentiated between regulating stablecoins and outright banning them so let's read more in our latest Bitcoin news today. The Federal Reserve Chair Jerome Powell testified before the House Committee on Financial Services and said he has no intention of banning […]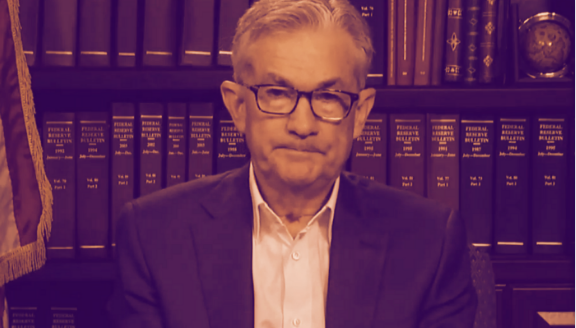 The Fed Won't ban Bitcoin like China did as the chairman Jerome Powell explained and differentiated between regulating stablecoins and outright banning them so let's read more in our latest Bitcoin news today.
The Federal Reserve Chair Jerome Powell testified before the House Committee on Financial Services and said he has no intention of banning cryptocurrencies. Powell explained that he has no intention to ban cryptos like china did as his response came after teh question from Rep Ted Budd during a hearing of the House Committee on the Financial Services on the response on the Treasury Department and the Federal Reserve to the COVID pandemic. Budd asked:
"Is it your intention to ban or limit the use of cryptocurrencies, like we're seeing in China?"
Budd asked the central bank regulator and prefaced it by quoting the comments from July that the creation of a digital dollar could make the stablecoins irrelevant but Powell responded with "No." He clarified that he had been referring to the stablecoins in his earlier testimony but not to all cryptos. He said:
"No intention to ban them. But stablecoins are like money market funds, they're like bank deposits, but they're to some extent outside of the regulatory perimeter.  And it's appropriate that they be regulated. Same activity, same regulation."
Stablecoins like USDC and Tether are digital assets designed to hold 1:1 value with the fiat currency and Powell voiced concerns about Tether's operations in the past, noting that USDT is not backed y the US dollar fully, in a bank but by a mix of real dollars and other assets like debt in the form of commercial paper. Powell continued:
"Most of the time they're very liquid, it's all good. The market just disappears. And that's when people will want their money."
Regulations will make sure consumers can get their money out if there's a crisis and these views are not that different from the pro-BTC senator Cynthia Lummis who said that:
 "It may be the case that stablecoins should only be issued by depository institutions or through money-market funds or similar vehicles. Stablecoins must be 100% backed by cash and cash equivalents, and this should be audited regularly."
FED CHAIR JEROME POWELL SPEAKING AT JACKSON HOLE. IMAGE YOUTUBE
Powell was working with Treasury Secretary Janet Yellen on a draft of stablecoin regulations which is expected in the next few weeks but not expected to touch on the other cryptocurrencies like ETH and BTC. The People's Bank of China didn't have this discussion but only imposed heavier regulations to curtail crypto use even as it experiments with the central bank's digital currency- the digital yuan but the FED won't ban them like the Chinese did.