FED Banned Officials From Trading Crypto After Ethics Scandal
The FED banned officials from trading crypto after an ethics scandal that emerged as we are reading more about it in today's latest cryptocurrency news. The new rules stop the officials at the central bank from buying or selling stocks or crypto according to the announcement from today. In a statemetn from the Federal Open Market […]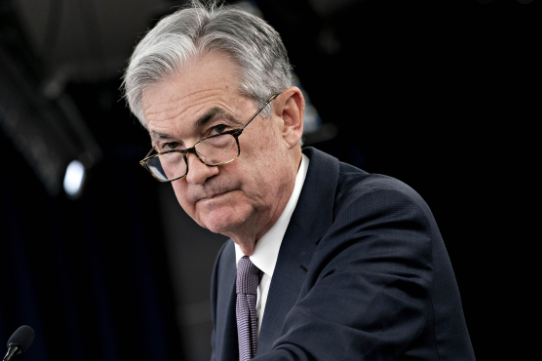 The FED banned officials from trading crypto after an ethics scandal that emerged as we are reading more about it in today's latest cryptocurrency news.
The new rules stop the officials at the central bank from buying or selling stocks or crypto according to the announcement from today. In a statemetn from the Federal Open Market Committee, the FED branch that determines the direction of monetary policy, the new rules laid out for some trading and investment activity of senior officials.
The FOMC said that the Federal Reserve officials can no longer purchase crypto or individual stocks or even hold investmetns in the individual bonds, commodities, agency securities, and foreign currencies but they also cannot enter into derivatives contracts and engage in short sales or buying securities on margin:
"The rules, which were first announced in October 2021, aim to support public confidence in the impartiality and integrity of the Committee's work by guarding against even the appearance of any conflict of interest."
Jerome Powell, FED Chair
The rules were introduced as a result of the increased security over the US Central bank where a number of high-ranking FED officials made headlines and then resigned after their trading activities emerged. One official, the Federal Reserve Bank of Dallas President Robert Kaplan made a million-dollar-plus stock trades during the pandemic when the bank was working to introduce measures to help the economy. Senator Elizabeth Warren described a culture of corruption in the central bank because of conflicts of interest.
Therefore, the FED banned officials from performing such activities and the officials covered by the new rules will have 12 months from the date of the rules to dispose of holdings while the newly covered officials will have six months:
"The rules will take effect on May 1, 2022 except that the requirements for advance notice and pre-clearance of transactions will take effect on July 1, 2022."
The rules will apply to board members and the Reserve Bank presidents, the first vice presidents, research directors, and FOMC staff officers but also the manager and deputy manager of the System Open Market Account and Board division directors who attend Committee meetings and other individuals designated by the chair as well as to their spouses and minor children of these individuals.