Ex-CFTC Commissioner Joins The American Affiliate Of FTX Exchange
Mark Wetjen, EX-CFTC Commissioner will join the American affiliate of the FTX crypto exchange, after serving for years alongside the current SEC Chair Gary Gensler so let's read more in our latest crypto news today. FTX US is looking to enter into the crypto derivatives space and the American affiliate announced today that it hired […]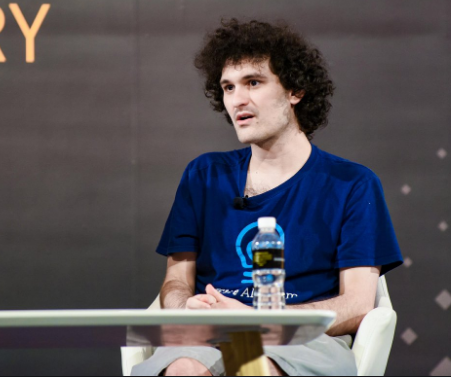 Mark Wetjen, EX-CFTC Commissioner will join the American affiliate of the FTX crypto exchange, after serving for years alongside the current SEC Chair Gary Gensler so let's read more in our latest crypto news today.
FTX US is looking to enter into the crypto derivatives space and the American affiliate announced today that it hired Mark Wetjen, EX-CFTC  commissioner as the new policy and regulatory strategy. Wetjen is a much-needed addition to the growing company as he served as a Commodity Futures Trading Commission commissioner for 5 years. Wetjen also took on the role of chairman for five months when the chair Gary Gensler left the agency in 2014.
1/ FTX US is very happy to welcome @MarkWetjen as our Head of Policy and Regulatory Strategy! https://t.co/ReHR07fkGr
— Brett Harrison (@Brett_FTXUS) November 2, 2021
The CFTC is the federal regulator of derivatives, financial contracts based on assets like stocks or commodities. These include Bitcoin options and futures that allow people to speculate on the future price of crypto. It comes as no surprise that FTX US aims to add crypto derivatives alongside the current spot offerings since its parent company became the main competitor to Binance. It even finalized the acquisition of LedgerX as the first crypto derivatives platform to be regulated with the CFTC. After leaving the agency, Wetjen joined the board director of LedgerX. FTX US President Brett Harrison said:
"We've created FTX US Derivatives with the intention of becoming the first US-regulated crypto exchange to provide crypto derivatives trading to our user base, and Mark's experience and guidance will be instrumental in achieving this goal."
In his capacity as a chief, Wetjen will be charged with communicating and lobbying with the regulatory agencies and the legislative committees that oversee them which could bring him closer to contact with Gensler. Gensler and his counterpart of the CFTC acting chair Rostin Behnam were aiming for a position in regulating the crypto market and he even sought for the SEC to have a bigger role in regulating stablecoins as they facilitate entry into the crypto ecosystems. Behnam in the meantime asked the Senate Committee on Agriculture to broaden the agency's authority to regulate crypto beyond derivatives. Wetjen said that he will be looking forward to advancing the regulatory conversion of the crypto landscape on behalf of the exchange.
Sam Bankman Fried, FTX CEO
As recently reported, FTX is the second most popular crypto trading platform and now it has officially moved its headquarters from Hong Kong to the Bahamas according to the website but it still remains incorporated in Barbuda and Antigua. Earlier this week, FTX Trading Limited recieved licenses for subsidiaries in Gibraltar and the Bahamas and it will operate under the Banner of FTX Digital Markets in the latter where it is registered as a digital asset business by the Bahamas Securities Commission.