DOJ Gives Ransomware Attacks Priority Level As Terrorism
The DOJ gives ransomware attacks a new priority level on the same line as terrorism as a response to the uptick in ransomware-related attacks as we reported recently in our cryptocurrency news. The US DOJ gives ransomware attacks the same treatment as terrorism due to the recent rise in high-profile ransomware attacks that affected the […]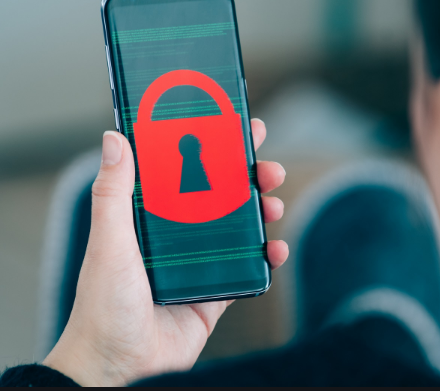 The DOJ gives ransomware attacks a new priority level on the same line as terrorism as a response to the uptick in ransomware-related attacks as we reported recently in our cryptocurrency news.
The US DOJ gives ransomware attacks the same treatment as terrorism due to the recent rise in high-profile ransomware attacks that affected the supply of gas and meat nationwide. In the wake of these attacks against Colonial Pipeline and meat processing company JBS, the US DOJ will put ransomware on the same priority level as terrorism.
These types of attacks are performed using malicious software that can freeze or disable a network until a ransom is paid. One Russian hacker group dubbed Darkside used ransomware against Colonial Pipeline a month ago and took out much of the East Coast's oil supply. The company paid a multi-million-dollar ransom in BTC as a result. Earlier this month, another Russian group called ReVil used ransomware methods against JBS and cut on the meat supply nationwide. The company didn't disclose whether it paid ransom or not.
The hackers tend to demand payment in crypto since it is quite easy to obscure the paper trail. Darkside takes payments in both BTC and Monero according to the data by Chaianlsysis as the amount of crypto extorted from the attacks grew by 311% a year ago. Reuters also reported that the US attorney's offices across the country were being told to coordinate the investigations with a newly created task force in Washington. Speaking on the Russian origin of the JBS hack, White House Press Secretary Jen Psaki said that Biden's administration wants to bring up the issue of ransomware attacks with Vladimir Putin at an upcoming summit:
"Responsible states do not harbor ransomware criminals."
As reported recently, Last month we witnessed a gas pipeline being targeted in a new ransomware attack which is what inspired Biden's administration to expand its crypto tracking responsibilities and prevent ransomware attacks of this massive scale in the future. The ransomware payments surpassed $400 million last year and the Deputy Press Secretary Karine Jean-Pierre explained that Air Force One is also combating ransomware as a priority of the administration. One of the ways it plans to address the issue is with more crypto tracking as the bigger majority of the attackers demand BTC or another crypto as payment.