Crypto Betting Site Polymarket Hit With $1.4M Fine By The CFTC
The crypto betting site Polymarket got hit with a $1.4 million fine by the Commodity Futures Trading Commission as it was allegedly not registered to offer binary options contracts so let's read more in today's cryptocurrency news. The crypto betting site Polymarket was hit with a $1.4 million fine by the CFTC and the regulatory […]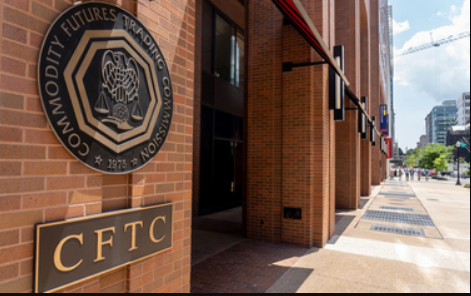 The crypto betting site Polymarket got hit with a $1.4 million fine by the Commodity Futures Trading Commission as it was allegedly not registered to offer binary options contracts so let's read more in today's cryptocurrency news.
The crypto betting site Polymarket was hit with a $1.4 million fine by the CFTC and the regulatory body said that the platform offered off-exchange event-based binary options contract but failed to obtain designation as a designated contract market or registration as a swap execution facility. Simply said, the website allowed people to make bets without being registered. Polymarket has to cease offering access to these offending markets by January 14 according to the CFTC complaint.
Polymarket allows users to make simple yes or no bets with crypto on a number of different topics and these include anything from whether the annual inflation in the USA will e 7.0% or more in December 2021 to whether Donald Trump will be president again. The acting director of enforcement Vincent McGonagle said in a statement:
"All derivatives markets must operate within the bounds of the law regardless of the technology used, and particularly including those in the so-called decentralized finance or 'DeFi' space. Market participants should proactively engage with the CFTC to ensure that our markets remain robust, transparent, and afford customers the protection provided under the CEA and our regulations."
The CFTC said that Polymarket was illegally offering event-based binary options since 2020 and added that Polymarket offered 900 different event markets since it started and these binary options constitute swaps under the CFTC jurisdiction. They can be offered only on a regulated exchange. The CFTC is known for cracking down on crypto companies that don't follow US regulations. Last year it fined Tether a $41 million fine and launched an investigation for Binance as the world's biggest crypto exchange.
As recently reported, The New York-based decentralized prediction market Polymarket came under investigations from the United States Commodity Futures Trading Commission and the reports noted that the CFTC is investigating whether Polymarket allows the customers to trade binary options and swaps that could be registered with the financial regulator and it is yet to confirm whether it is investigating Polymarket. The report claims that the company engaged the former director of the CFTC enforcement division and partner at legal firm Sullivan & Cromwell, James McDonald to address the probe. Polymarket hosts a variety of novelty predictive markets which allow the users to speculate on the outcome of the future events using the USD Coin.