ByBit Will Close All Accounts Of Chinese Phone Numbers On June 15th
ByBit will close all accounts of Chinese phone numbers on June 15th despite originating from China, as we can see in the announcement made today in our latest crypto news today. ByBit is a prominent crypto derivatives exchange based in China announced that all accounts registered with a Chinese phone number will be terminated by June […]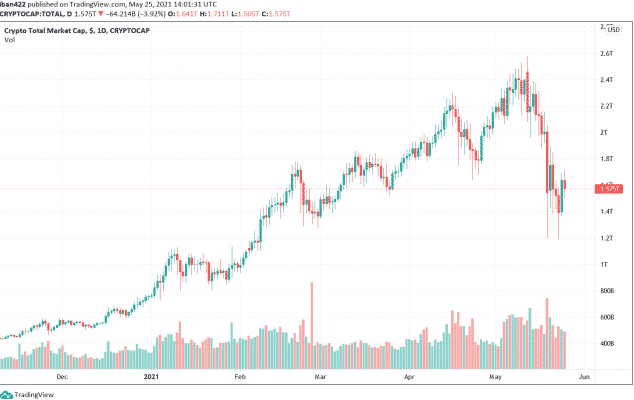 ByBit will close all accounts of Chinese phone numbers on June 15th despite originating from China, as we can see in the announcement made today in our latest crypto news today.
ByBit is a prominent crypto derivatives exchange based in China announced that all accounts registered with a Chinese phone number will be terminated by June 15th while last year we saw the platform blocking Chinese IP addresses with the decision to delete all of the accounts associated with Chinese phone numbers as a response to the government's recent crackdown on trading and mining. ByBit will close all accounts until further notice.
Derivatives exchange Bybit has given the most severe measures: on June 15th, it will close the accounts of all registered users of Chinese mobile phone numbers. Bybit banned Chinese IP in 2020. It was founded by the Chinese team in Shanghai. pic.twitter.com/JYnqXQ2bAN
— Wu Blockchain (@WuBlockchain) May 25, 2021
The platform's decision appears to be quite serious among others that either stopped serving Chinese customers or halted trading for a certain time while waiting for information from the authorities. By 2017, China banned crypto trading and exchanges but despite the restrictions, crypto investments thrived in this bull market. The CBDC establishemtn of the digital yuan was seen as a measure to ensure control over the money flow in the country which the decentralized assets don't have.
China declared a few crackdowns on crypto trading over the years which are quite understandable because it is illegal in the country. Due to the impending launch of the yuan, the recent crackdown seems to be the most serious so far. The government ban on BTC mining isn't something new but the central government vowed to become carbon neutral and mining in rural provinces resulted in states failing to reach their carbon emission targets.
Crypto Market cap still in red following last week's market crash. Source TradingView
The FUD from China caused panic among the investors but veterans remained calm because the crackdown will help BTC mining become more decentralized and based on renewable energy. The co-founder of Conflux, a government based public blockchain network Fen Long, said:
"The Chinese government does not like the highly volatile, speculative nature of the cryptocurrency market."
He also said that authorities will take further action to restrict or eliminate other ways for Chinese citizens to exchange yuan into crypto on the OTC market. Huobi for example said it will stop selling mining machines that are related to users in China and will suspend futures contracts and leveraged investment products for new users in the region. OKEX also said that its OKB token can no longer be traded with the yuan.