Brazilian Lawmakers Try To Make Bitcoin a Legal Payment Option
The Brazillian lawmakers are trying to make Bitcoin a legal payment option after working on a bill to regulate BTC and other cryptocurrencies that are expected to go to the Chamber of Deputies for a debate in the next few days so let's read more in our latest Bitcoin news today. The Brazillian lawmakers are […]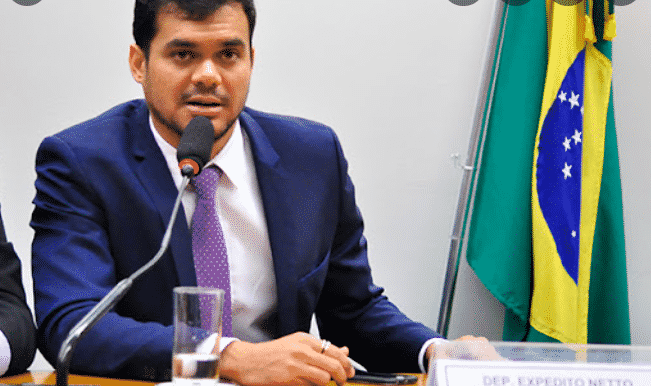 The Brazillian lawmakers are trying to make Bitcoin a legal payment option after working on a bill to regulate BTC and other cryptocurrencies that are expected to go to the Chamber of Deputies for a debate in the next few days so let's read more in our latest Bitcoin news today.
The Brazillian lawmakers are working on establishing regulatory frameworks that could make it easier to invest in BTC and other cryptocurrencies while still making it tougher on scammers and hackers. Brazil's legislature approved the draft bill 2.303/15 which seeks to regulate the digital currencies which were initially introduced by Deputy Expedito Netto. However now, Deputy Aureo Ribeiro proposed an updated draft that seeks to give BTC legal status as a payment currency in the country.
Deputy Expedito Netto, source: https://psdcamara.org.br/
Bitcoin is unregulated in Brazil and its use in commerce is discouraged but the new law if passed, could give BTC a legal status for the first time. The bill stops shorts of calling BTC to be recognized as legal tender though it is unclear how the payment currency will be defined by the new law. Riberio suggested that the bill could provide Bitcoin with legal protection to get accepted in Brazil just like fiat currencies like the US dollar or the Brazilian real. Ribero said in an interview:
"We want to separate the wheat from the chaff, create regulations so that you can transact, know where you are buying, who you are trading with, and have this asset to buy a house, a car, [or] go to McDonald's to buy a hamburger. It will be a currency in the country just like it is in other countries."
Ribeiro's bill will replace a proposal initially submitted by Deputy Expedito Netto but expanding the draft and clarifying the controversial topics, including the exemption of "rewards points" from the definition of virtual assets. Brazil is one of the most advanced countries in the world thanks to the availability of investment products focused on crypto. The stock exchange lists four crypto ETFs and HASH1 index fund grew to become one of the most traded ETFs in the country. People in Brazil can invest in two other Bitcoin ETFs and one Etheruem ETF. There are a few mutual funds that are managed by BLP and Hashdex that are available for retail and professional investors.
Some of the other countries that approved crypto ETFs include Chile and Bermuda. Brazil's central bank even developed a platform that enables free and instant transactions that are available 24 hours a day which industry observers saw as a detriment to the value proposition of cryptos.