BitConnect Promoters Obliged To Pay Over $12M In Penalties
The BitConnect promoters are obliged to pay over $12 million in penalties as a settlement with the SEC but the case is not over yet. Let's see more in our latest crypto news today. The crypto world is coming out from the age of darkness and to some extent, it seems to all be finishing […]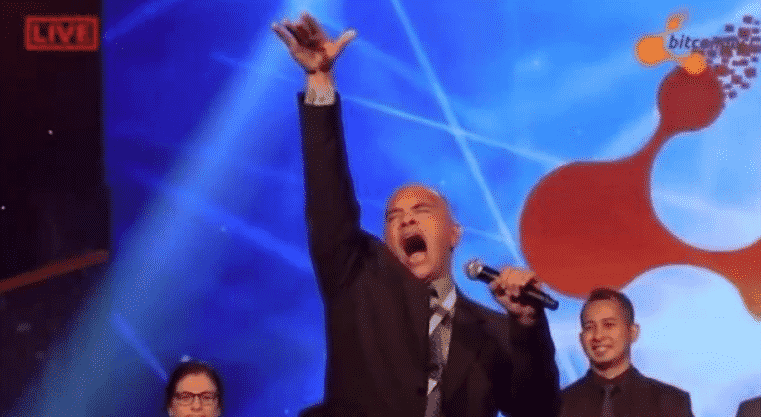 The BitConnect promoters are obliged to pay over $12 million in penalties as a settlement with the SEC but the case is not over yet. Let's see more in our latest crypto news today.
The crypto world is coming out from the age of darkness and to some extent, it seems to all be finishing with the SEC settlement with the BitConnect promoters Joshua Jeppesen, Laura Mascola, and Michael Noble who were accused of being a key part of BitConnect as the most famous Ponzi scheme in the history of the crypto space.
Carlos Matos, The man who became the face of the Bitconnect Meme. Image Youtube
According to an official announcement by the SEC, Noble and Jeppesen were processed as defendants while Laura Mascola was being processed as a relief defendant. The SEC introduced a complaint against Jeppesen, Mascola, and Noble on May 28, and one the same document, the agency included other names like Graig Grant, Ryan Maasen, and Trevon Jones. The settlement doesn't include the last three names which mean the case is still open and the investigation hasn't been concluded yet. The FBI is still collecting information while the SEC explained that it did ask for BTC and American Dollars as two separate payment methods:
"On August 13, 2021, the United States District Court for the Southern District of New York entered a judgment against Michael Noble (a.k.a. Michael Crypto) and a final judgment against Joshua Jeppesen for their involvement with BitConnect and the promotion of its "lending program." The court also entered a final judgment against Laura Mascola as a relief defendant. Pursuant to the judgments, the defendants and relief defendant have been ordered to collectively pay more than $3.5 million and 190 Bitcoin in disgorgement and prejudgment interest."
The financial settlement was agreed for Jeppesen to pay $3,039,485 in disgorgement and prejudgment interest, 190 BTC in disgorgement, and $150,000 penalty. He has to provide access to a BTC wallet to satisfy his obligation to pay the fine. Michael Noble has to pay an undetermined amount for prejudgement interest, disgorgement, and civil penalties while Mascola will pay $576,358 in prejudgment interest and disgorgement.
BitConnect Is the well-known Pinzi scheme and during its peak between 2017 and 2018 it went on to accumulate a market cap of $2.5 billion, placing it inside the top 10 cryptos as BTC was reaching $20,000. However not, the BitConnect promoters have to fine huge fines for the fake huge returns that it offered. The pyramid collapsed in January 2018 when US regulators found out about it.