Biden is inheriting a wrecked economy, but Democrats have a record of avoiding recession and reducing unemployment
Associate Dean for Graduate Programs and Presidential Fellow, Texas State University
William Chittenden does not work for, consult, own shares in or receive funding from any company or organization that would benefit from this article, and has disclosed no relevant affiliations beyond their academic appointment.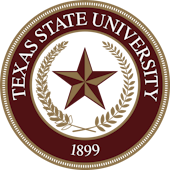 Texas State University provides funding as a member of The Conversation US.
View all partners
On day one, President Joe Biden will have to manage a devastated economy – much as he and former President Barack Obama did 12 years ago.
What can the country expect?
Forecasting how the economy will perform under a new president is generally a fool's errand. How much or how little credit the person in the White House deserves for the health of the economy is a matter of debate, and no economist can confidently predict how the president's policies will play out – if they even go into effect – or what challenges might emerge.
Regardless, voters tend to believe it makes a difference. And going into the election, 79% of registered voters – and 88% of Donald Trump supporters – said the economy was their top concern. Given that, historical data suggests that those who are concerned with the economy have reason to be fairly satisfied with the election results: The economy generally fares better under Democratic presidents.
Biden inherits an economy with serious problems. Things have improved markedly since last spring, but the economy remains in a dire state.
The latest jobs report shows that almost 11 million people remain unemployed – over a third of whom have been without a job for at least 27 weeks – down from a peak of 23 million in April. Tens of thousands of small businesses and dozens of major retail chains have closed or filed for bankruptcy. Many states, cities and municipal agencies are reeling from the tremendous costs of spring lockdowns. And the economy has contracted 3.4% since the end of 2019.
And that doesn't yet include the impact of what some officials – including Biden – have dubbed a "dark winter," as severe coronavirus outbreaks in many regions of the U.S. have prompted new economic restrictions.
In trying to get a sense of what kind of impact the election result will have on the economy, the past is a useful guide.
I study how the economy performs depending on which political party is in charge. Last year, I did an analysis of this question, focusing on 1976 to 2016, and recently updated the data to include 1953 through December 2020.
In general, since President Dwight D. Eisenhower took office in 1953, the economy – as measured by gross domestic product, unemployment, inflation and recessions – has typically performed better with a Democrat in the White House. GDP growth has been significantly higher; inflation – a measure of the change in prices – has been lower; and unemployment has tended to fall.

The stock market tends to perform better with a Democratic president, rising 11% per year on average compared with 6.5% for Republicans.
Perhaps the most striking difference I found is in the number of months the economy was in recession, as determined by the National Bureau of Economic Research. From 1953 to 2020, Republicans controlled the White House for 480 months, about 23% of which were spent in recession. Democratic presidents held the reins for 336 months in that period, just 4% of which were in recession. The 2020 recession that began in March has not been officially declared over.
What's more, the recession that began in 1980 under President Jimmy Carter was the only one during the period I studied that began while a Democrat was in office.
One suggested explanation for this dramatic difference is that deregulation implemented during Republican administrations leads to financial crises, which, in turn, cause recessions. Another is that factors a president does not have any control over, like a sudden increase in oil prices, are the usual causes of recessions. Others suggest that the economy's better performance under Democrats is simply luck.
So even though voters tend to think Republicans do a better job steering the economy, historical data suggests otherwise.
In my analysis, I also examined the impact of Congress and how having all, part or none of the legislative branch controlled by the president's party affected the economy's performance. With twin Democratic victories in Georgia on Jan. 5, the Democrats will control both houses of Congress for the first time since 2011.
[Expertise in your inbox. Sign up for The Conversation's newsletter and get expert takes on today's news, every day.]
I found that the U.S. economy expanded 93% of the time there was a Democratic trifecta, or for 178 out of 192 months since 1953. Unemployment and inflation, on the other hand, was a little above average, at 6.05% and 3.89%, respectively.
The best conditions, based on my analysis, were with a Democratic president facing a Republican Senate or Republican Congress. The U.S. was never in recession when those conditions were true, and when Republicans controlled both houses of Congress under a Democratic president, average monthly unemployment was the second lowest of any condition, at 4.85%.

Interestingly, the U.S. has not seen Democrats in control of the White House and the House of Representatives, with Republicans in charge of the Senate, since 1889, when Grover Cleveland was president. And we'll have to wait a little longer for that situation to appear.

Recoveries from recessions also seem to be taking longer.
For example, it took only 11 months for the job market to recover from the 1980 recession, but 77 to recover the jobs lost in the Great Recession that lasted from 2007 to 2009. If this trend continues, it could be 2027 or later before the job market fully recovers from the pandemic-induced recession.
But the past doesn't predict the future, and I believe the policies a president pursues and is able to implement still matter.
This is an updated version of an article originally published on Nov. 7, 2020.
Write an article and join a growing community of more than 119,800 academics and researchers from 3,850 institutions.
Register now
Copyright © 2010–2021, The Conversation US, Inc.
What the $25 billion the biggest US donors gave in 2020 says about high-dollar charity today
Associate Professor of Public Administration, Binghamton University, State University of New York
Assistant Professor of Nonprofit Leadership, Seattle University
Associate Professor of Public Policy and Public Administration, George Washington University
David Campbell is vice chair of the Conrad and Virginia Klee Foundation in Binghamton, New York.
Elizabeth J. Dale has received funding from the Ford Foundation, the Bill & Melinda Gates Foundation via Indiana University and The Giving USA Foundation for her research on philanthropy. The views expressed in this essay are strictly my own and do not reflect policy stances of Seattle University.
Jasmine McGinnis Johnson is a Visiting Fellow at Urban Institute, the Center on Nonprofits and Philanthropy.



Binghamton University, State University of New York provides funding as a founding partner of The Conversation US.
View all partners
Editor's note: According to The Chronicle of Philanthropy, the top 50 Americans who gave the most to charity in 2020 committed to giving a total of US$24.7 billion to hospitals, homeless shelters, universities, museums and more – a boost of roughly 54% from 2019 levels. David Campbell, Elizabeth Dale and Jasmine McGinnis Johnson, three scholars of philanthropy, assess what these gifts mean, the possible motivations behind them and what they hope to see in the future in terms of charitable giving in the United States.
Campbell: Pandemic. Pandemic. Pandemic. The share of giving that went to social service nonprofits, food banks and homelessness assistance groups rose sharply. At the same time, performing arts organizations, largely shut down as a result of the pandemic and starved of revenue from ticket sales, received more support from big donors in 2020 than in 2019, with charitable gifts and pledges to them increasing to $65 million from $51 million.
McGinnis Johnson: Likewise, Racial justice. Racial justice. Racial justice.
For example, basketball legend Michael Jordan declared that he would personally give at least $50 million to racial equity and education causes over the next decade, with his footwear and clothing company kicking in another $50 million. Also, Netflix CEO Reed Hastings and his wife Patty Quillan gave a total of $120 million divided into three equal gifts to Morehouse College, Spelman College and UNCF – the group previously called United Negro College Fund that pays for students to attend historically black colleges and universities. Neither Jordan nor Hastings and Quillan, who said their increased awareness about the country's racial injustices and the deaths of Black people in police custody inspired them to give, made the Chronicle's list of top donors in 2019.
These and other unusually large gifts taking aim at racial injustice, and other forms of social injustice (not counting HBCU donations), totaled $66 million in 2020. But I had anticipated that there would be even more of this giving by the biggest donors.

Dale: In particular, MacKenzie Scott – Jeff Bezos' ex-wife – made many gifts to HBCUs. These donations included $50 million for Prairie View A&M University, North Carolina Agricultural and Technical State University and Morgan State University. In addition to racial justice, her philanthropy has raised the profile of causes like civic engagement, community development and the need to address the medical debt crisis in the U.S. Scott was the second-largest donor for the year, after Bezos. Combined, their commitments totaled nearly $16 billion. Neither made the top 50 in 2019.
Until now, the ultra-rich haven't typically supported causes like these. Instead, extremely wealthy donors have historically been more inclined to fund higher education and health care, largely with big donations to elite universities, hospitals and arts institutions like museums and operas.
The other aspect that strikes me is the "who" part of the list. There are many new faces: Eight of the 20 top donors didn't make an appearance on the Philanthropy 50 list for their 2019 giving.

McGinnis Johnson: A total of about $14 billion of this giving went to foundations led by the givers themselves and donor-advised funds, which work somewhat like foundations in that donors set money aside for charity before they actually give those funds to nonprofits. When wealthy people set aside money this way, they receive tax benefits before giving those funds. In a troubling development, some foundations have begun to put some of their disbursed money, which was already designated for charity, into donor-advised funds rather than addressing today's many urgent needs, such as alleviating hunger and staving off evictions amid a major economic crisis.
Dale: This list reminds me of the limits of philanthropy, especially with a problem as widespread as the COVID-19 pandemic. Even if you add all of the social service gifts together, including donations to food banks, efforts to help the homeless and gifts to pay off medical debt, it adds up to only about $700 million. Compared to the trillions of dollars in relief the government is providing individuals and small businesses for economic problems that began in 2020, you can see that philanthropy from the very wealthiest Americans doesn't come close to meeting all of the nation's needs.
One possible way Congress could encourage more donations is by increasing the share of assets that foundations must give away every year. A coalition of wealthy donors including Walt Disney Co. heiress Abigail Disney and at least two members of the Pritzker family – heirs to the Hyatt fortune – supports this change.

McGinnis Johnson: I think that major gifts in support of racial and social justice causes may continue. I also expect to see the emergence of new donors spurred on by these crises who can give in new and different ways. And I hope that more wealthy donors begin to pay more attention to leadership, by supporting organizations led by people of color.
Campbell: Donors like MacKenzie Scott and Susan Sandler – the heir to a fortune made in the home-mortgage business – and some foundations are going out of their way to invest in people, places and organizations that have long been ignored or marginalized.
Also, their public statements about their giving, along with Twitter CEO Jack Dorsey's spreadsheet listing his donations, have raised the bar for transparency in philanthropy.
I believe these new approaches can engage the public in an ongoing debate about the best way to use charitable dollars to build a better world. The question is, will other wealthy donors follow their lead?
Write an article and join a growing community of more than 121,000 academics and researchers from 3,904 institutions.
Register now
Copyright © 2010–2021, The Conversation US, Inc.
New steps the government's taking toward COVID-19 relief could help fight hunger
Associate Professor of Political Science, University of Richmond
Tracy Roof does not work for, consult, own shares in or receive funding from any company or organization that would benefit from this article, and has disclosed no relevant affiliations beyond their academic appointment.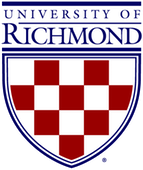 University of Richmond provides funding as a member of The Conversation US.
View all partners
President Joe Biden has pledged to tackle hunger as part of his administration's efforts to alleviate poverty.
"We cannot, will not let people go hungry," Biden declared on his second full day in office, invoking the "values of our nation."
One way his administration aims to accomplish this goal is by expanding the Supplemental Nutrition Assistance Program, the country's largest anti-hunger program. I'm researching this program, long known as food stamps but today referred to as SNAP, for an upcoming book. The program helps struggling families while boosting the economy during downturns.
As Biden's presidency gets underway, I'm watching to see not only whether the government expands the amount of aid this program provides people in need today, but whether there are lasting changes to SNAP and other anti-poverty policies that could reduce hunger in the future.
Unlike the Trump administration, Biden's team is eager to find ways to maximize the use of SNAP to fight poverty during the pandemic and beyond.
Former President Donald Trump criticized the large number of people who remained on SNAP after the last recession, which occurred partly because poverty rates remained high even as unemployment went down. Believing that the program discouraged work, Trump repeatedly tried but failed to limit who could get SNAP.

After the COVID-19 pandemic hit, the number of people enrolled in SNAP soared again. Spending on the program surged even more because the government temporarily let all beneficiaries get the maximum amount of benefits.
Government aid through SNAP totaled a record US$85.6 billion in the 12 months that ended Sept. 30, 2020. That money helped feed around 44 million people, up from 35 million a year earlier.
But until recently there was no extra help for the roughly 40% of the people who were already getting the maximum benefits because of their very low incomes. Congress changed that when it approved a 15% increase for all SNAP recipients as part of the December 2020 $900 billion relief package. That benefits boost started the following month.

Despite SNAP's expansion and additional aid flowing to food banks from government assistance and many high-profile donations to food banks and food pantries by some of the richest Americans, hunger has remained a problem throughout the pandemic.
By January 2021, a government survey found that some 11% of adults, and more than 1 in 7 of all U.S. households with children, said they were having trouble getting enough to eat – well above pre-pandemic levels. The problem is even worse for people of color.
Along with the 15% increase in SNAP benefits Congress approved in December 2020, which initially was to last for six months, were changes to make it easier for college students and those on unemployment benefits to get SNAP.
Biden wants to offer Americans who face economic hardship additional help. He has proposed extending the SNAP increase for at least another three months, through September 2021. Further, he has pledged to work with Congress to tie benefit increases to the health of the economy and the people so that Congress would not have to take action for extra help to kick in.
If Congress adopted such an approach, I believe vulnerable families would no longer be at the mercy of the kind of political squabbling that has delayed additional help during the pandemic.
Biden also signed an executive order directing federal agencies to try to do more for the poorest families through SNAP. In addition, his administration is trying to make it easier for states to send more help to families with children who are missing free or reduced-price meals at school or who are too young to attend.
The proposed SNAP changes are among many temporary benefit increases Biden and others have recently outlined, such as in unemployment benefits and new tax credits for families with children.
Columbia University researchers estimate that a combination of Biden's proposals could reduce poverty in 2021 by almost 30% and halve the number of U.S. children living in poverty. If successful, this could launch a longer-term transformation in anti-poverty policies.
Many advocates of policies that help the poor have long argued that SNAP benefits are too stingy to provide enough nutritious food for an adequate diet.
On average, people on SNAP use over three-fourths of their benefits by the middle of the month – even in a strong economy. As a result, many SNAP recipients run out of benefits and regularly turn to food banks. In fact, more than 40% of food bank clients are enrolled in SNAP.
Why don't these benefits fill more gaps?
Technically, food stamp recipients are expected to spend 30% of their own income on food. If they have income, as most SNAP recipients do, their benefits are calculated by reducing the maximum benefit for their family size by 30% of the value of their income after deductions for things like child care. But many financially stressed families don't feel they can afford to spend that much on food.
Another problem is how the maximum benefit is set. It is based on the cost of the Thrifty Food Plan, devised by the Department of Agriculture in 1975 as "a national standard for a nutritious diet at a minimal cost."
Despite changes to reflect new official nutritional recommendations, the government has maintained the same inflation-adjusted cap on spending in place for decades. As a result, the plan relies on unreasonable and outdated assumptions that underestimate average meal costs, especially in areas with high food prices.
One of Biden's executive orders instructs the USDA to carry out an until-now overlooked mandate that could fix this problem, potentially increasing the amount of SNAP benefits during good times and bad.
To be sure, it's unclear what will happen with SNAP benefits.
Presidents have often used emergencies to make lasting policy changes, but big expansions in anti-poverty programs have historically been passed with large Democratic majorities in Congress as in the New Deal in the 1930s and the War on Poverty in the 1960s.
[Deep knowledge, daily. Sign up for The Conversation's newsletter.]
Today, the Senate is evenly split, with Democrats wielding control through Vice President Kamala Harris' vote in that chamber. The Democratic majority in the House is also narrow.
Just as Trump failed at his efforts to cut many anti-poverty programs, Biden may not succeed in expanding them. But his proposed changes reflect a big shift in how the government uses policies to help Americans in need.
Write an article and join a growing community of more than 120,900 academics and researchers from 3,903 institutions.
Register now
Copyright © 2010–2021, The Conversation US, Inc.
Mothers who earned straight A's in high school manage the same number of employees as fathers who got failing grades
Assistant Professor of Sociology, University of North Carolina – Charlotte
Assistant Professor of Sociology, University of British Columbia
The authors do not work for, consult, own shares in or receive funding from any company or organization that would benefit from this article, and have disclosed no relevant affiliations beyond their academic appointment.



University of British Columbia provides funding as a founding partner of The Conversation CA.
University of British Columbia provides funding as a member of The Conversation CA-FR.
View all partners
The Research Brief is a short take about interesting academic work.
Mothers who showed the most academic promise in high school have the same leadership opportunities as fathers who performed the worst, according to our new peer-reviewed study. That is, in their early-to-mid careers, mothers who got straight A's end up overseeing a similar number of employees as men who got F's.
To reach these conclusions, we used a U.S. national survey that since 1979 has tracked a group of baby boomers born from 1957 through 1964. We focused on the 5,000 or so participants for whom researchers obtained high school transcripts and then compared the data with their responses to career-focused surveys taken over an 11-year period from 1988 to 1998 – a period when most of them were in their 30s.
Overall, our results showed that men manage more employees than women regardless of their GPA. For participants without children, the leadership gap between men and women was fairly constant across GPA levels, with men managing about two to three workers more on average.
What was most interesting to us is what we learned when we focused only on parents. Fathers with 4.0 GPAs reported overseeing an average of 19 people, compared with 10 for childless men with similar grades and about five for fathers with a 1.0 or less. In contrast, the best-performing mothers managed fewer than five people, compared with seven for childless women with top GPAs and three for mothers with the worst grades.

In other words, becoming a parent boosts leadership opportunities for men while diminishing them for women. Even attaining a college or advanced degree had the same effect, helping fathers but doing little for mothers. Other research reveals that men have a faster route to leadership positions across occupations, including in stereotypically feminine fields such as human resources and health care.
Recent economics research has highlighted "lost Einsteins" – the really smart students from poor families who never become inventors because they don't receive the same advantages and support that even low-achieving kids from rich families do.
The same can be said for women, whose talents have long been underutilized by corporate America. Our research showed that even the most talented and brightest women experience diminished leadership prospects on account of gender-related barriers, especially if they became mothers.
But the problem isn't motherhood or fatherhood per se. Past research has shown it's more about how society views mothers and fathers and the associated stereotypes that contribute to gendered outcomes. For example, fathers could be getting more leadership opportunities because employers stereotype them as better fits for positions that emphasize authority, long work hours and travel. Mothers, on the other hand, may see fewer chances because employers falsely believe they are less committed or competent.
Employers could help overcome this problem by reviewing how they evaluate workers and adopting fairer promotion practices that are more likely to recognize women's talent. More family-friendly policies such as paid leave and subsidized child care could also help.
Given the limits of our sample, we do not know how our findings translate to younger groups, such as millennials. But given that progress toward equality in the workplace has slowed or even stalled on certain measures in recent decades, we believe it's likely that the leadership prospects of academically gifted women haven't improved much.
COVID-19 has harmed women's employment and productivity more than men's, particularly among parents because of a lack of child care support. We plan to conduct additional research to better understand how women's leadership opportunities may have been affected by the pandemic.
[Deep knowledge, daily. Sign up for The Conversation's newsletter.]
Write an article and join a growing community of more than 120,900 academics and researchers from 3,901 institutions.
Register now
Copyright © 2010–2021, The Conversation US, Inc.