Bermuda Targets To Become A Digital Asset Hub With New Regulations
Bermuda targets to become a digital asset hub with new regulations and it is the latest country that aims to get to the forefront when it comes to crypto and regulation so let's read more today In our latest cryptocurrency news. Bermuda is set to develop an extensive crypto regulatory framework that will help it […]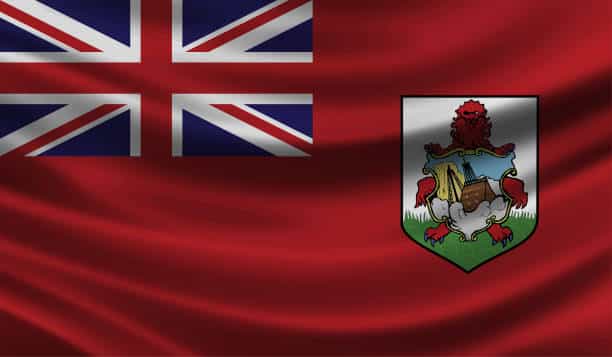 Bermuda targets to become a digital asset hub with new regulations and it is the latest country that aims to get to the forefront when it comes to crypto and regulation so let's read more today In our latest cryptocurrency news.
Bermuda is set to develop an extensive crypto regulatory framework that will help it become the next digital asset hub. By maintaining transparency, Bermuda is trying to attract more crypto related projects and companies who are major supporters in this field. As Bermuda remains one of the countries whcih decided to approach digital assets in a positive manner, the country could become one of the frontrunners in the decentralzied finance space.
Most times a business wondered about its decision to offer digital payment options because there's a lot of uncertainty about regulation, which resulted in not going through. However, just by taking care of that, Bermuda could turn into a crypto hub. Bermuda's Minister of Economy and labor Jason Hayward noted:
"We are aware of the recent devaluation in the price of cryptocurrencies and remain confident that it does not threaten the island's ability to become a crypto hub. This industry downturn is likely to advance our goal and positively impact our long-term growth and role in this sector."
Bermuda targets the digital asset industry and works on the regulatory framework with regulators saying that as far as they understand, 27% of the nation's economy accounts for international businesses. This included their local trained workforce and if regulation around crypto is made comprehensive, chances are that the country will be transformed into a developing digital asset hub. If this happens, Bermuda will be in competition with other jurisdictions and will become an important part of the industry as other countries across the world. It is also quite refreshing to see that despite the current conditions, Bermuda is eager to join the club of crypto.
Bermuda is known for the offshore insurance and reinsurance industry but with the possible disadvantages that can happen along the way, it will be the nature of the crypto industry. This year has been quite choppy for the industry. Despite the problems, Bermuda's regulators seemed confirmed about the recent move and the island was working to expand the financial technology and advance in the industry as well. With the recent collapse of Terra, however, the market went into a frenzy and the Bermuda regulators stated that the country is adapting to dealing with risk migration.
The experience came from being in the insurance and reinsurance industry but apart from that, there are not many roadblocks for the country. Bermuda still lacks the red tape which in turn will make the regulatory framework quite easy to work on and will help blockchain companies to set up shows immediately.