5 ways MacKenzie Scott's $5.8 billion commitment to social and economic justice is a model for other donors
Assistant Professor of Nonprofit Leadership, Seattle University
Elizabeth J. Dale has received funding from the Ford Foundation, the Bill & Melinda Gates Foundation via Indiana University, and The Giving USA Foundation for her research on philanthropy. The views expressed in this essay are strictly her own and do not reflect policy stances of Seattle University.
View all partners
The author and philanthropist MacKenzie Scott announced on Dec. 15 that she had given almost US$4.2 billion to hundreds of nonprofits. It was her second announcement of this kind since she first publicly discussed her giving intentions in May of 2019.
In July 2020, Scott revealed that she'd already given away nearly $1.7 billion to 116 organizations, many of which focused on racial justice, women's rights, LGBTQ equality, democracy and climate change. All told, her 2020 philanthropy totals more than $5.8 billion. Scott directed her latest round of giving to 384 organizations to support people disproportionately affected by the COVID-19 pandemic. She made dozens of gifts to food banks, United Way chapters, YMCAs and YWCAs – organizations that have seen increased demand for services and, in some cases, declines in philanthropic gifts.
[Insight, in your inbox each day. You can get it with The Conversation's email newsletter.]
In the two blog posts she has written to break the news, Scott has encouraged donors of all means to join her, whether those gifts are money or time.
Previously married to Amazon founder and CEO Jeff Bezos, the philanthropist announced in July that from now on she'll be using her middle name as her new last name. She left it up to the causes she's funding to reveal precise totals for each gift.
Morgan State University and Virginia State University, two of several historically Black colleges and universities receiving her donations, said these were the biggest gifts they'd ever gotten from an individual donor. A number of her gifts are also funding tribal colleges as well as community colleges.
As a scholar of philanthropy, I believe that Scott is modeling five best practices for social change giving.

All of Scott's gifts – many in the millions or tens of millions, like the $30 million she gave Hampton University and the $40 million to the Local Initiatives Support Corporation, which advocates for and builds affordable housing – were made without restrictions. Rather than specify a purpose, as many large donors do, Scott made it clear that she trusts the organizations' leaders by providing absolute flexibility in terms of how to use her money to pursue their missions. This hands-off approach gives nonprofits an unusual amount of freedom to innovate while equipping them to weather crises like the coronavirus pandemic without stringent restrictions imposed by donors.
According to Scott, 91% of the racial equity organizations she funded in her initial round of massive giving, such as the Movement for Black Lives and LatinoJustice, are run by leaders of color. All of the LGBTQ equity organizations, such as the National Center for Lesbian Rights and the Transgender Law Center, that she's backing are led by LGBTQ leaders. And 83% of the gender equity organizations, such as the Indian nonprofit Educate Girls, are run by women. She says this approach brings "lived experience to solutions for imbalanced social systems." Backing groups led by people directly affected by an issue is a common tenet of social justice giving at a time when organizations led by people of color receive less funding than white-led groups.
In addition, some of her other gifts to grassroots organizations like Southerners on New Ground, an LGBTQ community-organizing nonprofit, and Southern Partners Fund direct support to a region of the U.S. that is often overlooked by donors and foundations.
Rather than making lengthy announcements about her plans, Scott chose to distribute this money rapidly and directly. Unlike philanthropic peers like Priscilla Chan and Mark Zuckerberg, or Bill and Melinda Gates, Scott's first round of giving wasn't channeled through a large-scale foundation or other entity, like the Chan Zuckerberg Initiative, bearing her own name or that of another billionaire. And when she made her public announcement, the gifts were already made.
Many of the organizations receiving these gifts are relatively small in scale and lack widespread name recognition. The multiracial justice group Forward Together and the Campaign for Female Education, a global aid group often called CAMFED, for example, until recently operated on annual budgets of $5.5 million or less, while the Millennial Action Project had an even smaller budget.
Philanthropy that's intended to bring about social change inherently expresses the donor's values, Scott acknowledged in her announcement. She also recognized her immense privilege, highlighting the need to address societal structures that sustain inequality. And like the many women donors I've interviewed and studied, she is using her position as the world's second-wealthiest woman to amplify the voices of the leaders and groups she supported. Her goal is to encourage others to give, join or volunteer to support those same causes.
As Scott noted, the issues her philanthropy addresses are complex and will require sustained and broad-based efforts to solve.
This is an updated version of an article published on July 30, 2020.
Write an article and join a growing community of more than 118,900 academics and researchers from 3,821 institutions.
Register now
Copyright © 2010–2021, The Conversation US, Inc.
The simple reason West Virginia leads the nation in vaccinating nursing home residents
Associate Professor of Operations Management & Business Analytics, Johns Hopkins Carey Business School, Johns Hopkins University School of Nursing
Tinglong Dai does not work for, consult, own shares in or receive funding from any company or organization that would benefit from this article, and has disclosed no relevant affiliations beyond their academic appointment.


Johns Hopkins University School of Nursing provides funding as a member of The Conversation US.
View all partners
The urgency of vaccinating nursing home residents is evident in the numbers. The COVID-19 pandemic has claimed the lives of more than 136,000 residents and employees of long-term care facilities in the U.S. alone, accounting for nearly 40% of all U.S. deaths linked to the disease.
Echoing that urgency, Secretary of Health and Human Services Alex Azar declared in mid-December, "We can have every nursing home patient vaccinated in the United States by Christmas." Yet, by Christmas, most states had barely begun.
Other states were still far behind when West Virginia became the first state to finish round one of the two-dose vaccine series in nursing homes on Dec. 30.
What did West Virginia do differently?
The numbers tell a story. As a professor who specializes in health care operations management, I believe they hold some important lessons for other states and the rest of the vaccine rollout.
The first important point is that West Virginia opted out of a federal partnership program that relies on the giant CVS and Walgreens pharmacy chains to deliver vaccines to nursing homes. Instead, the state is relying on a network consisting mostly of local pharmacies.
West Virginia has also been praised for how it used the two weeks between the first vaccine authorization and when the first doses arrived to plan the rollout.

The big difference is in the numbers. Under the federal partnership program, CVS planned to have about 1,000 of its pharmacies as vaccine hubs to serve some 25,000 nursing home facilities across the nation, a CVS official told The Wall Street Journal in early December. Similarly, a Walgreens official said his company would have 800 to 1,000 Walgreens pharmacies to serve as hubs for about 23,000 nursing home facilities.
That meant each CVS and Walgreens pharmacy on average planned to serve about 25 nursing homes.
West Virginia chose to mobilize independent and chain pharmacies alike, rather than relying just on CVS and Walgreens. A total of 250 pharmacies participated in vaccinating 214 nursing homes. In other words, each nursing home on average is served by more than one pharmacy.
Vaccinating nursing homes is a very labor-intensive operation. Getting consent from residents and staffers is time-consuming and confusing. By Jan. 14, only about one-quarter of the vaccines distributed to nursing homes through the federal program had reached people's arms, while West Virginia had started vaccinating new groups and administering second doses.
In addition to lopsided math, there is a story of incentives.
Under the contracts signed with the U.S. Department of Health and Human Services, CVS and Walgreens essentially won the right to vaccinate about 99% of U.S. nursing homes that registered with the program. They had little incentive to commit a large number of pharmacies and people to the daunting task of vaccinating nursing homes.
In West Virginia, however, hundreds of local and other chain pharmacies were involved, and each had every incentive to provide speedy services so nursing homes would not walk away from the vaccination deals. Local pharmacies also often have existing relationships with nursing homes – relationships they want to keep.
What can other states learn from West Virginia's success story?
First, to speed up the vaccine rollout, the U.S. needs to address the bottlenecks – the shortages of resources, especially staffing and points of distribution, needed for vaccination.
Second, incentives matter. In designing vaccination programs, it is important to ensure providers are motivated to commit resources to speed up vaccination. Market competition is a powerful mechanism to achieve that.
Third, state and local leadership can make a difference. While a lack of federal leadership has been cited as a reason for the slow vaccine rollout, West Virginia succeeded in vaccinating nursing homes because it could be more nimble outside the federal program. State and local leaders can succeed when they are held accountable and when they proactively manage the process.
The U.S. is only at the beginning of the COVID-19 vaccination process. Just over 3% of the country's population had been vaccinated as of Jan. 13, and there are many challenges on the road ahead. The complex cold storage requirements of mRNA vaccines can make reaching rural areas difficult without careful planning and logistical support. Refusals to get the vaccine mean heard immunity can be harder to reach. These all have implications as vaccinations go on.
Write an article and join a growing community of more than 119,300 academics and researchers from 3,841 institutions.
Register now
Copyright © 2010–2021, The Conversation US, Inc.
The iconic American inventor is still a white male – and that's an obstacle to race and gender inclusion
Associate Professor of Communication and African and African Diaspora Studies and Associate Professor of Law (By Courtesy), Boston College
Anjali Vats is affiliated with Microsoft Research New England's Social Media Collective.
View all partners
When President Barack Obama signed the America Invents Act in 2011, he was surrounded by a group of people of diverse ages, genders and races. The speech he delivered about the legislation, which changed the technical requirements for filing a patent, highlighted this diversity by emphasizing that today anyone can become an inventor in the United States.
Despite Obama's optimism about women and people of color inventing and patenting the nation's new and innovative technologies, both groups still lag considerably behind their white male counterparts in being recognized as inventors and owning patents, in the U.S. and globally. Women and people of color possess the same intellectual capacities as their white male counterparts. Yet empirical studies consistently show that patent law overwhelmingly rewards white men for their labor and skill.
This is in part because women and people of color join science, technology, engineering and math (STEM) fields in much lower numbers than white men. In 2017, women made up over half of the workforce, but held only 29% of STEM jobs. But even women and people of color who go into STEM fields invent and patent far less often than their white male counterparts.
The question is why.
As a researcher who studies race, rhetoric and intellectual property law, I can say that the U.S.'s race and gender invention and patent gap results partly from a failure of imagination. The stories that people tell about invention in the U.S. continue to focus on white men – the Benjamin Franklins, Thomas Edisons and Elon Musks – without affording women and people of color the same larger-than-life status.
National myths about inventorship and political barriers to patenting set up women and people of color for failure by normalizing entrenched discrimination even when they join STEM fields.
Critical race theorists show how legal terms and everyday narratives can look as if they create a level playing field while allowing implicit bias to thrive. In my new book, "The Color of Creatorship," I look at how intellectual property law has evolved racially over 200 years.
Black and brown people are no longer legally prohibited from owning patents and copyrights, as they were in the 1700s and 1800s. However, seemingly colorblind patent and copyright laws continue to practically favor white male inventors and creators by using legal definitions and tests that protect inventions and creations that tend to match Western conceptions and expectations of, for instance, expertise and creativity.
From the now cliché "think outside the box" to Apple's slogan "think different," innovation, a central component of invention, is associated with breaking limits. Yet Americans have largely failed to change the ways that they think and talk about invention itself.
Even Obama's speech about the America Invents Act begins by explaining how Thomas Jefferson epitomized the nation's mythic spirit of invention and innovation. Yet Jefferson held the racist view that Black people lacked the capacity to be truly imaginative creators, let alone citizens of the nation. Breaking limits, it turns out, is most often a privilege afforded to white people.
The current historical moment, in which facts are negotiable, white nationalism is on the rise and the nation is weathering a pandemic, is an important time to redefine American mythologies of invention. Celebrating the inventive capacity of women and people of color matters. Recognizing their innovative genius, in films like "Hidden Figures," helps transform what had been marginalized stories into narratives that are central to history.
Obama's reference to Jefferson reinforced powerful, limiting conventional wisdom about invention and innovation. Popular cultural narratives frequently invoke the contributions of white men while erasing those of women and people of color. For example, the History Channel's The Men Who Built America focuses on the inventions and innovations of Cornelius Vanderbilt, John D. Rockefeller, Andrew Carnegie and Henry Ford, business titans who achieved tremendous success via dubious ethics.
The show's use of the Great Man theory of inventorship and entrepreneurship leaves out the many women and people of color, including Thomas Jennings, Elijah McCoy, Miriam E. Benjamin and Sarah E. Goode who, as legal scholar Shontavia Johnson shows, not only invented and patented during the same period but, as legal scholar Kara Swanson shows, used their work to lobby for suffrage rights for women and people of color.
America's white-male-centered imaginings of inventorship and patenting extend beyond the nation's borders, in xenophobic pronouncements frequently directed at Asian nations. Apple co-founder Steve Wozniak recently proclaimed: "Success in India is based on studying, having a job … where's the creativity?"
Similarly, President Trump claimed to be "protecting the innovations, creations, and inventions that power our country" from Chinese graduate students, who are part of a racial group that has long boosted America's economy, fueled global innovation and offered pandemic assistance.
Refusal to recognize diversity in inventorship is a bipartisan affair. Then-presidential candidate and current President-elect Joseph Biden made a shocking assertion about innovation in China: "I challenge you, name me one innovative project, one innovative change, one innovative product that has come out of China."
Racist, sexist and xenophobic inventorship and patenting norms are not immutable facts. They are practices built on exclusionary stories and feelings, transformed into familiar myths, including that of the American dream. These exclusionary stories frequently function as dog whistles that have long been used to fuel white anxieties about people of color and men's anxieties about women. They make it difficult for women and people of color to prove they have the expertise needed to invent and patent.
[Deep knowledge, daily. Sign up for The Conversation's newsletter.]
However, as films like "Hidden Figures" emphatically show, it's possible to tell inclusionary stories. I argue that telling them is an ethical act because it ensures that society recognizes the genius of people of all identities – race, gender, nationality, religion, ability, age – in contributing to invention and innovation, current and historical.
Rhetoricians frequently proclaim that "words mean things." This is certainly true when imagining who has the capacity to perform certain tasks, such as inventing and patenting. At a moment in which the U.S. faces threats to democracy, environment and economy, it is more important than ever to invent new ways of talking about invention. People of all identities deserve the opportunities to create and own their innovative solutions for solving the world's most pressing problems. More importantly, they deserve to be treated as full citizens in the realm of intellectual property and innovation.
Write an article and join a growing community of more than 119,000 academics and researchers from 3,826 institutions.
Register now
Copyright © 2010–2021, The Conversation US, Inc.
A better way for billionaires who want to make massive donations to benefit society
Professor of Management & Organizations; Professor of Environment & Sustainability; Holcim (US), Inc. Professor of Sustainable Enterprise at the Ross School of Business and School of Environment and Sustainability, University of Michigan
Andrew J. Hoffman does not work for, consult, own shares in or receive funding from any company or organization that would benefit from this article, and has disclosed no relevant affiliations beyond their academic appointment.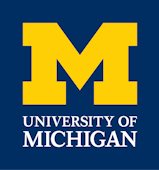 University of Michigan provides funding as a founding partner of The Conversation US.
View all partners
Jeff Bezos, the world's wealthiest person, announced on Instagram in November 2020 that he was giving 16 organizations a total of about US$800 million for a wide array of climate-protecting work.
This money will help pay to restore and protect ecosystems in Colombia, Fiji, Madagascar and Mexico, launch a satellite to detect methane pollution, build carbon-trading markets, speed up the replacement of the nation's fossil-fueled commercial trucks with electric vehicles and update the U.S. electrical grid so it can rely more heavily on renewable energy.
It was just the first installment of the $10 billion the Amazon founder and CEO pledged in February 2020 that he would give to fight climate change.
For now, that sum would constitute about 5% of his net worth of $203 billion. I teach a course called Business in Democracy: Advocacy, Lobbying and the Public Interest, which examines the ways that businesses and their leaders influence public policy for both good and ill. This kind of a gift is emblematic of the broader issue of money and the ways it clouds our society's ability to address the fundamental challenges we face.
Rather than gush over Bezos for his generosity in addressing what he and many scientists consider an existential threat, I think it's more appropriate to ask what kind of a political model his actions support and perpetuate – and how that model allows him to make such a large donation.
As I argue in my latest book, "Management as a Calling," corporate clout and money from extremely wealthy people have overwhelmed the nation's political process and we need a corrective. That is, future business leaders need to learn how to approach political influence as a public service and not individual gamesmanship.
The largest oil and gas companies alone spend nearly $200 million on lobbying yearly to delay, control or block policies aimed at tackling climate change.
This kind of spending puts sand in the gears of our political process, rendering it so weak and fractious that it can no longer function as a serious arbiter of public interest. Because Bezos is pumping some of his fortune into a system that is broken, his donations – while admirable – will not solve this overarching problem.
It's of course a good thing that Bezos, like many other billionaires, wants to use his surplus wealth to address climate change and other great challenges our society faces.
But what these major donors should do if they truly believe in those goals, ironically, is use their economic and political power to insulate politics and policymaking from the influence of folks like themselves.
The business world has been encroaching into U.S. political institutions and public debates for years.
Salesforce, a $17 billion software company, entered the debate over gay marriage debate legislation by pressuring the Indiana legislature to change proposed LGBTQ policies.
Delta Airlines entered the gun control debate by curtailing flight discounts to National Rifle Association members in the wake of mass shootings.
The financial firms Blackrock and JPMorgan Chase took a stand on the murder of the journalist Jamal Khashoggi by canceling their participation in important meetings in Saudi Arabia, at least for a while.
Hobby Lobby, a craft and decor store chain, entered the reproductive rights debate by challenging the Affordable Care Act on grounds that having to contribute to health insurance for its employees that covered some forms of birth control violated the religious beliefs of the company's leaders.
This corporate presence can turn public debates into battles between dueling piles of money.
Everyone else may take sides, cheering when donors take actions that align with their values and jeering when they take actions that are not. All the while, the spending war escalates.
This trend makes a mockery of democracy because corporate leaders are not elected or accountable to the broader public.
When Salesforce founder Marc Benioff took a stand on LGBTQ rights, he wrote in his book "Trailblazer" that some "chastised me for putting my own values ahead of shareholder value."
But he then defended his actions to challenge then Indiana Governor Mike Pence, citing data from global public relations firm Weber Shandwick that customers will pay more for products and services from companies that drive positive social and environmental impact.
In other words, he felt that promoting gay rights can be good for his business. Even if you agree with Benioff on this issue, how do you feel about the way he, and other billionaires like him, leverage their wealth to promote social issues and increase profits?
Bezos' fairly recent focus on philanthropy could divert attention and take some pressure off of some of his company's worst practices.
Aside from concerns that Amazon is anti-competitive, the U.S. government is investigating Amazon for labor violations. Its workers around the world are staging protests, and the company has retaliated by reportedly paying contractors to spy on them.
Amazon paid nothing at all in U.S. federal income tax in 2018 on the more than $11 billion it made in profits. Then, it even received a $129 million tax rebate from the Republican tax cuts of 2017. The corporation was not alone: 60 profitable Fortune 500 companies paid zero federal income taxes in 2018, according to the Institute on Taxation and Economic Policy.
And yet Bezos' new climate charity – aptly named after himself, the Bezos Earth Fund – will likely reduce his tax burden.
In the words of political theorist Rob Reich, "the citizens of the United States are collectively subsidizing, through foregone tax collection, the giving preferences of the wealthy."
At the same time, the federal minimum wage has remained unchanged at $7.25 per hour since 2009. Income inequality is the most extreme it's been since 1929, and Bezos is on track to become the world's first trillionaire by 2026. It should come as no surprise that 65% of Americans believe the economic system unfairly favors powerful interests.
And that's where the deeper problem lies.
The total amount spent on corporate lobbying in 2018 reached $3.4 billion.
The richest Americans are shelling out some of their own considerable wealth to alter the democratic process. Casino magnate Sheldon Adelson, for example, singlehandedly gave over $100 million to political candidates in 2018.
This is contributing to starkly competing factions and legislative gridlock that leaves Congress unable to pass even the most rudimentary policies that might slow the pace of climate change.
It's also bolstering cynicism, which corrodes our democratic institutions. Only 19% of Americans say they trust the government, down from 73% in 1958, according to the Pew Research Center.
Markets can't function properly when government doesn't work.
It's great that the industrial magnate and donor Charles Koch now regrets the outsized political influence his money bought for him and his late brother, David. (In case you missed it, he has plainly stated: "Boy, did we screw up.")
But I believe that it's time for more than apologies; it's time for wealthy individuals and corporations to fix the system that they helped create that allows them so much power.
[Insight, in your inbox each day. You can get it with The Conversation's email newsletter.]
In 2020, the globe's top business, political and economic leaders who gathered in Switzerland at the annual World Economic Forum issued a promising proclamation. Their "Davos Manifesto" asserted that corporations should serve "society at large," pay their "fair share of taxes" and act as stewards of the "environmental and material universe for future generations."
This assertion mirrors statements by BlackRock and the Business Roundtable, a group that represents the most powerful U.S. companies.
These statements open the door for billionaires like Jeff Bezos and the corporations they control to put such aspirations into action. Should they take that step, it might eventually allow voters and informed politicians to make decisions free from the corrosive influence of extreme wealth.
Write an article and join a growing community of more than 119,000 academics and researchers from 3,826 institutions.
Register now
Copyright © 2010–2021, The Conversation US, Inc.